Rene Descartes once said, "The reading of all good books is like a conversation with the finest minds of past centuries"
The National Writers Series in Traverse City, Michigan, is a year-round book festival and a destination for conversations with today's finest authors. Conversations about what it means to be alive today.
We want to move our audiences toward an understanding of issues and communities that exist outside of our rural boundaries. And we want them to connect with each other inside the confines of the historic and beautiful City Opera House. We once had Karl Marlantes, for example, an author who wrote Matterhorn, a novel about Vietnam war. The event was attended by those who had served in the war, and by those who vigorously protested it. It was a deeply moving experience to see the two sides move beyond their perspective and truly listen to each other about long-held grievances. This is what we're all about.
Hundreds of people attend our author events, and tens of thousands more listen to the conversations on a subsequent broadcast aired on Interlochen Public Radio and on community television.
Since founding our Writers Series in 2009, we've spread our wings to support young readers and writers in all kinds of ways.
We have awarded $42,000 in scholarships—three each year—to college-bound seniors and juniors. Winning a scholarship gives the recipient a better chance of gaining entry into one of the country's prestigious universities.
In 2012, we developed a high school creative writing program in partnership with the public school district to provide a home for passionate writers. Now located at the Career Tech Center, Front Street Writers draws some 30 students from a five-county area—gifted writers who, in many cases, have no creative writing class in their rural home district. The students are treated to visits and master classes by a bestselling author who later appears on the NWS stage. Students also publish their best work in the NWS Literary Journal and recite their work on the Opera House stage. In addition to the certified teacher, NWS hires a teaching fellow whose experience as a professional writer adds depth to the classroom experience.
We host a Battle of the Books competition, which involves some 200 fourth and fifth graders in Grand Traverse County. The program is not only loads of fun, students also learn teamwork and how to closely read books in a wide range of genres. A best-selling author arrives on the day of the "battle" finale to serve as a master of ceremonies and to describe their path and process of writing books for youth.
We also put together creative writing workshops for students in partnership with Northwestern Michigan College. The workshops are as fanciful as writing Harry Potter fan fiction and as serious as college essay writing.
Finally, and importantly, we have put together poetry workshops at Traverse Heights and Blair Elementary schools. We believe it's important these children learn how to creatively use their voice to express their feelings.
A heartfelt thank you goes to our many supporters, grantors, donors and volunteers. We couldn't do any of this without you!
Accessibility at the City Opera House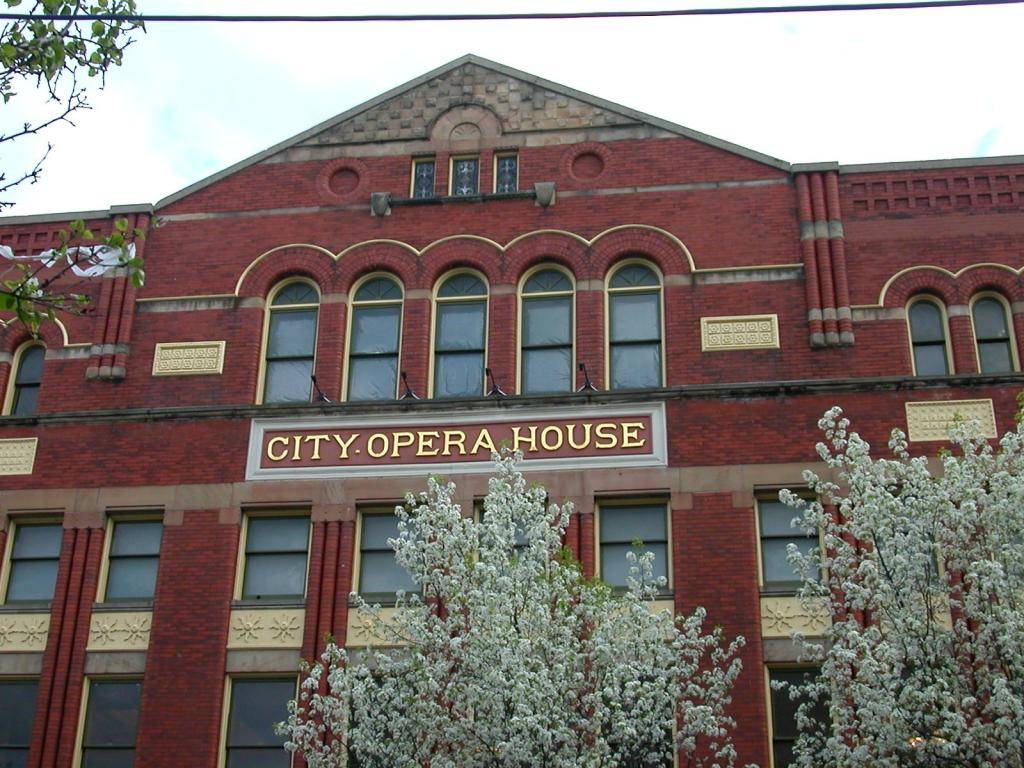 Almost all National Writers Series are held at the City Opera House, which offers accessibility services to ensure your experience at City Opera House is an enjoyable one. If you require a deaf interpreter at an event, please call Anne Stanton at 231-486-6868 at least two weeks in advance of the event.
Please alert the ticket office when requesting any of the following services with your ticket order. If you have any questions with the services listed below call the Opera House at (231) 941-8082.
Accessible seating and transfer seating at both price levels
Stays current with state codes & criteria
Offers "Sound Mate" assisting listening devices
Sign Language Interpretation Service available when requested a minimum of four weeks in advance
Patrons elevator access to both levels of seating
Wheelchair on site if needed to assist
Offers by arrangement accessible entrance through backstage to assist with lack of accessible parking in close proximity to venue's public entrance