A picture may be worth a thousand words, but we think a book is worth thousands more. See what newspapers, magazines, TV shows, and radio programs around the country have to say about the National Writers Series and the amazing authors who visit us.
Click one of our three categories–In the Media, Authors Next Door, or NWS Updates–to filter your results, or use the search bar to find a specific story!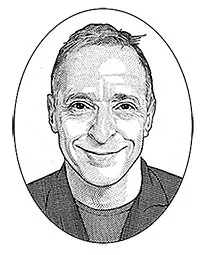 While next season's full lineup is still being finalized, we couldn't wait to tell you about one very special returning guest: On October 30th, NWS is bringing David Sedaris back to the City Opera House! It's been over a decade since his last NWS appearance, but soon the acclaimed author of Me Talk Pretty One Day and When You Are ...