Alice Wong • Thu, Dec 8, 2022
Alice Wong (she/her) is a disabled activist, writer, editor, media maker, and consultant. Alice is the founder and director of the Disability Visibility Project, an online community dedicated to creating, sharing, and amplifying disability media and culture. She has been published in the New York Times, Vox, Radiolab, Bitch Media, Teen Vogue, and many others.
Currently, Alice is the editor of Disability Visibility: First-Person Stories from the Twenty-First Century, an anthology of essays by disabled people, and Disability Visibility: 17 First-Person Stories for Today, an adapted version for young adults. Her debut memoir, Year of the Tiger: An Activist's Life will be available on September 6, 2022 from Vintage Books.
Stephanie Foo is the author of What My Bones Know: A Memoir of Healing from Complex Trauma. She has written for Vox, The New York Times and The Atlantic. She worked as a radio producer for This American Life and Snap Judgment, and her stories aired on Reply All, 99% Invisible, Radiolab.
A noted speaker and instructor, she has taught at Columbia University and has spoken at venues from Sundance Film Festival to the Missouri Department of Mental Health.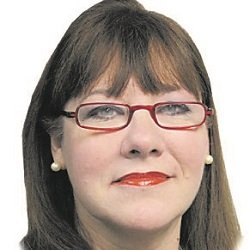 Susan Odgers is past chair of the Keweenaw Storytelling Center in Calumet, and since 1989, she's taught psychology at Northwestern MI College. Susan is on the boards of the TC Human Rights Commission, MI Writers, Traverse Area District Library, and the Central Neighborhood Association. A two-time Ragdale Fellow, her column "Adapted in TC" has appeared in the Traverse City Record Eagle for the past fourteen years, and, she's a member of the National Society of Newspaper Columnists. A recipient of the Sara Hardy Humanitarian of the Year award, Susan was recognized as one of the 2021 Influential Women of Northern Michigan.