An Evening with Paul Holes, Live from the City Opera House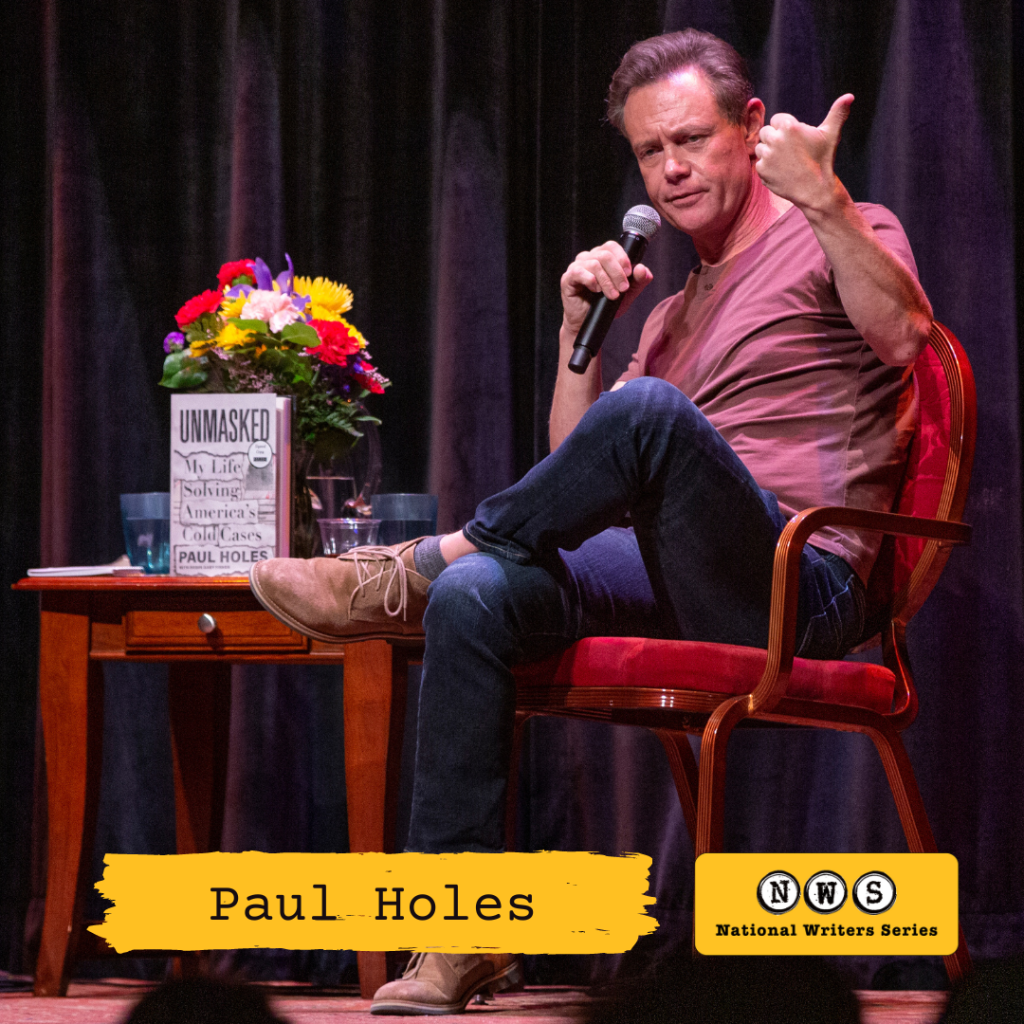 Last May, retired cold-case investigator and true-crime icon Paul Holes joined the National Writers Series LIVE in Traverse City, Michigan for a conversation about his new memoir Unmasked: My Life Solving America's Cold Cases.
He was joined on stage at the City Opera House by Pulitzer Prize-winning journalist Paige St. John, whose podcast "The Man in the Window" covered the hunt for GSK.
Now, the full two-hour conversation is available in audio form: listen to the full episode on the NWS Podcast here!
In this conversation, Paige and Paul talk about how Paul used a breakthrough in DNA technology to help find and capture the Golden State Killer, one of America's most notorious serial predators.
They also discuss issues of genetic privacy and who owns your genetic info once you send it to a DNA/genealogy company, the effects that his career had on his psyche and on his private life, and take your questions!
You can subscribe to our podcast on Anchor.FM and many other podcast platforms, or subscribe to our YouTube channel so you never miss another event!
More about Unmasked:
In this memoir, Holes takes us through his memories of a storied career and provides an insider account of some of the most notorious cases in contemporary American history, including the hunt for the Golden State Killer, Laci Peterson's murder, and Jaycee Dugard's kidnapping. This is also a revelatory profile of a complex man and what makes him tick: the drive to find closure for victims and their loved ones, the inability to walk away from a challenge—even at the expense of his own happiness.
Holes opens up the most intimate scenes of his life: his moments of self-doubt and the impact that detective work has had on his marriage. This is a story about the gritty truth of crime-solving when there are no flashbulbs and "case closed" headlines. It is the story of a man and his commitment to cases and people who might have otherwise been forgotten.