Dog Ears Books
106 Waukazoo Street
P.O. Box 272
Northport, MI 49670
(231) 386-1033
[email protected]
dogearsbooks.net
http://booksinnorthport.blogspot.com/
Manager/Owner: Pamela Grath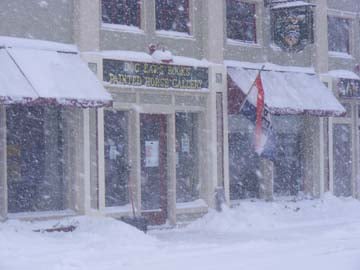 Hours:
My hours change with the seasons. At present the bookstore is open Wednesday through Saturday, 11am-3pm. Hours and days will gradually increase until, come Memorial Day, we go on summer hours and are open seven days a week until Labor Day.

When Pam Grath, owner of Dog Ears Books in downtown Northport, asked her Facebook fans why they like her bookshop their answers spoke volumes about this treasure trove located just a few blocks from the shores of Lake Michigan.
"Its proprietor has a bachelor's degree in warmth, a master's degree in conversation and a Ph.D. in philosophy, plus a lifetime's experience in human relations. In addition, she knows books and loves them," wrote one visitor. Another shared: "She knows what interests me and remembers to tell me about it. If it is obscure and esoteric, I'll likely find it there whether I knew I wanted or needed it before I walked in the store. She always remembers, right from the first visit, that I like my full name, not a shortened form. She lets me hug her dog. She has a shop dog."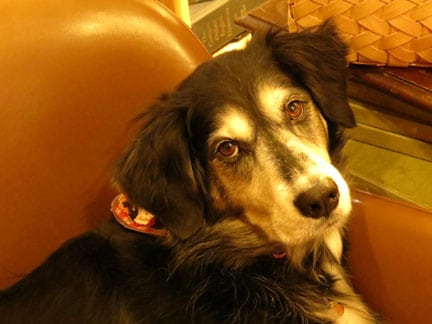 Grath likes to say that her bookstore is a treasure island. A place to come to spend time looking, touching and reading. "I love selling books in a place I love and where I feel most at home. Relationships with Michigan writers, poets, publishers, and other booksellers have, for the most part, a generous, collegial quality. Making connections to visitors to our beautiful part of the country is also a joy," she says.
Grath opened her doors in Northport in the summer of 1993 and since then has been in five different locations, four of them in Northport. The current location is on Waukazoo Street, just a block up from their original location. The space is small (a bit unde1,000 square feet) but says Grath all things being equal the smaller space motivates her to keep the inventory under control.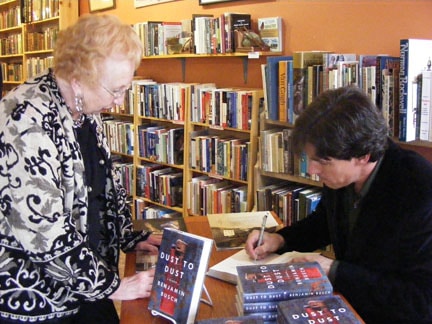 At Dog Ears there is no café, (you will find a nice one across the street), or gift section. What you will find instead are books – old, new, fiction, nonfiction, poetry and drama – expensive and inexpensive. "Whatever a reader's interest or budget, there will be something here to fit the bill," says Grath.
Although she is the heart and soul of Dog Ears, Grath has had a loyal volunteer over the last decade to help her out and "makes it possible for me to have a life outside of the bookstore."
Dog Ears has a varied category of new and used books but Grath says she is particularly proud of her selection in Michigan and Great Lakes titles, American and world history, natural history, and poetry. They host six to twelve bookstore events in any one year, and while guest authors have come to Northport from as far away as New Orleans, most have a strong Michigan connection.
"For our 2014 Coming-of-Age Celebration (Dog Ears turns 21 years old in July 2014) we will host a reading by a dozen or more poets from the New Issues Press book Poetry in Michigan," says Grath.
Since the population of Northport ebbs and flows with the seasons, Dog Ears also has a strong web presence. Grath maintains several online specialty catalogs at dogearsbooks.net and in 2007 she began a blog "Books in Northport," which she says functions as a window into her bookselling life. "It includes features on what I'm reading, occasional book reviews, and sometimes a surprise or two. Like having a bookstore, it's fun. When bookselling stops being fun, it's time for a bookseller to retire or go into another line of work."
Until then Grath will continue doing what she does best – making her bookstore a one-of-
a-kind destination. As one customer described it: "There's always greeting and hugging and lots of good talk going on. Surprising finds on the shelves. It's one of those special places that stay in your head."
Pamela Grath's Top Picks of 2013
My #1 fiction pick of 2013 was White Dog Fell From the Sky, by Eleanor Morse.
My #1 nonfiction pick for last year, chosen for the importance of its subject as well as the quality of the writing, was Farmacology: What Innovative Family Farming Can
Teach Us About Health and Healing, by Daphne Miller, M.D.