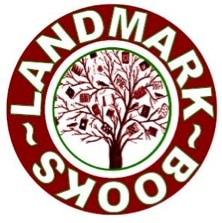 Landmark Books
1200 W. 11th Street, Suite 116
Traverse City, MI 49684
231-922-7225
Email: [email protected]
Owner: Paul Stebleton
Hours:
10am-6pm Mon-Thurs
10am-7pm Fri-Sat
12pm-4pm Sunday
Paul Stebleton has been involved in the book business for more than twenty years, so it was hardly a surprise when this bibliophile opened his own bookstore.
Stebleton opened Landmark Books in October 2013 in the historic Traverse City State Hospital. The store is cozy, and although a mere 300 square feet, the inventory is mighty.
"We have built a reputation specializing in classic literature, modern fiction, poetry, mystery and Michigania and have been selling books in Traverse City since 1996," said Stebleton.
Landmark is proud to be the sole Northern Michigan representative for Deep Wood Press. This bookmaker produces rare letterpress editions and broadsides by authors such as Joseph Conrad and HP Lovecraft as well as Northern Michigan authors Robert Traver, Michael Delp and Jerry Dennis.
"Landmark Books also offers book lovers a chance to purchase rare out-of-print books and autographed copies, those special one-of-a-kind items that make such great gifts," said Stebleton.
Stebleton, who began collecting books in college and has amassed a collection of some 50,000 volumes, is also a published author. As a writer, his goal was to create a place that was a destination for other writers as well. The bookstore hosts a monthly open mic poetry reading called Final Friday Poetry, a theme related reading that is free and family friendly.
They sponsor a quarterly Poetry Slam that is held in January, April, August and December. They also plan to host author signings in the future.
If you wish to keep up with events at Landmark Books just "Like" them on Facebook to receive invites to all of their events.
Stebleton also owns Squirrel Cane Press and here is what he has to say about it:
171 Words About Squirrel Cane Press
Squirrel Cane Press began as an idea in college. The idea was to be able to create postcards and broadsides by poets I appreciated and work with them to create something that was limited edition, but within the budget to purchase. Squirrel Cane Press produced their first postcards in 1993 in Ann Arbor, Michigan. Fast-forward to 2014 and the same concept still exists, to produce quality broadsides and postcards featuring established poets and discover new talent and make it affordable. Our first postcard and broadside commemorate the life and work of Charles Bukowski. Our postcards are only $1.25 and are signed and numbered. Our broadsides are done in two editions, a color edition that is lettered and signed for $25 and a black & white version that is numbered and signed. The press is supported by Landmark Books and hopes to produce an additional nine postcards this year and four more broadsides depending on the quality of poetry submitted. We are now accepting submissions of poetry by email at [email protected].