Benjamin Gilmer • Wed, Sep 21, 2022
Dr. Benjamin Gilmer is a family physician and Associate Professor at the University of North Carolina School of Medicine and Mountain Area Health Education Center's (MAHEC) Family Medicine Residency Program.  As the Medical Director for MAHEC's Rural Health Initiative and Rural Fellowship, he is passionate about advocating for global and rural health disparities. His advocacy work currently focuses on bringing media attention to the social injustice of mass incarceration.
His book, The Other Dr. Gilmer (Ballantine/Penguin Random House) and feature film project (Concordia Films) both highlight the injustice of mass incarceration of people with mental illness. Both projects are based on a 2013 This American Life podcast (Dr. Gilmer and Mr. Hyde), a collaboration between Benjamin and Sarah Koenig ("Serial") which has had more than 10 million listeners. He lives with his wife, Deirdre, two children, Kai and Luya, and their dog Prince Peanut Butter in Asheville, North Carolina.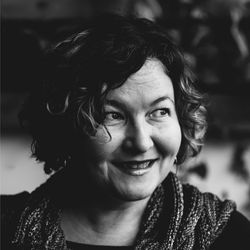 April Baer is the host of Michigan Radio's Stateside talk show. Prior to her arrival in Michigan, April was the host of the weekly show State of Wonder on Oregon Public Broadcasting (OPB) for the past six years. Before that, she was the Morning Edition host and a reporter at OPB, covering beats including government and legal affairs, changing demographics, and the arts. April has been the recipient of a number of awards including the 2006 New York Festivals – Bronze Medal for podcast; The Ohio Society of Professional Journalists Best Social Justice Reporting Award; and a Finalist in the 2007 Public Radio Talent Quest, a nationwide competition to select new public radio hosts and shows.