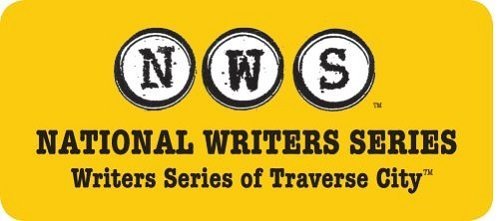 The National Writers Series Presents: An Evening With Karla Cornejo Villavicencio on Thursday, April 8
As the nation's collective attention begins to turn once again to issues of immigration reform, there's no better time to join the National Writers Series 2021 Spring season for a conversation with Karla Cornejo Villavicencio, author of The Undocumented Americans.
Cornejo Villavicencio couldn't see herself or her friends in the many "pull yourself up by the bootstraps" memoirs in the world, so in a searing debut, The Undocumented Americans sought out stories that more closely resemble her own.
As one of the first undocumented immigrants to graduate from Harvard, she reveals the hidden lives of her fellow undocumented Americans in this groundbreaking portrait of a nation. It's a combination of reporting and personal memoir, written after she traveled the country at the risk of arrest and deportation to tell of the interior, hidden lives of undocumented immigrants in the United States.
The most harrowing part of the book finds the reader in Flint, Michigan, amidst the drinking water crisis, where we witness how many live in fear as the government issues raids at grocery stores and demands identification before offering life-saving clean water. Cornejo Villavicencio writes,
"What I saw in Flint was a microcosm of the way the government treats the undocumented everywhere, making the conditions in this country as deadly and toxic and inhumane as possible so that we will self-deport. What I saw in Flint was what I had seen everywhere else, what I had felt in my own poisoned blood and bones. Being killed softly, silently, and with impunity."
With the publication of her debut book, Villavicencio became the first undocumented finalist for a National Book Award. Barack Obama named her book as one of his favorites of 2020, and it was long-listed for the Porchlight Business Book Award. The Undocumented Americans was also selected as one of the best books of the year by The New York Times Book Review, Time, NPR, The New York Public Library, Book Riot, the Library Journal, and Vulture (who listed it in their top ten of the year).
This event takes place on Thursday, April 8 at 7 p.m. ET. Our guest host for this evening's discussion will be Myriam Gurba, editor-in-chief of Tasteful Rude and the author of the memoir Mean, a New York Times Editors' Choice. O, the Oprah Magazine, ranked Mean as one of the best LGBTQ books of all time, and Publishers' Weekly describes Gurba as having "a literary voice like none other."
Registration is open at the National Writers Series website and is free to the public (with a $10 donation encouraged). The virtual event takes place over Zoom and attendees will be sent a link at registration.
Media Contacts
Media interested in requesting a copy of the book or interviewing Karla Cornejo Villavicencio can connect directly with Penguin Random House Books publicist Greg Kubie at [email protected].
Jillian Manning Executive Director, National Writers Series [email protected]