Ghazal With Bubblegum and Buzzing Downward Thought Spirals With lyrics from Marina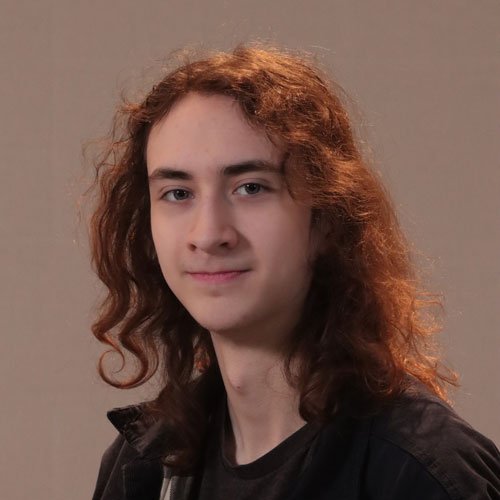 Robert & Marcy Branski Poetry Award – Poetry
Elijah Pszczolkowski
Central High School – 12th grade
Ghazal With Bubblegum and Buzzing Downward Thought Spiral with Lyrics from Marina

Past and future regrets stick around like bubblegum, buzz about in my head, bees that sting again and again and buzz about
when I was blasting Marina in her car, thought I was the luckiest guy in the world. Chewed me up and spat me out, 'cause that's what young love's buzzing about.
It would never last forever, but I tripped over the chance, thought it wouldn't pop my bubblegum heart, but that's what everyone buzzes about.
No time for that now, I've got a future ahead.
Try things out, cobble something together before I'm overseas buzzing about
with my buzz cut and my camo pants, or chained to a restaurant chain working back of house, coworkers call me Dish God before I buzz about
my buzz hut and hit another puff. Try, try to forget the time
when I knew I'd go farther, do better, when I could've still listened to the bubblegum sticky stuck regrets that buzz about and about, when the little beekeeper had room to buzz around and find out.