February NWS Author Next Door:
Richard C. Bachus announces his latest book, "Into No Man's Land," released in January 2017.
Book Description:
From Hellgate Press, comes the sweeping saga of one military family's journey through war, betrayal, and the perils of trying to keep a foothold on the home front. It's 1989, and Nick Becker has left a promising career as a big city newspaperman to fight for his family's old farmstead in Northern Michigan. While developers and lawyers wrangle over the remnants of this last, best property along the Lake Michigan shore, Nick tries to unravel a legal mess caused by his grandfather's curious will. While Nick chases stories for the local paper, he also digs through five cardboard boxes of old letters, photographs, and documents left to him by a recently deceased aunt. There he discovers the extraordinary lives of his grandparents Col. Joe Becker and Anna Johnson Becker. Joe's career, which spans nearly half a century, includes service in every branch of the military.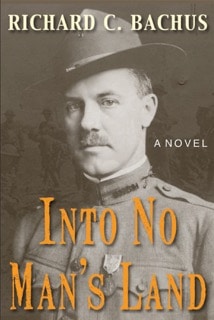 Joe and Anna's lives unfold before Nick's eyes as he follows their journey from the North Woods logging boom of the early 1900s to the decks of the last Navy ship to cruise the Great Lakes…from a remote garrison in Cuba to the U.S. Cavalry's last campaign chasing Pancho Villa's renegades into Mexico…from the deadlocked World War I trenches of Alsace-Lorraine into the most decisive battle of the "War to End All Wars." As Joe and Anna's lives intersect with American icons such as Ernest Hemingway, Marine Corps legend Smedley Butler, George Patton, and Gen. Pershing, Nick unearths long-buried secrets that have a more profound impact on his present troubles than he ever bargained for.
More details about the author and "Into No Man's Land
About the Author: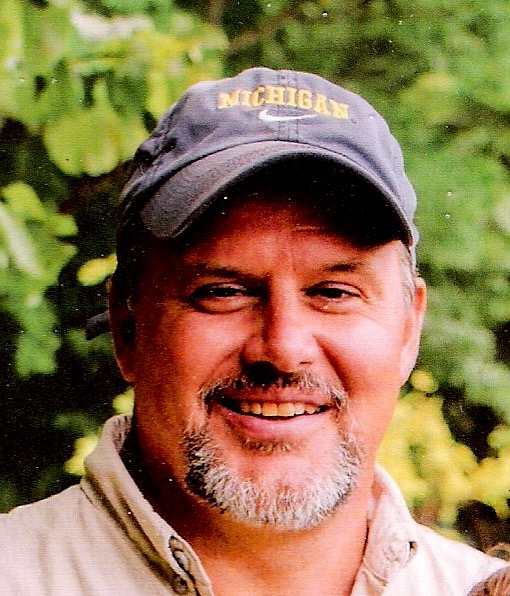 Richard C. Bachus of Harbor Springs, Mich., has been a professional journalist, English teacher, and advertising copywriter for nearly three decades. He's had thousands of articles, essays, and marketing campaigns published around the world by media such as The Christian Science Monitor, Newsweek, Ski, and Traverse Magazine. In the mid-90s, he was the first-ever Northern Bureau Staff Writer for The Traverse City Record-Eagle, covering four tip-of-the-mitt counties where he wrote about the Michigan Militia, the Klooster/Kevorkian custody battle, and hundreds of car-deer accidents.
As the descendant of four generations of U.S. soldiers, Mr. Bachus lives a peaceful life in the woods of Emmet County with his small family—living in a house not unlike "The Shack" depicted in the pages of this novel. Joe and Anna Becker are fictional versions of Mr. Bachus's real grandparents, whose Great War experiences are chronicled on the U.S. World War One Centennial Commission's website – www.ww1cc.org. As a Publishing Partner of the Commission, he's following the historical trail left by his ancestors 100 years ago in his blog "Trench Commander: The Bachus Family in WW I."
"As we reach the 100-year anniversary of the U.S. entry into World War One in April 2017, I urge all Americans to take time to learn about the vital and heartbreaking role that the American Expeditionary Force played in bringing an end to this bloody and fruitless conflict," Mr. Bachus says. "Our WW I veterans have all passed now, but we should not let our collective memories of their service and sacrifice pass with them. It's my hope that my book can play a small part in helping to bring the stories of the doughboys and their families to life."