Friday July 7, 2017, 7 pm
City Opera House, Traverse City
Guest Host: Ron Jolly
Event Sponsor: Cherry Capital Airport
Literary Sponsor: Stewert James
---
ABOUT W. BRUCE CAMERON
Bruce Cameron visited the City Opera House stage on July 7 to talk about his newest book, A Dog's Way Home—a more edgy novel than his past dog novels with a plot line inspired by a Denver law that bans pit bulls.
"It's a ridiculous law that has decided the way a dog looks makes it dangerous to other people and animals. The rule is very weird. Once your dog has been picked up, it can be labeled a pit bull, which happens when three animal control officers agree that it looks like a pit bull. No DNA test required," Cameron said.
If the dog is deemed a pit bull and picked up a second time, it's euthanized.
Cameron said an owner can challenge the pit bull label in court. But it's expensive, time-consuming,and there's no guarantee of winning. Plus the dog is forced to remain in a shelter during the court process.
An owner's only option is to move. And that's what the human of Bella, the pit bull mix in A Dog's Way Home, intends to do. He puts Bella into a foster home 400 miles away while he tries to find a place to live outside of Denver's city limits.
Bella thinks a horrible mistake has been made and decides to rectify the mistake. She sets off on a journey back home, which will take her years and hundreds of miles through the Rocky Mountain wilderness.
"It's a love story, an adventure story, and also a spiritual story about the bond Bella has with this person. That bond is so strong, it motivates her to take horrendous risks," Cameron said.
Nationally syndicated humor columnist and New York Times best-selling author, W. Bruce Cameron is perhaps best known for A Dog's Purpose, his heartwarming—and at times, heart-wrenching—novel of the lessons our canine companions teach us about life and love. A Dog's Purpose, which Cameron followed up with a sequel, A Dog's Journey, and several spinoffs, has been adapted as a feature film which will be released January 27, 2017.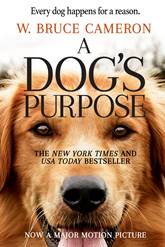 Cameron's nonfiction cuts to the truth of the American experience. Books like 8 Simple Rules for Dating My Teenage Daughter, which spawned an ABC sitcom; its successor,8 Simple Rules for Marrying My Daughter and the Oprah-approved How to Remodel a Manare insightful, relatable, and uproariously funny.
Bruce Cameron is from Petoskey, Michigan. He attended Westminster College. In 2011, the National Society of Newspaper Columnists named him Columnist of the Year, and in 2006 he won the Robert Benchley Society Award for Humor. Cameron lives in California with his wife, filmmaker and actress Cathryn Michon.
"A tail-wagging three hanky boo-hooer, this delightful fiction debut by newspaper columnist Cameron (8 Simple Rules for Marrying My Daughter) proposes that a dog's purpose might entail being reborn several times."
Publisher's Weekly
---
ABOUT GUEST HOST RON JOLLY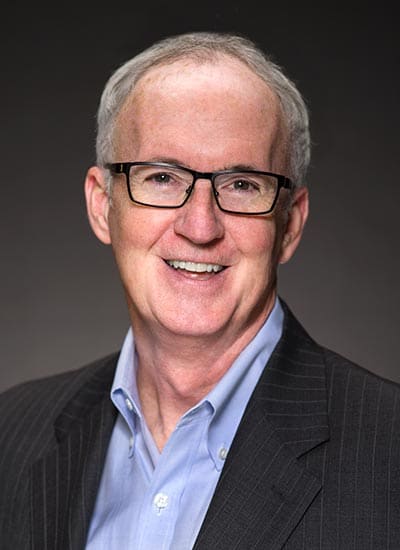 Ron Jolly, the 21-year host of WTCM NewsTalk 580, is author of The Northern Michigan Almanac, co-author of Michigan's Upper Peninsula Almanac, and a former columnist for Traverse City Business News. His radio career includes stops in Lansing, Saginaw, and Monroe, and a statewide show on Michigan Talk Radio Network. His news reporting has garnered numerous awards from UPI and the Michigan Radio News Network. Prior to broadcasting Ron worked as a Congressional Page in the House of Representatives. He is highly active on several boards and works on behalf of youth. He lives in Acme with his wife Laura, two dogs and an extensive collection of books about northern Michigan.
---
This event is made possible through the generous support of Cordia, our sustaining sponsor and Traverse City Eye, our season sponsor. Thank you.