July, 2018
By: Anna Faller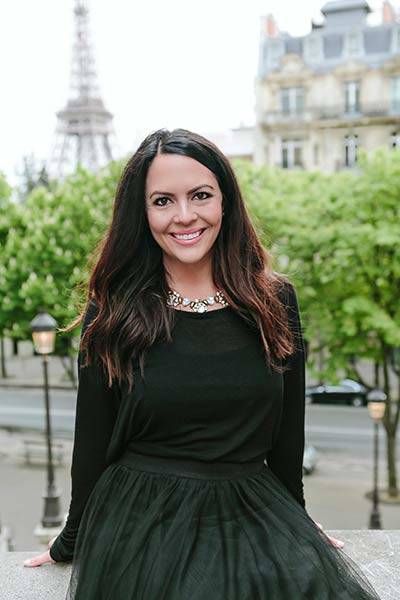 Nashville transplant and first-time author, Mandy Toomey, is a textbook triple-threat: no; not the show-biz kind, though she comes awfully close. Already a successful musician and new mom, Toomey can now add "published writer" to her rapidly-growing resume. Her debut writing endeavor, a children's book, entitled Goodnight, Traverse City, just cleared the publisher's desk earlier this month. A Northern Michigan native and 2001 graduate of Traverse City Central, Toomey has lived in Nashville for the last twelve years as a country music performer. Under the persona "Mandy Alexander," Toomey has spent the better part of the last decade on tour, playing stages throughout the United States. She's even made it to Interlochen a few times, opening for such nationally-renowned acts as Sheryl Crow and Montgomery Gentry. But, a little over a year ago, she pressed pause on her music career, in pursuit of another venture entirely: motherhood. In fact, it was the birth of her daughter that ultimately inspired her to try her hand at writing: "At my baby shower in Nashville last year, I received four books entitled, "Sleep Tight, Nashville," which goes around and says goodnight to all of these Nashville staples. When I brought my daughter home [to Traverse City] for the first time, my husband and I looked for Goodnight, Traverse City, but it didn't exist! So, my husband said, "Well you should write it!" And [at first] I thought he was crazy!"
But, as the old saying goes, once an artist, always an artist. Even after the birth of her daughter, Toomey's crafty sensibility proved impossible to ignore: "I think with being in the music industry, and being an artist, you're creative: you just have some creativity in your bones, so to speak. I think that if I wasn't going to sing at the moment, I needed to do something else to be creative in some way. Whether you sing, dance, write, act, make jewelry, etc., I feel like it's all in the same realm of creativity and artistry. And so," she continues, "I thought, 'Maybe I will write it!' I like a challenge. I was inspired by that baby shower, because I thought, if four different people bought me this book, it's obviously a thing of interest, and something to be proud of for your town, and I wanted one of Traverse City to complete my collection [for my daughter]. She won't grow up in Traverse, but for her to have knowledge of Mommy's hometown is important to me. I want Traverse City to be a part of her childhood and a part of her life, because it's a part of me."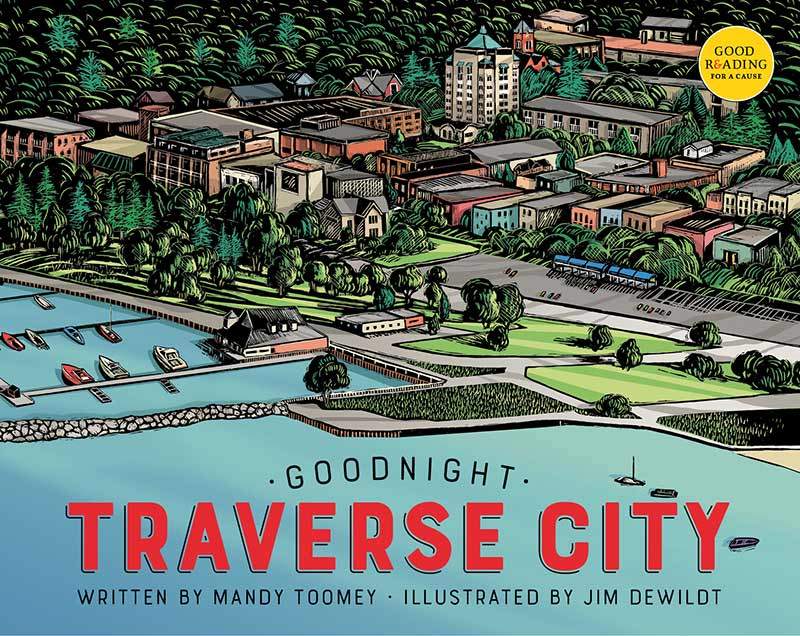 Perhaps no one knows as well as Toomey that there really is no place like home. And there's certainly no place like Traverse City, Michigan. In her highly-anticipated first book, Toomey seamlessly blends the fanciful with the familiar. Released on June 1st, Goodnight, Traverse City is a delightfully nostalgic take on the children's classic bedtime poem, Goodnight, Moon. Toomey's version, however, is scrupulously tailored to outline the most iconic landmarks of the Grand Traverse area: "I picked the places that I always go when I'm home," she says. "I always have to go get cherry pie at Grand Traverse Pie Company; I have to go see the Sleeping Bear Dunes and Pyramid Point, walk down Front Street, and visit the wineries." We certainly can't argue with that. But for Toomey, Goodnight, Traverse City hints at something far more significant than just a catalogue of local attractions. For her, the book subtly captures the charm of the region – that wonderfully impalpable je ne sais quoi that both anchors the locals and intrigues out-of-towners. It's also a reminder that our little corner of the world is singularly unlike anywhere else: "I grew up [here]: there's just something different in the air. The grass even feels different – it's softer and the air in the evening is just magical. Until you experience it, you don't really know how special it is. So, as far as capturing the places in the book, there's no place like The Dunes, or the picturesque lakes. It's just one of a kind, and there's no other place like Northern Michigan." We couldn't agree more. Luckily for readers of Goodnight, Traverse City, going home to NoMi is as easy as turning the page.
So, what new endeavors does Mandy Toomey have coming up the pipeline? Even for her, it's a little early to tell: "I am brainstorming a few ideas, but [no writing projects] right now, since this book just came out. But, who knows? Coming from someone who never really started with a passion for writing, it's all just about following your heart and following your dreams and what you really want to do. I never thought I would write a children's book; I never even wrote my own music, really. So, for me to go ahead and take that leap is a learning curve, but step-by-step, you can get through it. When you have a passion for something, you have to at least give it a try. I never wanted to get to the end of my life and wonder, what if? If I had never pursued my dreams, maybe none of this would have happened." Maybe not. But for Toomey, chasing down dreams has always been more a matter of choice than of chance. After all, in her own words, you can do anything you put your mind to.
Editor's Note: Ten percent of all proceeds from sales of Goodnight, Traverse City will benefit the TCAPS Food Assistance Lunch Program to help pay past due balances for area families in need.
Anna Faller is freelance writer based in Traverse City, Michigan. She can be contacted at [email protected].