By Paul Oh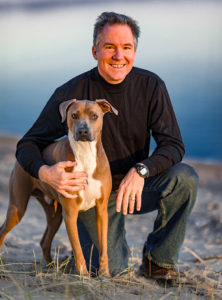 Meet Tim Rappleye, the author of the recently published Jack Parker's Wiseguys: The National Champion BU Terriers, the Blizzard of '78, and the Miracle on Ice. Mr. Rappleye's love of hockey has driven much of his career spanning his work in the fields of journalism, television production, blogging, and more. He's covered the NHL on multiple cable networks and followed hockey all the way to the Olympics, where he wrote and produced features of the players. I caught up with him this month to talk about how writing fits into his life, his process for writing Jack Parker's Wiseguys, and the book he's currently working on, featuring Hobey Baker, the handsome hockey legend who died much too young.
What drove you to write Jack Parker's Wiseguys?
Tim: I've been touched by this hockey bug for my whole life and the idea of living in a cubicle and selling insurance just didn't appeal to me when I had so many stories to tell. I segued from television production to magazine writing; I was writing for the New England Hockey Journal, the New York Hockey Journal and also College Hockey News, the popular college hockey website. Then I wrote a blog about an old game between Boston University and Yale and it got so popular because BU was 21 and 0 at the time and they got upset by Yale. It was long-form stuff but nothing got as many clicks as that story about Boston University and Yale.
I did some more research and I heard that the coach's wife died at a critical juncture of this season. I went, "Oh my gosh the drama on this thing. I need to write a book to get through one of these long Michigan winters." Backpedaling to how I got out to Michigan. Boy meets girl: Amy McKay a longtime resident of this area who works for Groundwork. We fell in love and I fell in love with the place as well the region and so I came up here and said, I really need a book project, and this Boston University team seemed like the perfect one. So that became my pastime over the winter of 2016-17. I would write every day and sometimes substitute teach at Suttons Bay and then go back to my writing. Amy would read every chapter, and I had gotten a publisher on-board; the publisher happened to go to Boston University in the late 70s so he didn't need to be persuaded what a special story this was. As of right now, it's doing quite well in Boston, and I hope it does well here in Michigan.
Can you walk me through your writing process maybe how your process differed between the book that you're working on currently and Jack Parker's Wise Guys.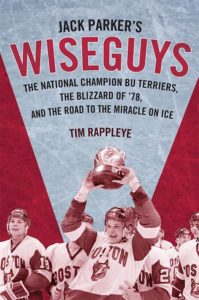 Tim: My process for writing magazine stories and producing and writing for video production and for Parker's Wiseguys is to do all the interviews I can and get the subjects to tell their stories. I go about transcribing all those stories and I get as much overlap as I can, and I find newspaper articles and then I just put everything into pigeonholes: my cubbyholes and buckets as they say. Then I actually cut out all the different subject matters and put them into separate envelopes. I really have all the chapters broken down and then I just connect the dots and weave in the stories and use all the facts that I can and sometimes the subjects help write it themselves. Now in the case of Hobey Baker, I didn't have any living people to talk to but I did have over a hundred letters that he wrote from France during World War One. And I did some research and I would just find these little artifacts and then suddenly start connecting dots that hadn't been connected in the past. There was much more discovery in the second book than the first one. In the first book, my subjects essentially wrote it for me and I mapped it all out and made it pretty entertaining. This one took a lot more digging, it was more challenging but I didn't want to leave this one on the shelf.
You mentioned your experience as producers several times. How would you say the skills that you picked up as a producer translate in writing a book?
Tim: That whole idea of organizing your facts and elements and putting them into buckets makes these stories more digestible and palatable. So, whether it's newspaper headlines, video clips, or soundbites on a video, you have a lot of similar stuff when you're writing and so you just lump the right things together and then you make logical transitions from one to the next to the next. And those are all very similar in video production.
Would you define yourself as a writer? Has writing been very present in your life?
Tim: I started out in Sun Valley Idaho. I was a newspaper writer. I was a newspaperman. Actually one of my beats was the [hockey] team I was playing on out there, which was kind of fun. And then [I was also working as] a freelance television producer. You go through highs and lows and one year I had been fired from all my different freelance jobs for one thing or another. And I said I've got to reinvent myself. So I became a writer and publisher of an international hockey newsletter. And I would be getting 4 a.m. faxes from Finland coming in and turning them around and turning them into stories. [There were so] many good hockey players coming from Europe in the 1990s. And so I devoted myself to being a research source for the National Hockey League and people who love college hockey as well.
There were several times where my pen got me kept me fed. I started off my career in newspapers and then the scouting service and newsletter that I was writing from Europe kept my career alive. So during those years, I was a writer and I liked writing. You know when I was producing videos for the National Hockey League, I would get a writer's credit. I took some pride in the writing element and then when I finally kind of got shoved out of the video production world as I got into middle age, I had some writing to turn back on. I ended up writing several blogs and then getting magazine assignments and really crafting long-form magazine assignments and having done that for three years prior to the book, Jack Parker's Wiseguys, I felt entirely comfortable treating each chapter as a magazine piece and then linking them all together and suddenly I've got a 250-page book.
Is there anything that you'd like to say that you haven't had a chance to say yet?
Tim: Well I'll tell you the writing community here in Traverse City has been really inspirational. I've gone to a lot of these National Writers Series events and listened to Patchett give advice. I'll never forget what she said on stage at NWS. "You can keep researching, over and over and over, but you got to start. Get the words on the page. You got to start writing." So when I have these two deadlines on the last two books, her words really ring in my head. Having the resources of the National Writers Series here, Anne [Stanton], on her own time, has given me advice, had coffee with me, and told me what my best options were. I never expected it. And I don't think I'd be in this place if I wasn't so inspired by the writing community here in Traverse City.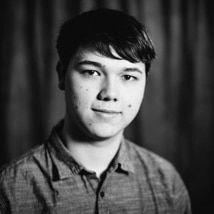 Paul Oh is an intern with the National Writers Series. He is a home-schooled and also enrolled in Front Street Writers, an intensive writing course taught at the Career Tech Center in partnership with the National Writers Series. Paul is a finalist for the Seventh Annual Young Playwrights Festival and has been accepted into Colorado College.