By Molly Stadler
"Carolyn Lewis's short stories demand to be read," says Stephen Lewis, and he's not just saying that because he was her husband but as a writer himself, who knows what he is talking about.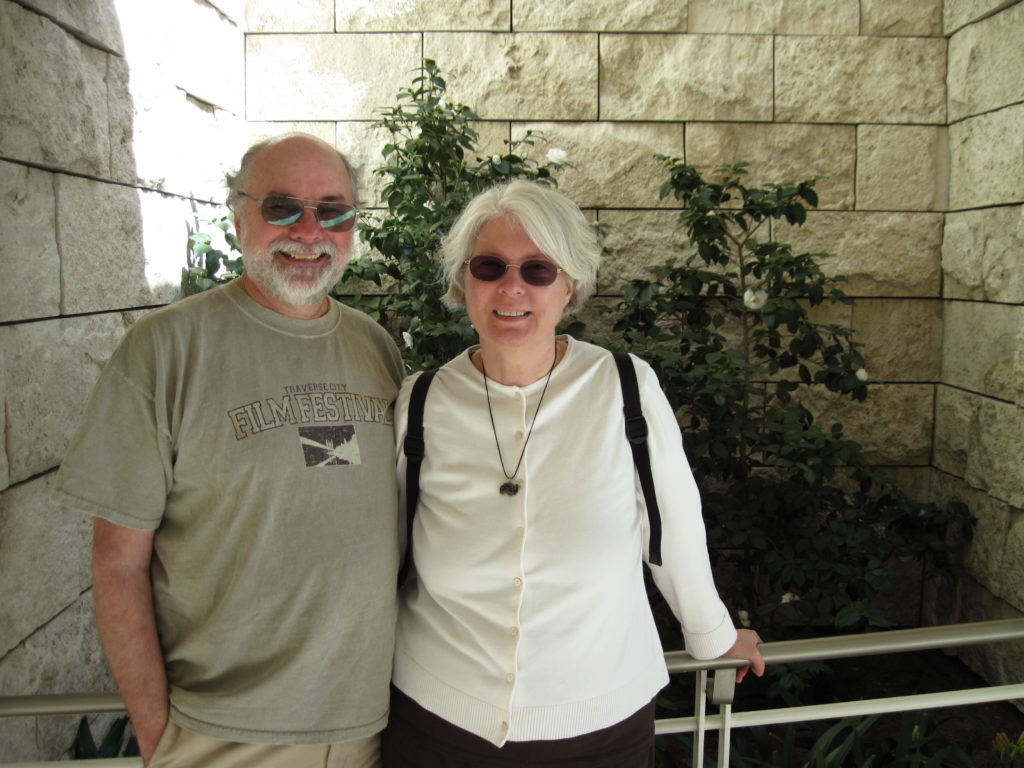 Mr. Lewis is right. Carolyn Lewis' new book, The Wolflkeeper, a collection of her stories, does demand to be read. The characters are captivating with interesting quirks, from their dialogue to their descriptions. And never without an abundance of strength. The stories are odes to Northern Michigan's land and people, with imagery so vivid reading them is like dreaming.
Stephen Lewis says in all admiration that Carolyn was the "most disorganized person he's ever met," and yet accomplished great things. After Carolyn's death in March 2019, he found, "a literal mountain of papers including 20 to 30 handwritten notebooks" and pads of hers, and those weren't even the ones in her office. He hasn't started going through those yet. In them he saw her notes to herself about works in progress or intended. In order to reach a larger audience, Carol wanted to put out a book containing her prize-winning stories already published in various journals. She was marketing The Wolfkeeper when she fell victim to early onset dementia. Stephen has completed the job for her.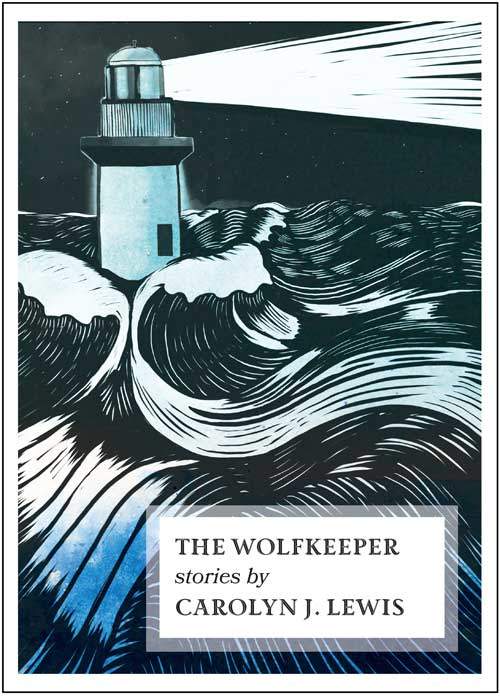 Asked to name notable stories in the collection, Stephen mentioned "Dancing Featherlight," which features a Native American girl tending to her dying grandmother. This story drew the attention of Nat Sobel, a New York literary agent, who invited Carolyn to send him a novel. She started two or three novels but ran out of time to complete one. Pushed to mention other stories, Stephen pointed to "Poverty Burning," which he says is intense and passionate, and "Queen of the Civilized World," which he says is pretty funny. These examples, he says, show Carol's range.
Carolyn Lewis grew up on Johnson Farms on Old Mission Peninsula. Her family encouraged her to marry the boy from the neighboring farm. Instead, Carolyn left so that she could find herself and — unwittingly — Stephen Lewis in New York at Suffolk Community College where he was chairman of the Humanities.
Carol was working as a student tutor at Suffolk. She always had a fondness for helping people, and when she later transferred to New York University, where she majored in creative writing, she worked in the university library at the disabled students desk. This tendency to give a voice to the disadvantaged is evident in her stories, in which poverty, women's issues, and the second-class status of Native Americans are prominent features of her stories.
After graduating from New York University, Carol went to law school, and then combining that education with her writing ability became a legal editor. But she never gave up her passion to establish herself as a writer.
Although both Stephen and Carolyn Lewis were both writers, they weren't competitive. Stephen wrote novels and was more plot-driven, and Carolyn wrote mainly very visual and character-driven short stories, intensely connected to the land in which she grew up. They mainly helped strengthen each other's writing by bringing to light something the other hadn't thought of. He mentioned that her writing was so strong and natural, he couldn't teach her anything.
Mr. Lewis' advice for aspiring authors is to keep working, be open to advice, and rewrite.