An Interview with Kathleen Stocking
By Molly Stadler
"Missing are the village elders and seers the astute perceivers who interpreted life and effort through nature and the primal cycles from which the bulk of the population is now insulated. Kathleen Stocking is one of these seers and she's delightful."
Peter M. Leschak, New York Times, January 27, 1991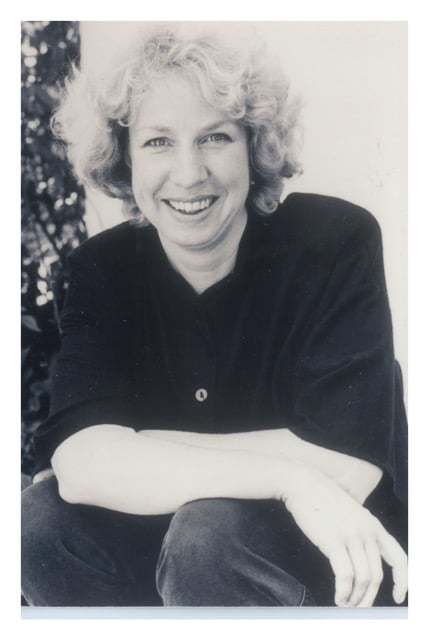 When I went to meet Kathleen Stocking for this interview, she instructed me to look for "a 1950s cheerleader gone to seed." She came through the door of the coffee shop and we sat at a booth before she got up to grab a root beer. Stocking spoke with a quiet thoughtfulness. Every word had its place and she had a lot to say. She told me of her youth and how she would stay in the woods with her father, Pierce Stocking — the same as the Pierce Stocking of Sleeping Bear Dunes — watching him work as a lumberman. Her appreciation and bond with nature comes from those hours spent with him.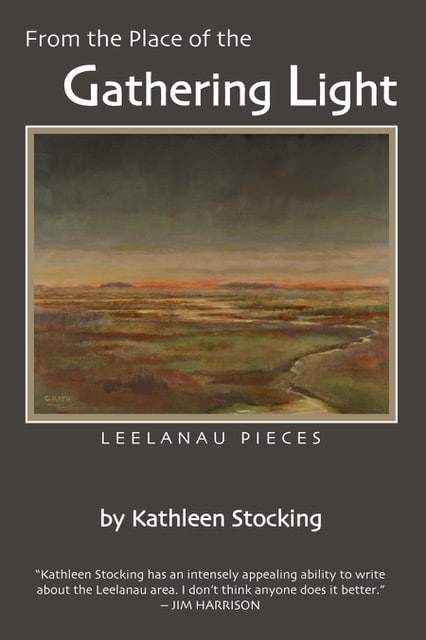 We also conversed about her new book, From the Place of the Gathering Light,  a collection of essays about the Leelanau Peninsula. While she was growing up in Leelanau, the term "locals" was held with a sort of disdain. "In the 1980s and 1990s the area went from being this sort of backwater place to being a popular tourist destination and suddenly 'locals' turned into a term of esteem." From the Place of the Gathering Light is a commentary about the goodness of the people of Leelanau working together to preserve the land, and also about the world's exploitative attitude toward all things, especially nature.
Stocking started writing young. She explained to me the creativity of her youth, making little books bound by too much glue, in which she wrote stories about running away from imaginary witches chasing her in her home. She went to the University of Michigan and quickly ended up in a writing group.
You can tell Ms. Stocking has a heart from the way she speaks, musical and warm as if there are bells on the tip of her tongue. That notion is confirmed by the beautiful services she has done for the world. Over an almost 20-year period, she volunteered to work with the Peace Corps, taught prisoners English in California, and has graced us with her wonderful writing which includes countless articles and four books. Ms. Stocking has also left us with pieces of advice for young writers and people alike.
Here are words of wisdom from a woman who traveled the world:
Experience everything.
Fame, fortune, and social status all equal nothing.
Don't float around. Have purpose.
Trust your gut.
If you don't like what you're doing, find something else to do.
Money isn't everything.
Don't do drugs.
You have a right to be loved and feel joy and to be in this world.
Editor's note: Molly Stadler is an intern at National Writers Series, a senior at Grand Traverse Academy, and is also enrolled in Front Street Writers, a collaborative program of the Career Tech Center and the National Writers Series. She won the NWS 2019 Robert and Marcy Branski Poetry Scholarship award. Molly plans to attend Wayne State University in the fall of 2019.