NWS Author Next Door
April 2017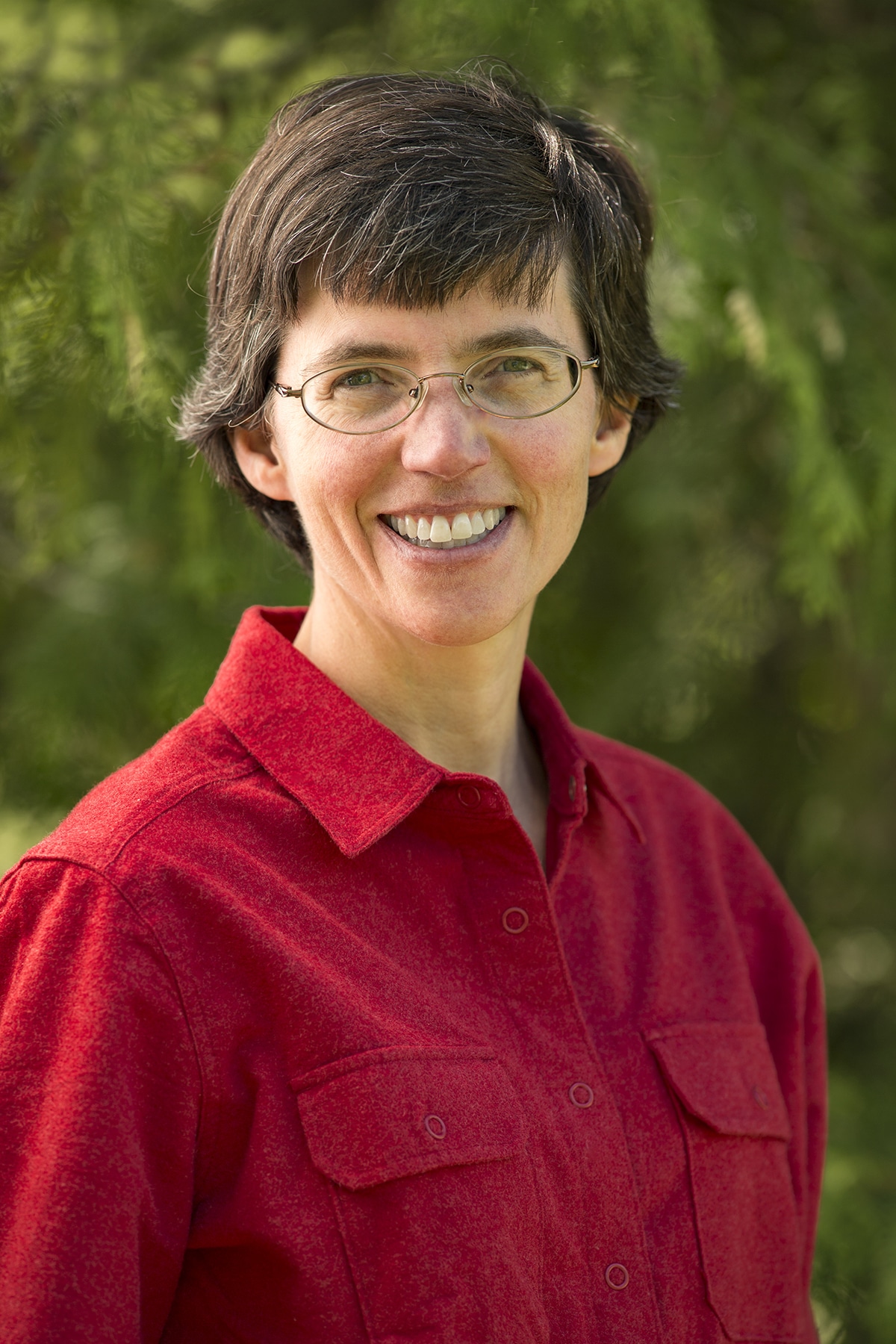 Heather Shumaker is a Traverse City author best known for her renegade parenting books It's OK Not to Share and It's OK to Go Up the Slide (Penguin Random House). Now she's turning her hand to the Great Lakes environment with a riveting conservation tale about our very own Lake Michigan sand dunes. For anyone who loves Sleeping Bear and sugar sand beaches of our Gold Coast, Saving Arcadia is a book of local and national power. Heather lives with her husband and two children on Traverse City's west side. You'll often see her out biking (summer) and cross-country skiing (winter) or at the Woodmere library (all seasons). She volunteers as a judge for the National Writers Series' student scholarship program and the Battle of the Books, and she's at work on a children's book for 8-12 year olds. Author website
Saving Arcadia
A David and Goliath conservation story set on Lake Michigan
Saving Arcadia is a suspenseful and intimate land conservation adventure story set in the heartland. The story spans more than forty years, following the fate of a magnificent sand dune on Lake Michigan and the people who care about it. This is the story of a small band of determined townspeople and how far they went to save beloved land and endangered species from the grip of a powerful corporation. The result is a triumph of community that includes working farms, local businesses, summer visitors, year-round residents, and a network of land stewards.
Saving Arcadia is the untold chronicle of thousands of people committing thousands of selfless acts, backlit by the sweep of dune, the rush of blue water. Saving Arcadia is an essential portrait of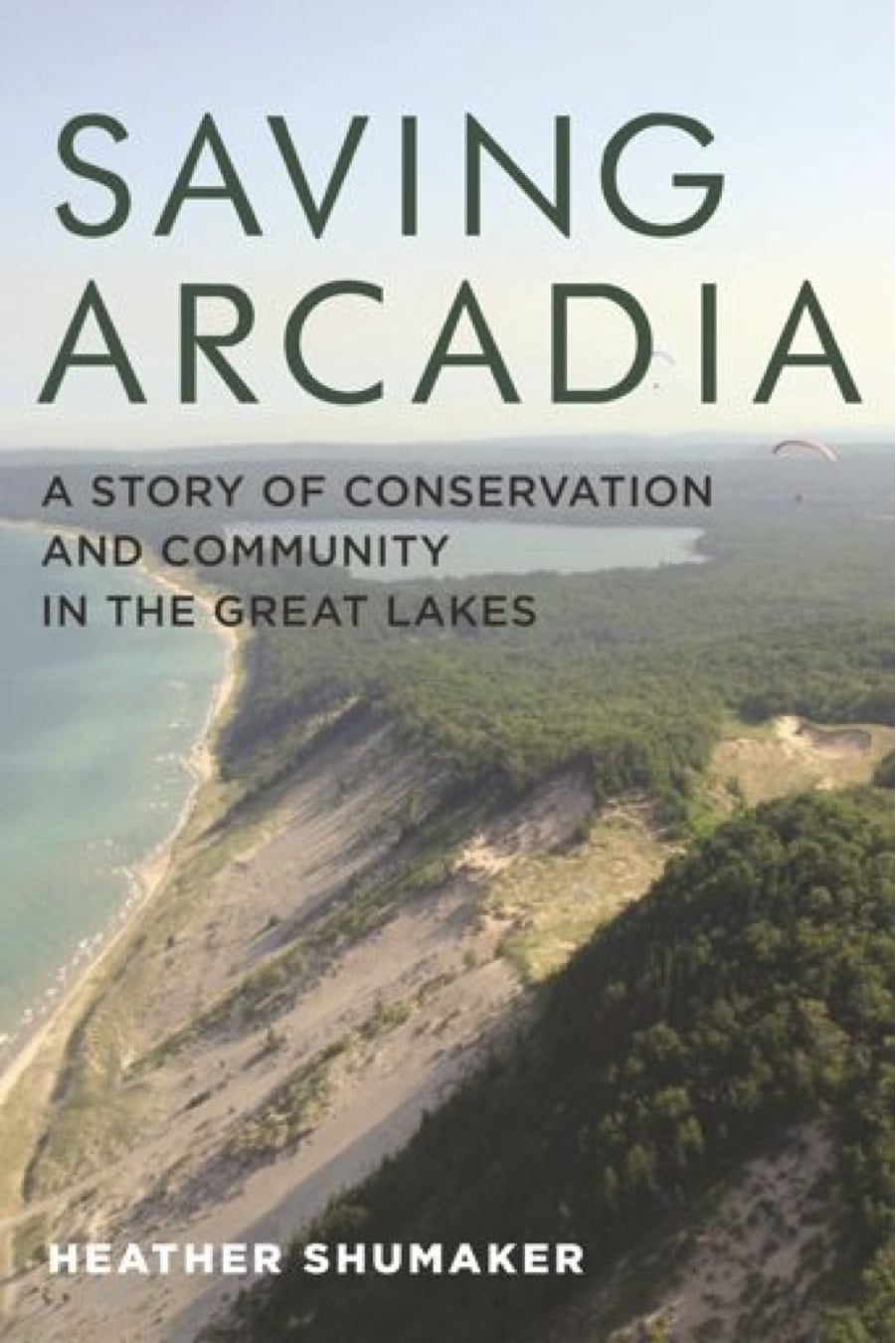 the most rewarding work there is: saving the land we love and telling its story even as the land changes us. – Doug Stanton, New York Times bestselling author and co-founder of the National Writers Series
Having visited these remarkable dunes, I'm all the more taken by the exciting story of their conservation. On a troubled planet, it is stories like this that provide deep and abiding hope. This is a lovely book. – Bill McKibben, author of Deep Economy
Formidably and accessibly tackling a very complex story, this will appeal to people who love wild places and want to see them preserved. – Booklist (starred review)
---
Your first books were about parenting. How did you come to write about the Great Lakes environment?
My background is actually in land conservation. I studied land resources in graduate school in Madison and worked for environmental groups for close to 20 years, locally at the Grand Traverse Regional Land Conservancy. This book tells the story of saving the Arcadia Dunes, which was a huge project for the GT Conservancy and many local families. I worked as the coastal program director during those years, so I became a natural narrator for the story.
What is your writing process?
For this book I conducted 75 interviews and added research from newspaper archives, diaries, letters and project files. I wanted the book to read like a novel, so I had to dig up details to make each scene real – from the weather report on certain days to what color the draperies were at the Watervale Inn thirty years ago. Then I wrote like mad during days when my kids were at daycare or school.
What books are on your bedside table?
My bedside table is overflowing. I often read 2-3 books a week, a mix of children's and adult books since I also write for children. Right now my stack includes: Maya Angelou's Wouldn't Take Nothing for my Journey Now, Peter Ho Davies' The Fortunes, Small Steps by Peg Kehret, A Man Called Ove by Fredrik Backman and Inside Out and Back Again by Thanhha Lai.
What writers have influenced you?
Alex Haley, author of Roots, is one of my writer heroes. His ability to dig deeply into family life histories to make stories and history come alive has always inspired me. I write life histories for families and non-profits in the local area now (Inland Seas, NMC, Grass River Natural Area), and I've always admired Haley ever since I was a child.
What advice do you have for young writers?
My advice is really for all emerging writers – whatever age. Luckily, writing is not something you have to do at a certain time of life. Make sure you are reading. Always reading. Go to writers' conferences: improve your craft, increase your knowledge of publishing, and meet other writers who can help you. If you're not part of a writing critique group, start one now. Remember there is never a convenient time to write a book. Life is always full of jobs and crises and dependents and laundry. Stake out your writing time in your life now.