When Tommy Tomlinson was nearing 50 years old, he weighed in at an astonishing 460 pounds. He had been aware of his weight problem since his preteen years, but now he decides to lose weight in earnest—he buys a FitBit, sets an exercise goal, and modifies his diet. An acclaimed journalist, Tomlinson writes about his experience in his upcoming memoir, The Elephant in the Room. Yet this book is much more than a weight-loss quest. Tomlinson brings us along on an unforgettable journey of self-discovery and the personal issues that he must confront head-on that have always sabotaged his weight-loss efforts. He also hits the road to talk to fellow members of his tribe to explore how the U.S. arrived at its plus-size epidemic. His book will resonate with anyone who has struggled with addiction, self-consciousness and shame.
Tommy Tomlinson has written for national magazines, including Esquire, ESPN the Magazine, Sports Illustrated, Forbes, Garden & Gun, and many others. He spent 23 years as a reporter and local columnist for the Charlotte Observer, where he was a finalist for the 2005 Pulitzer Prize in commentary. His stories were chosen twice for the Best American Sports Writing Series (2012 and 2015) and he also appears in the anthology "America's Best Newspaper Writing." He is also the host of the podcast SouthBound in partnership with WFAE, Charlotte's NPR station. He has taught at Wake Forest University, the University of George, and at workshops and conferences across the country. He was a 2008-09 Nieman Fellow at Harvard University. Tommy and his wife, Alix Felsing, live in Charlotte.
ABOUT OUR GUEST HOST …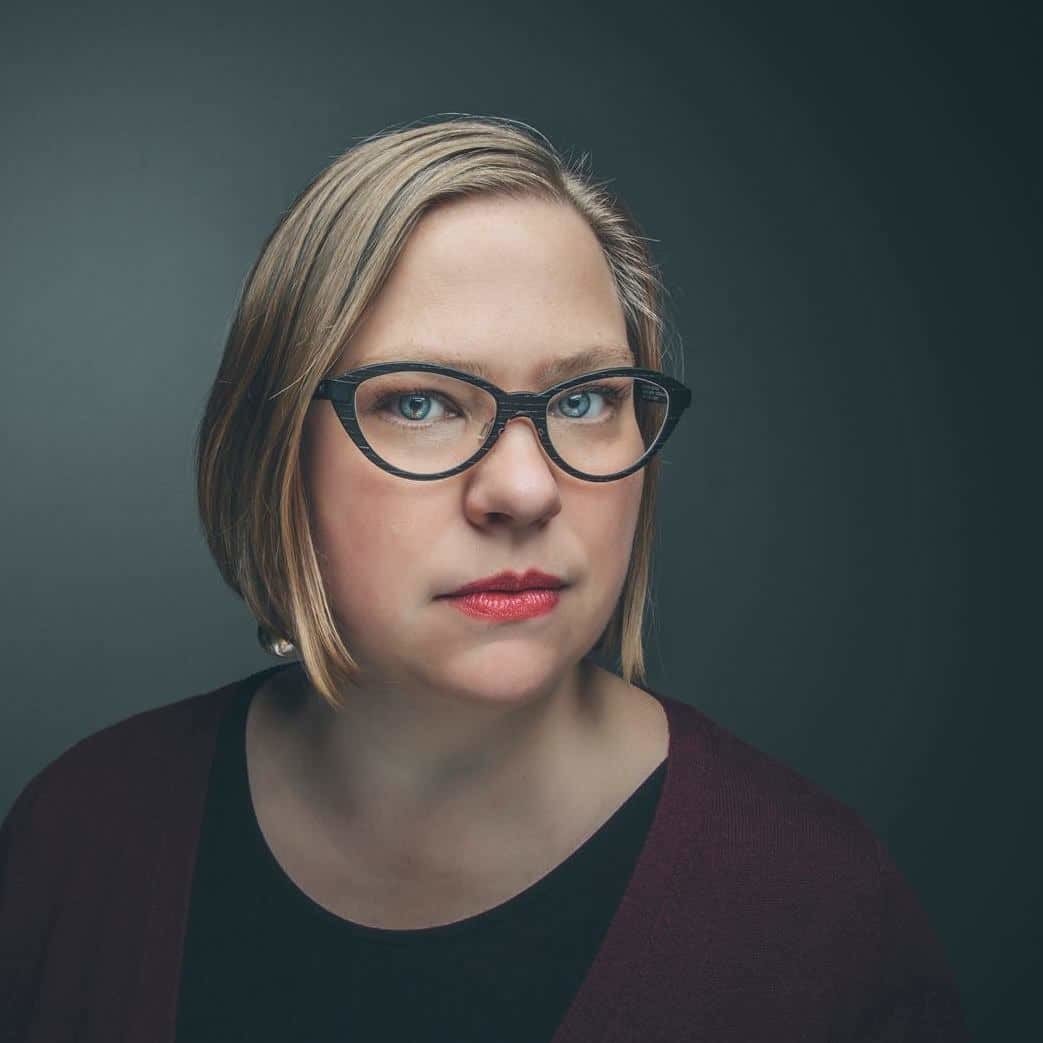 Elon Cameron is a writer, scholar, acupuncturist, activist, and artist. She frequently performs at Here:Say storytelling and helped found Up North Pride with her spouse, Jenn.
She has performed her stories on stages all over the Midwest. She interviewed Samantha Irby last May, bringing out tender and hilarious details from Irby's life. Her passions include cooking, spending time with her Gertrude, her dog, writing nonfiction and cooking and seeking answers to unanswerable questions.