The City Opera House is closed until January 3rd. All tickets must be purchased online until then.
The City Opera House will be reaching out to ticketholders who bought tickets to the original event. If you have questions, email [email protected]
MEET 
TERRY MCMILLAN
:
Strong women rule the world — with help from their friends
The National Writers Series is hosting a virtual conversation with New York Times bestselling author Terry McMillan at 7 pm, April 9. Please join us and guest host Rochelle Riley via Zoom by clicking here. The converation will also be live-streamed on the NWS Facebook page and YouTube channel.
Reading, books, art and culture are vital to our wellbeing in these times of social isolation and the NWS wants your soul to stay healthy. This virtual event is free with no pre-registration or password required, so make a cup of tea (or whatever your beverage of choice is) and settle in to learn more about McMillan's storied career, her writing habits, her inspiration and more. Zoom attendees will have the opportunity to ask questions.
McMillan's new book, It's Not All Downhill From Here, is about love, loss and the power of friendship. It's a great book to escape into. Order from Horizon Books at a special discount by emailing [email protected].
ABOUT OUR GUEST HOST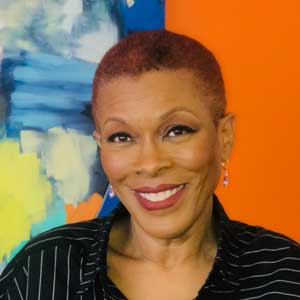 Guest host Rochelle Riley is the Director of Arts and Culture for the city of Detroit. She is a former award-winning columnist for the Detroit Free Press. She's written two books and tours the country with The Burden, speaking about the burden that America bears because it refuses to deal with the aftermath of slavery.
Click to Visit Grantor Site
Click to Visit Grantor Site
Click to Visit Sponsor Site
Click to Visit Sponsor Site
Media & Supporting Sponsors
Click to Visit Sponsor Site

A Year Round Book Festival
[cwp_et_pb_layout_slider_standard show_arrows="off" show_pagination="off" section_pading_margin="on" row_pading_margin="on" module_id="contact" module_class="footer-multiform" _builder_version="3.29.3″ button_prev_bg_color_gradient_direction="1px" button_next_bg_color_gradient_direction="1px" navmenu_line_height_tablet="2″ button_prev_text_size_tablet="51″ button_prev_letter_spacing_tablet="50″ button_next_text_size_tablet="51″ button_next_letter_spacing_tablet="50″ _i="0″ _address="6.0.2.0″][cwp_et_pb_layout_slide_item_standard admin_title="ContactMain" slide_layout="9331″ use_image="off" icon_font_size_tablet="14px" icon_font_size_phone="14px" content_width_tablet="50%" content_width_phone="50%" _builder_version="3.0.92″ text_font="||||||||" link_font="||||||||" ul_font="||||||||" ol_font="||||||||" quote_font="||||||||" header_font="||||||||" header_2_font="||||||||" header_3_font="||||||||" header_4_font="||||||||" header_5_font="||||||||" header_6_font="||||||||" button_one_icon_placement="right" button_one_on_hover="on" button_two_icon_placement="right" button_two_on_hover="on" text_font_size_tablet="51″ text_font_size_phone="51″ text_letter_spacing_tablet="50″ text_letter_spacing_phone="50″ text_line_height_tablet="2″ text_line_height_phone="2″ link_font_size_tablet="51″ link_font_size_phone="51″ link_letter_spacing_tablet="50″ link_letter_spacing_phone="50″ link_line_height_tablet="2″ link_line_height_phone="2″ ul_font_size_tablet="51″ ul_font_size_phone="51″ ul_letter_spacing_tablet="50″ ul_letter_spacing_phone="50″ ul_line_height_tablet="2″ ul_line_height_phone="2″ ol_font_size_tablet="51″ ol_font_size_phone="51″ ol_letter_spacing_tablet="50″ ol_letter_spacing_phone="50″ ol_line_height_tablet="2″ ol_line_height_phone="2″ quote_font_size_tablet="51″ quote_font_size_phone="51″ quote_letter_spacing_tablet="50″ quote_letter_spacing_phone="50″ quote_line_height_tablet="2″ quote_line_height_phone="2″ header_font_size_tablet="51″ header_font_size_phone="51″ header_letter_spacing_tablet="50″ header_letter_spacing_phone="50″ header_line_height_tablet="2″ header_line_height_phone="2″ header_2_font_size_tablet="51″ header_2_font_size_phone="51″ header_2_letter_spacing_tablet="50″ header_2_letter_spacing_phone="50″ header_2_line_height_tablet="2″ header_2_line_height_phone="2″ header_3_font_size_tablet="51″ header_3_font_size_phone="51″ header_3_letter_spacing_tablet="50″ header_3_letter_spacing_phone="50″ header_3_line_height_tablet="2″ header_3_line_height_phone="2″ header_4_font_size_tablet="51″ header_4_font_size_phone="51″ header_4_letter_spacing_tablet="50″ header_4_letter_spacing_phone="50″ header_4_line_height_tablet="2″ header_4_line_height_phone="2″ header_5_font_size_tablet="51″ header_5_font_size_phone="51″ header_5_letter_spacing_tablet="50″ header_5_letter_spacing_phone="50″ header_5_line_height_tablet="2″ header_5_line_height_phone="2″ header_6_font_size_tablet="51″ header_6_font_size_phone="51″ header_6_letter_spacing_tablet="50″ header_6_letter_spacing_phone="50″ header_6_line_height_tablet="2″ header_6_line_height_phone="2″ button_one_text_size_tablet="51″ button_one_text_size_phone="51″ button_one_letter_spacing_tablet="50″ button_one_letter_spacing_phone="50″ button_two_text_size_tablet="51″ button_two_text_size_phone="51″ button_two_letter_spacing_tablet="50″ button_two_letter_spacing_phone="50″ _i="0″ _address="6.0.2.0.0″][/cwp_et_pb_layout_slide_item_standard][cwp_et_pb_layout_slide_item_standard admin_title="FrontStreetWriters" slide_layout="9356″ use_image="off" icon_font_size_tablet="14px" icon_font_size_phone="14px" content_width_tablet="50%" content_width_phone="50%" _builder_version="3.0.92″ text_font="||||||||" link_font="||||||||" ul_font="||||||||" ol_font="||||||||" quote_font="||||||||" header_font="||||||||" header_2_font="||||||||" header_3_font="||||||||" header_4_font="||||||||" header_5_font="||||||||" header_6_font="||||||||" button_one_icon_placement="right" button_one_on_hover="on" button_two_icon_placement="right" button_two_on_hover="on" text_font_size_tablet="51″ text_font_size_phone="51″ text_letter_spacing_tablet="50″ text_letter_spacing_phone="50″ text_line_height_tablet="2″ text_line_height_phone="2″ link_font_size_tablet="51″ link_font_size_phone="51″ link_letter_spacing_tablet="50″ link_letter_spacing_phone="50″ link_line_height_tablet="2″ link_line_height_phone="2″ ul_font_size_tablet="51″ ul_font_size_phone="51″ ul_letter_spacing_tablet="50″ ul_letter_spacing_phone="50″ ul_line_height_tablet="2″ ul_line_height_phone="2″ ol_font_size_tablet="51″ ol_font_size_phone="51″ ol_letter_spacing_tablet="50″ ol_letter_spacing_phone="50″ ol_line_height_tablet="2″ ol_line_height_phone="2″ quote_font_size_tablet="51″ quote_font_size_phone="51″ quote_letter_spacing_tablet="50″ quote_letter_spacing_phone="50″ quote_line_height_tablet="2″ quote_line_height_phone="2″ header_font_size_tablet="51″ header_font_size_phone="51″ header_letter_spacing_tablet="50″ header_letter_spacing_phone="50″ header_line_height_tablet="2″ header_line_height_phone="2″ header_2_font_size_tablet="51″ header_2_font_size_phone="51″ header_2_letter_spacing_tablet="50″ header_2_letter_spacing_phone="50″ header_2_line_height_tablet="2″ header_2_line_height_phone="2″ header_3_font_size_tablet="51″ header_3_font_size_phone="51″ header_3_letter_spacing_tablet="50″ header_3_letter_spacing_phone="50″ header_3_line_height_tablet="2″ header_3_line_height_phone="2″ header_4_font_size_tablet="51″ header_4_font_size_phone="51″ header_4_letter_spacing_tablet="50″ header_4_letter_spacing_phone="50″ header_4_line_height_tablet="2″ header_4_line_height_phone="2″ header_5_font_size_tablet="51″ header_5_font_size_phone="51″ header_5_letter_spacing_tablet="50″ header_5_letter_spacing_phone="50″ header_5_line_height_tablet="2″ header_5_line_height_phone="2″ header_6_font_size_tablet="51″ header_6_font_size_phone="51″ header_6_letter_spacing_tablet="50″ header_6_letter_spacing_phone="50″ header_6_line_height_tablet="2″ header_6_line_height_phone="2″ button_one_text_size_tablet="51″ button_one_text_size_phone="51″ button_one_letter_spacing_tablet="50″ button_one_letter_spacing_phone="50″ button_two_text_size_tablet="51″ button_two_text_size_phone="51″ button_two_letter_spacing_tablet="50″ button_two_letter_spacing_phone="50″ _i="1″ _address="6.0.2.0.1″][/cwp_et_pb_layout_slide_item_standard][cwp_et_pb_layout_slide_item_standard admin_title="authorevents" slide_layout="9367″ use_image="off" icon_font_size_tablet="14px" icon_font_size_phone="14px" content_width_tablet="50%" content_width_phone="50%" _builder_version="3.0.92″ text_font="||||||||" link_font="||||||||" ul_font="||||||||" ol_font="||||||||" quote_font="||||||||" header_font="||||||||" header_2_font="||||||||" header_3_font="||||||||" header_4_font="||||||||" header_5_font="||||||||" header_6_font="||||||||" button_one_icon_placement="right" button_one_on_hover="on" button_two_icon_placement="right" button_two_on_hover="on" text_font_size_tablet="51″ text_font_size_phone="51″ text_letter_spacing_tablet="50″ text_letter_spacing_phone="50″ text_line_height_tablet="2″ text_line_height_phone="2″ link_font_size_tablet="51″ link_font_size_phone="51″ link_letter_spacing_tablet="50″ link_letter_spacing_phone="50″ link_line_height_tablet="2″ link_line_height_phone="2″ ul_font_size_tablet="51″ ul_font_size_phone="51″ ul_letter_spacing_tablet="50″ ul_letter_spacing_phone="50″ ul_line_height_tablet="2″ ul_line_height_phone="2″ ol_font_size_tablet="51″ ol_font_size_phone="51″ ol_letter_spacing_tablet="50″ ol_letter_spacing_phone="50″ ol_line_height_tablet="2″ ol_line_height_phone="2″ quote_font_size_tablet="51″ quote_font_size_phone="51″ quote_letter_spacing_tablet="50″ quote_letter_spacing_phone="50″ quote_line_height_tablet="2″ quote_line_height_phone="2″ header_font_size_tablet="51″ header_font_size_phone="51″ header_letter_spacing_tablet="50″ header_letter_spacing_phone="50″ header_line_height_tablet="2″ header_line_height_phone="2″ header_2_font_size_tablet="51″ header_2_font_size_phone="51″ header_2_letter_spacing_tablet="50″ header_2_letter_spacing_phone="50″ header_2_line_height_tablet="2″ header_2_line_height_phone="2″ header_3_font_size_tablet="51″ header_3_font_size_phone="51″ header_3_letter_spacing_tablet="50″ header_3_letter_spacing_phone="50″ header_3_line_height_tablet="2″ header_3_line_height_phone="2″ header_4_font_size_tablet="51″ header_4_font_size_phone="51″ header_4_letter_spacing_tablet="50″ header_4_letter_spacing_phone="50″ header_4_line_height_tablet="2″ header_4_line_height_phone="2″ header_5_font_size_tablet="51″ header_5_font_size_phone="51″ header_5_letter_spacing_tablet="50″ header_5_letter_spacing_phone="50″ header_5_line_height_tablet="2″ header_5_line_height_phone="2″ header_6_font_size_tablet="51″ header_6_font_size_phone="51″ header_6_letter_spacing_tablet="50″ header_6_letter_spacing_phone="50″ header_6_line_height_tablet="2″ header_6_line_height_phone="2″ button_one_text_size_tablet="51″ button_one_text_size_phone="51″ button_one_letter_spacing_tablet="50″ button_one_letter_spacing_phone="50″ button_two_text_size_tablet="51″ button_two_text_size_phone="51″ button_two_letter_spacing_tablet="50″ button_two_letter_spacing_phone="50″ _i="2″ _address="6.0.2.0.2″][/cwp_et_pb_layout_slide_item_standard][cwp_et_pb_layout_slide_item_standard admin_title="battleofbooks" slide_layout="9368″ use_image="off" icon_font_size_tablet="14px" icon_font_size_phone="14px" content_width_tablet="50%" content_width_phone="50%" _builder_version="3.0.92″ text_font="||||||||" link_font="||||||||" ul_font="||||||||" ol_font="||||||||" quote_font="||||||||" header_font="||||||||" header_2_font="||||||||" header_3_font="||||||||" header_4_font="||||||||" header_5_font="||||||||" header_6_font="||||||||" button_one_icon_placement="right" button_one_on_hover="on" button_two_icon_placement="right" button_two_on_hover="on" text_font_size_tablet="51″ text_font_size_phone="51″ text_letter_spacing_tablet="50″ text_letter_spacing_phone="50″ text_line_height_tablet="2″ text_line_height_phone="2″ link_font_size_tablet="51″ link_font_size_phone="51″ link_letter_spacing_tablet="50″ link_letter_spacing_phone="50″ link_line_height_tablet="2″ link_line_height_phone="2″ ul_font_size_tablet="51″ ul_font_size_phone="51″ ul_letter_spacing_tablet="50″ ul_letter_spacing_phone="50″ ul_line_height_tablet="2″ ul_line_height_phone="2″ ol_font_size_tablet="51″ ol_font_size_phone="51″ ol_letter_spacing_tablet="50″ ol_letter_spacing_phone="50″ ol_line_height_tablet="2″ ol_line_height_phone="2″ quote_font_size_tablet="51″ quote_font_size_phone="51″ quote_letter_spacing_tablet="50″ quote_letter_spacing_phone="50″ quote_line_height_tablet="2″ quote_line_height_phone="2″ header_font_size_tablet="51″ header_font_size_phone="51″ header_letter_spacing_tablet="50″ header_letter_spacing_phone="50″ header_line_height_tablet="2″ header_line_height_phone="2″ header_2_font_size_tablet="51″ header_2_font_size_phone="51″ header_2_letter_spacing_tablet="50″ header_2_letter_spacing_phone="50″ header_2_line_height_tablet="2″ header_2_line_height_phone="2″ header_3_font_size_tablet="51″ header_3_font_size_phone="51″ header_3_letter_spacing_tablet="50″ header_3_letter_spacing_phone="50″ header_3_line_height_tablet="2″ header_3_line_height_phone="2″ header_4_font_size_tablet="51″ header_4_font_size_phone="51″ header_4_letter_spacing_tablet="50″ header_4_letter_spacing_phone="50″ header_4_line_height_tablet="2″ header_4_line_height_phone="2″ header_5_font_size_tablet="51″ header_5_font_size_phone="51″ header_5_letter_spacing_tablet="50″ header_5_letter_spacing_phone="50″ header_5_line_height_tablet="2″ header_5_line_height_phone="2″ header_6_font_size_tablet="51″ header_6_font_size_phone="51″ header_6_letter_spacing_tablet="50″ header_6_letter_spacing_phone="50″ header_6_line_height_tablet="2″ header_6_line_height_phone="2″ button_one_text_size_tablet="51″ button_one_text_size_phone="51″ button_one_letter_spacing_tablet="50″ button_one_letter_spacing_phone="50″ button_two_text_size_tablet="51″ button_two_text_size_phone="51″ button_two_letter_spacing_tablet="50″ button_two_letter_spacing_phone="50″ _i="3″ _address="6.0.2.0.3″][/cwp_et_pb_layout_slide_item_standard][cwp_et_pb_layout_slide_item_standard admin_title="websiteissue" slide_layout="13687″ use_image="off" icon_font_size_tablet="14px" icon_font_size_phone="14px" content_width_tablet="50%" content_width_phone="50%" _builder_version="3.0.92″ text_font="||||||||" link_font="||||||||" ul_font="||||||||" ol_font="||||||||" quote_font="||||||||" header_font="||||||||" header_2_font="||||||||" header_3_font="||||||||" header_4_font="||||||||" header_5_font="||||||||" header_6_font="||||||||" button_one_icon_placement="right" button_one_on_hover="on" button_two_icon_placement="right" button_two_on_hover="on" text_font_size_tablet="51″ text_font_size_phone="51″ text_letter_spacing_tablet="50″ text_letter_spacing_phone="50″ text_line_height_tablet="2″ text_line_height_phone="2″ link_font_size_tablet="51″ link_font_size_phone="51″ link_letter_spacing_tablet="50″ link_letter_spacing_phone="50″ link_line_height_tablet="2″ link_line_height_phone="2″ ul_font_size_tablet="51″ ul_font_size_phone="51″ ul_letter_spacing_tablet="50″ ul_letter_spacing_phone="50″ ul_line_height_tablet="2″ ul_line_height_phone="2″ ol_font_size_tablet="51″ ol_font_size_phone="51″ ol_letter_spacing_tablet="50″ ol_letter_spacing_phone="50″ ol_line_height_tablet="2″ ol_line_height_phone="2″ quote_font_size_tablet="51″ quote_font_size_phone="51″ quote_letter_spacing_tablet="50″ quote_letter_spacing_phone="50″ quote_line_height_tablet="2″ quote_line_height_phone="2″ header_font_size_tablet="51″ header_font_size_phone="51″ header_letter_spacing_tablet="50″ header_letter_spacing_phone="50″ header_line_height_tablet="2″ header_line_height_phone="2″ header_2_font_size_tablet="51″ header_2_font_size_phone="51″ header_2_letter_spacing_tablet="50″ header_2_letter_spacing_phone="50″ header_2_line_height_tablet="2″ header_2_line_height_phone="2″ header_3_font_size_tablet="51″ header_3_font_size_phone="51″ header_3_letter_spacing_tablet="50″ header_3_letter_spacing_phone="50″ header_3_line_height_tablet="2″ header_3_line_height_phone="2″ header_4_font_size_tablet="51″ header_4_font_size_phone="51″ header_4_letter_spacing_tablet="50″ header_4_letter_spacing_phone="50″ header_4_line_height_tablet="2″ header_4_line_height_phone="2″ header_5_font_size_tablet="51″ header_5_font_size_phone="51″ header_5_letter_spacing_tablet="50″ header_5_letter_spacing_phone="50″ header_5_line_height_tablet="2″ header_5_line_height_phone="2″ header_6_font_size_tablet="51″ header_6_font_size_phone="51″ header_6_letter_spacing_tablet="50″ header_6_letter_spacing_phone="50″ header_6_line_height_tablet="2″ header_6_line_height_phone="2″ button_one_text_size_tablet="51″ button_one_text_size_phone="51″ button_one_letter_spacing_tablet="50″ button_one_letter_spacing_phone="50″ button_two_text_size_tablet="51″ button_two_text_size_phone="51″ button_two_letter_spacing_tablet="50″ button_two_letter_spacing_phone="50″ _i="4″ _address="6.0.2.0.4″][/cwp_et_pb_layout_slide_item_standard][cwp_et_pb_layout_slide_item_standard admin_title="other" slide_layout="13706″ use_image="off" icon_font_size_tablet="14px" icon_font_size_phone="14px" content_width_tablet="50%" content_width_phone="50%" _builder_version="3.0.92″ text_font="||||||||" link_font="||||||||" ul_font="||||||||" ol_font="||||||||" quote_font="||||||||" header_font="||||||||" header_2_font="||||||||" header_3_font="||||||||" header_4_font="||||||||" header_5_font="||||||||" header_6_font="||||||||" button_one_icon_placement="right" button_one_on_hover="on" button_two_icon_placement="right" button_two_on_hover="on" text_font_size_tablet="51″ text_font_size_phone="51″ text_letter_spacing_tablet="50″ text_letter_spacing_phone="50″ text_line_height_tablet="2″ text_line_height_phone="2″ link_font_size_tablet="51″ link_font_size_phone="51″ link_letter_spacing_tablet="50″ link_letter_spacing_phone="50″ link_line_height_tablet="2″ link_line_height_phone="2″ ul_font_size_tablet="51″ ul_font_size_phone="51″ ul_letter_spacing_tablet="50″ ul_letter_spacing_phone="50″ ul_line_height_tablet="2″ ul_line_height_phone="2″ ol_font_size_tablet="51″ ol_font_size_phone="51″ ol_letter_spacing_tablet="50″ ol_letter_spacing_phone="50″ ol_line_height_tablet="2″ ol_line_height_phone="2″ quote_font_size_tablet="51″ quote_font_size_phone="51″ quote_letter_spacing_tablet="50″ quote_letter_spacing_phone="50″ quote_line_height_tablet="2″ quote_line_height_phone="2″ header_font_size_tablet="51″ header_font_size_phone="51″ header_letter_spacing_tablet="50″ header_letter_spacing_phone="50″ header_line_height_tablet="2″ header_line_height_phone="2″ header_2_font_size_tablet="51″ header_2_font_size_phone="51″ header_2_letter_spacing_tablet="50″ header_2_letter_spacing_phone="50″ header_2_line_height_tablet="2″ header_2_line_height_phone="2″ header_3_font_size_tablet="51″ header_3_font_size_phone="51″ header_3_letter_spacing_tablet="50″ header_3_letter_spacing_phone="50″ header_3_line_height_tablet="2″ header_3_line_height_phone="2″ header_4_font_size_tablet="51″ header_4_font_size_phone="51″ header_4_letter_spacing_tablet="50″ header_4_letter_spacing_phone="50″ header_4_line_height_tablet="2″ header_4_line_height_phone="2″ header_5_font_size_tablet="51″ header_5_font_size_phone="51″ header_5_letter_spacing_tablet="50″ header_5_letter_spacing_phone="50″ header_5_line_height_tablet="2″ header_5_line_height_phone="2″ header_6_font_size_tablet="51″ header_6_font_size_phone="51″ header_6_letter_spacing_tablet="50″ header_6_letter_spacing_phone="50″ header_6_line_height_tablet="2″ header_6_line_height_phone="2″ button_one_text_size_tablet="51″ button_one_text_size_phone="51″ button_one_letter_spacing_tablet="50″ button_one_letter_spacing_phone="50″ button_two_text_size_tablet="51″ button_two_text_size_phone="51″ button_two_letter_spacing_tablet="50″ button_two_letter_spacing_phone="50″ _i="5″ _address="6.0.2.0.5″][/cwp_et_pb_layout_slide_item_standard][/cwp_et_pb_layout_slider_standard]