The City Opera House is closed until January 3rd. All tickets must be purchased online until then.
Doors open at 6 PM
Stage event begins 7PM
Live Music, Cash Bar, and Morsels Sweet Treats
Stage conversation and Q&A with author
Post-event book signing
Free to Students!
Contact the City Opera House box office to save your seat, 941-8082,  [email protected]
General Admission
$16 plus ticket fees
Premium Reserved Seating
$26 plus ticket fees
MEET 
STEVE LUXENBERG
:
Blurring the lines of color and equality 
We all learned about Plessy vs. Ferguson, but how much do we actually know? Who's Plessy? Ferguson? Who won the case? 
Separate: The Story of Plessy V. Ferguson, and America's Journey from Slavery to Segregation tells the dramatic and compelling 19th century story of the case that cut to the heart of the battles over race and equality — battles that rages throughout American history and continue to the present day. Author Steven Luxenberg draws from letters, diaries, and archival collections, and weaves biography, history, and legal drama together on a grand scale. He re-creates the personalities and debates that informed the Supreme Court's decision in Plessy and shaped race relations for generations. 
The actual case involved a fair-skinned black man who said his reputation was his property, therefore protected by the 14th Amendment's promise of equal protecting. The arguments in the case are increasingly inventive and weave a maze of legality and cleverness. What is public and what is private? Where do the color lines blur? Can someone still be equal if they're kept separate? 
Luxenberg is the author of the critically acclaimed Annie's Ghosts: A Journey into a Family Secret. During his thirty years as a Washington Post senior editor, he has overseen reporting that has earned numerous national honors, including two Pulitzer Prizes. He lives in Baltimore, Maryland. 
ABOUT OUR GUEST HOST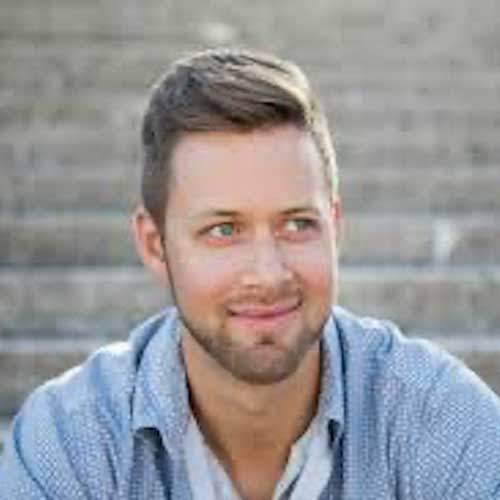 Guest host Dan Wanschura is Morning Edition host and Broadcast Director at Interlochen PublicRadio. Ever since he was young, he has been fascinated by radio. Dan has received numerous awards for his reporting, including two Edward R. Murrow regional awards and a PRNDI award. His work has also been heard on NPR, Minnesota Public Radio and KFAI Radio.
Click to Visit Grantor Site
Click to Visit Grantor Site
Click to Visit Sponsor Site
Click to Visit Sponsor Site
Click to Visit Sponsor Site
Media & Supporting Sponsors
Click to Visit Sponsor Site

A Year Round Book Festival
[cwp_et_pb_layout_slider_standard show_arrows="off" show_pagination="off" section_pading_margin="on" row_pading_margin="on" module_id="contact" module_class="footer-multiform" _builder_version="3.29.3″ button_prev_bg_color_gradient_direction="1px" button_next_bg_color_gradient_direction="1px" navmenu_line_height_tablet="2″ button_prev_text_size_tablet="51″ button_prev_letter_spacing_tablet="50″ button_next_text_size_tablet="51″ button_next_letter_spacing_tablet="50″ _i="0″ _address="6.0.2.0″][cwp_et_pb_layout_slide_item_standard admin_title="ContactMain" slide_layout="9331″ use_image="off" icon_font_size_tablet="14px" icon_font_size_phone="14px" content_width_tablet="50%" content_width_phone="50%" _builder_version="3.0.92″ text_font="||||||||" link_font="||||||||" ul_font="||||||||" ol_font="||||||||" quote_font="||||||||" header_font="||||||||" header_2_font="||||||||" header_3_font="||||||||" header_4_font="||||||||" header_5_font="||||||||" header_6_font="||||||||" button_one_icon_placement="right" button_one_on_hover="on" button_two_icon_placement="right" button_two_on_hover="on" text_font_size_tablet="51″ text_font_size_phone="51″ text_letter_spacing_tablet="50″ text_letter_spacing_phone="50″ text_line_height_tablet="2″ text_line_height_phone="2″ link_font_size_tablet="51″ link_font_size_phone="51″ link_letter_spacing_tablet="50″ link_letter_spacing_phone="50″ link_line_height_tablet="2″ link_line_height_phone="2″ ul_font_size_tablet="51″ ul_font_size_phone="51″ ul_letter_spacing_tablet="50″ ul_letter_spacing_phone="50″ ul_line_height_tablet="2″ ul_line_height_phone="2″ ol_font_size_tablet="51″ ol_font_size_phone="51″ ol_letter_spacing_tablet="50″ ol_letter_spacing_phone="50″ ol_line_height_tablet="2″ ol_line_height_phone="2″ quote_font_size_tablet="51″ quote_font_size_phone="51″ quote_letter_spacing_tablet="50″ quote_letter_spacing_phone="50″ quote_line_height_tablet="2″ quote_line_height_phone="2″ header_font_size_tablet="51″ header_font_size_phone="51″ header_letter_spacing_tablet="50″ header_letter_spacing_phone="50″ header_line_height_tablet="2″ header_line_height_phone="2″ header_2_font_size_tablet="51″ header_2_font_size_phone="51″ header_2_letter_spacing_tablet="50″ header_2_letter_spacing_phone="50″ header_2_line_height_tablet="2″ header_2_line_height_phone="2″ header_3_font_size_tablet="51″ header_3_font_size_phone="51″ header_3_letter_spacing_tablet="50″ header_3_letter_spacing_phone="50″ header_3_line_height_tablet="2″ header_3_line_height_phone="2″ header_4_font_size_tablet="51″ header_4_font_size_phone="51″ header_4_letter_spacing_tablet="50″ header_4_letter_spacing_phone="50″ header_4_line_height_tablet="2″ header_4_line_height_phone="2″ header_5_font_size_tablet="51″ header_5_font_size_phone="51″ header_5_letter_spacing_tablet="50″ header_5_letter_spacing_phone="50″ header_5_line_height_tablet="2″ header_5_line_height_phone="2″ header_6_font_size_tablet="51″ header_6_font_size_phone="51″ header_6_letter_spacing_tablet="50″ header_6_letter_spacing_phone="50″ header_6_line_height_tablet="2″ header_6_line_height_phone="2″ button_one_text_size_tablet="51″ button_one_text_size_phone="51″ button_one_letter_spacing_tablet="50″ button_one_letter_spacing_phone="50″ button_two_text_size_tablet="51″ button_two_text_size_phone="51″ button_two_letter_spacing_tablet="50″ button_two_letter_spacing_phone="50″ _i="0″ _address="6.0.2.0.0″][/cwp_et_pb_layout_slide_item_standard][cwp_et_pb_layout_slide_item_standard admin_title="FrontStreetWriters" slide_layout="9356″ use_image="off" icon_font_size_tablet="14px" icon_font_size_phone="14px" content_width_tablet="50%" content_width_phone="50%" _builder_version="3.0.92″ text_font="||||||||" link_font="||||||||" ul_font="||||||||" ol_font="||||||||" quote_font="||||||||" header_font="||||||||" header_2_font="||||||||" header_3_font="||||||||" header_4_font="||||||||" header_5_font="||||||||" header_6_font="||||||||" button_one_icon_placement="right" button_one_on_hover="on" button_two_icon_placement="right" button_two_on_hover="on" text_font_size_tablet="51″ text_font_size_phone="51″ text_letter_spacing_tablet="50″ text_letter_spacing_phone="50″ text_line_height_tablet="2″ text_line_height_phone="2″ link_font_size_tablet="51″ link_font_size_phone="51″ link_letter_spacing_tablet="50″ link_letter_spacing_phone="50″ link_line_height_tablet="2″ link_line_height_phone="2″ ul_font_size_tablet="51″ ul_font_size_phone="51″ ul_letter_spacing_tablet="50″ ul_letter_spacing_phone="50″ ul_line_height_tablet="2″ ul_line_height_phone="2″ ol_font_size_tablet="51″ ol_font_size_phone="51″ ol_letter_spacing_tablet="50″ ol_letter_spacing_phone="50″ ol_line_height_tablet="2″ ol_line_height_phone="2″ quote_font_size_tablet="51″ quote_font_size_phone="51″ quote_letter_spacing_tablet="50″ quote_letter_spacing_phone="50″ quote_line_height_tablet="2″ quote_line_height_phone="2″ header_font_size_tablet="51″ header_font_size_phone="51″ header_letter_spacing_tablet="50″ header_letter_spacing_phone="50″ header_line_height_tablet="2″ header_line_height_phone="2″ header_2_font_size_tablet="51″ header_2_font_size_phone="51″ header_2_letter_spacing_tablet="50″ header_2_letter_spacing_phone="50″ header_2_line_height_tablet="2″ header_2_line_height_phone="2″ header_3_font_size_tablet="51″ header_3_font_size_phone="51″ header_3_letter_spacing_tablet="50″ header_3_letter_spacing_phone="50″ header_3_line_height_tablet="2″ header_3_line_height_phone="2″ header_4_font_size_tablet="51″ header_4_font_size_phone="51″ header_4_letter_spacing_tablet="50″ header_4_letter_spacing_phone="50″ header_4_line_height_tablet="2″ header_4_line_height_phone="2″ header_5_font_size_tablet="51″ header_5_font_size_phone="51″ header_5_letter_spacing_tablet="50″ header_5_letter_spacing_phone="50″ header_5_line_height_tablet="2″ header_5_line_height_phone="2″ header_6_font_size_tablet="51″ header_6_font_size_phone="51″ header_6_letter_spacing_tablet="50″ header_6_letter_spacing_phone="50″ header_6_line_height_tablet="2″ header_6_line_height_phone="2″ button_one_text_size_tablet="51″ button_one_text_size_phone="51″ button_one_letter_spacing_tablet="50″ button_one_letter_spacing_phone="50″ button_two_text_size_tablet="51″ button_two_text_size_phone="51″ button_two_letter_spacing_tablet="50″ button_two_letter_spacing_phone="50″ _i="1″ _address="6.0.2.0.1″][/cwp_et_pb_layout_slide_item_standard][cwp_et_pb_layout_slide_item_standard admin_title="authorevents" slide_layout="9367″ use_image="off" icon_font_size_tablet="14px" icon_font_size_phone="14px" content_width_tablet="50%" content_width_phone="50%" _builder_version="3.0.92″ text_font="||||||||" link_font="||||||||" ul_font="||||||||" ol_font="||||||||" quote_font="||||||||" header_font="||||||||" header_2_font="||||||||" header_3_font="||||||||" header_4_font="||||||||" header_5_font="||||||||" header_6_font="||||||||" button_one_icon_placement="right" button_one_on_hover="on" button_two_icon_placement="right" button_two_on_hover="on" text_font_size_tablet="51″ text_font_size_phone="51″ text_letter_spacing_tablet="50″ text_letter_spacing_phone="50″ text_line_height_tablet="2″ text_line_height_phone="2″ link_font_size_tablet="51″ link_font_size_phone="51″ link_letter_spacing_tablet="50″ link_letter_spacing_phone="50″ link_line_height_tablet="2″ link_line_height_phone="2″ ul_font_size_tablet="51″ ul_font_size_phone="51″ ul_letter_spacing_tablet="50″ ul_letter_spacing_phone="50″ ul_line_height_tablet="2″ ul_line_height_phone="2″ ol_font_size_tablet="51″ ol_font_size_phone="51″ ol_letter_spacing_tablet="50″ ol_letter_spacing_phone="50″ ol_line_height_tablet="2″ ol_line_height_phone="2″ quote_font_size_tablet="51″ quote_font_size_phone="51″ quote_letter_spacing_tablet="50″ quote_letter_spacing_phone="50″ quote_line_height_tablet="2″ quote_line_height_phone="2″ header_font_size_tablet="51″ header_font_size_phone="51″ header_letter_spacing_tablet="50″ header_letter_spacing_phone="50″ header_line_height_tablet="2″ header_line_height_phone="2″ header_2_font_size_tablet="51″ header_2_font_size_phone="51″ header_2_letter_spacing_tablet="50″ header_2_letter_spacing_phone="50″ header_2_line_height_tablet="2″ header_2_line_height_phone="2″ header_3_font_size_tablet="51″ header_3_font_size_phone="51″ header_3_letter_spacing_tablet="50″ header_3_letter_spacing_phone="50″ header_3_line_height_tablet="2″ header_3_line_height_phone="2″ header_4_font_size_tablet="51″ header_4_font_size_phone="51″ header_4_letter_spacing_tablet="50″ header_4_letter_spacing_phone="50″ header_4_line_height_tablet="2″ header_4_line_height_phone="2″ header_5_font_size_tablet="51″ header_5_font_size_phone="51″ header_5_letter_spacing_tablet="50″ header_5_letter_spacing_phone="50″ header_5_line_height_tablet="2″ header_5_line_height_phone="2″ header_6_font_size_tablet="51″ header_6_font_size_phone="51″ header_6_letter_spacing_tablet="50″ header_6_letter_spacing_phone="50″ header_6_line_height_tablet="2″ header_6_line_height_phone="2″ button_one_text_size_tablet="51″ button_one_text_size_phone="51″ button_one_letter_spacing_tablet="50″ button_one_letter_spacing_phone="50″ button_two_text_size_tablet="51″ button_two_text_size_phone="51″ button_two_letter_spacing_tablet="50″ button_two_letter_spacing_phone="50″ _i="2″ _address="6.0.2.0.2″][/cwp_et_pb_layout_slide_item_standard][cwp_et_pb_layout_slide_item_standard admin_title="battleofbooks" slide_layout="9368″ use_image="off" icon_font_size_tablet="14px" icon_font_size_phone="14px" content_width_tablet="50%" content_width_phone="50%" _builder_version="3.0.92″ text_font="||||||||" link_font="||||||||" ul_font="||||||||" ol_font="||||||||" quote_font="||||||||" header_font="||||||||" header_2_font="||||||||" header_3_font="||||||||" header_4_font="||||||||" header_5_font="||||||||" header_6_font="||||||||" button_one_icon_placement="right" button_one_on_hover="on" button_two_icon_placement="right" button_two_on_hover="on" text_font_size_tablet="51″ text_font_size_phone="51″ text_letter_spacing_tablet="50″ text_letter_spacing_phone="50″ text_line_height_tablet="2″ text_line_height_phone="2″ link_font_size_tablet="51″ link_font_size_phone="51″ link_letter_spacing_tablet="50″ link_letter_spacing_phone="50″ link_line_height_tablet="2″ link_line_height_phone="2″ ul_font_size_tablet="51″ ul_font_size_phone="51″ ul_letter_spacing_tablet="50″ ul_letter_spacing_phone="50″ ul_line_height_tablet="2″ ul_line_height_phone="2″ ol_font_size_tablet="51″ ol_font_size_phone="51″ ol_letter_spacing_tablet="50″ ol_letter_spacing_phone="50″ ol_line_height_tablet="2″ ol_line_height_phone="2″ quote_font_size_tablet="51″ quote_font_size_phone="51″ quote_letter_spacing_tablet="50″ quote_letter_spacing_phone="50″ quote_line_height_tablet="2″ quote_line_height_phone="2″ header_font_size_tablet="51″ header_font_size_phone="51″ header_letter_spacing_tablet="50″ header_letter_spacing_phone="50″ header_line_height_tablet="2″ header_line_height_phone="2″ header_2_font_size_tablet="51″ header_2_font_size_phone="51″ header_2_letter_spacing_tablet="50″ header_2_letter_spacing_phone="50″ header_2_line_height_tablet="2″ header_2_line_height_phone="2″ header_3_font_size_tablet="51″ header_3_font_size_phone="51″ header_3_letter_spacing_tablet="50″ header_3_letter_spacing_phone="50″ header_3_line_height_tablet="2″ header_3_line_height_phone="2″ header_4_font_size_tablet="51″ header_4_font_size_phone="51″ header_4_letter_spacing_tablet="50″ header_4_letter_spacing_phone="50″ header_4_line_height_tablet="2″ header_4_line_height_phone="2″ header_5_font_size_tablet="51″ header_5_font_size_phone="51″ header_5_letter_spacing_tablet="50″ header_5_letter_spacing_phone="50″ header_5_line_height_tablet="2″ header_5_line_height_phone="2″ header_6_font_size_tablet="51″ header_6_font_size_phone="51″ header_6_letter_spacing_tablet="50″ header_6_letter_spacing_phone="50″ header_6_line_height_tablet="2″ header_6_line_height_phone="2″ button_one_text_size_tablet="51″ button_one_text_size_phone="51″ button_one_letter_spacing_tablet="50″ button_one_letter_spacing_phone="50″ button_two_text_size_tablet="51″ button_two_text_size_phone="51″ button_two_letter_spacing_tablet="50″ button_two_letter_spacing_phone="50″ _i="3″ _address="6.0.2.0.3″][/cwp_et_pb_layout_slide_item_standard][cwp_et_pb_layout_slide_item_standard admin_title="websiteissue" slide_layout="13687″ use_image="off" icon_font_size_tablet="14px" icon_font_size_phone="14px" content_width_tablet="50%" content_width_phone="50%" _builder_version="3.0.92″ text_font="||||||||" link_font="||||||||" ul_font="||||||||" ol_font="||||||||" quote_font="||||||||" header_font="||||||||" header_2_font="||||||||" header_3_font="||||||||" header_4_font="||||||||" header_5_font="||||||||" header_6_font="||||||||" button_one_icon_placement="right" button_one_on_hover="on" button_two_icon_placement="right" button_two_on_hover="on" text_font_size_tablet="51″ text_font_size_phone="51″ text_letter_spacing_tablet="50″ text_letter_spacing_phone="50″ text_line_height_tablet="2″ text_line_height_phone="2″ link_font_size_tablet="51″ link_font_size_phone="51″ link_letter_spacing_tablet="50″ link_letter_spacing_phone="50″ link_line_height_tablet="2″ link_line_height_phone="2″ ul_font_size_tablet="51″ ul_font_size_phone="51″ ul_letter_spacing_tablet="50″ ul_letter_spacing_phone="50″ ul_line_height_tablet="2″ ul_line_height_phone="2″ ol_font_size_tablet="51″ ol_font_size_phone="51″ ol_letter_spacing_tablet="50″ ol_letter_spacing_phone="50″ ol_line_height_tablet="2″ ol_line_height_phone="2″ quote_font_size_tablet="51″ quote_font_size_phone="51″ quote_letter_spacing_tablet="50″ quote_letter_spacing_phone="50″ quote_line_height_tablet="2″ quote_line_height_phone="2″ header_font_size_tablet="51″ header_font_size_phone="51″ header_letter_spacing_tablet="50″ header_letter_spacing_phone="50″ header_line_height_tablet="2″ header_line_height_phone="2″ header_2_font_size_tablet="51″ header_2_font_size_phone="51″ header_2_letter_spacing_tablet="50″ header_2_letter_spacing_phone="50″ header_2_line_height_tablet="2″ header_2_line_height_phone="2″ header_3_font_size_tablet="51″ header_3_font_size_phone="51″ header_3_letter_spacing_tablet="50″ header_3_letter_spacing_phone="50″ header_3_line_height_tablet="2″ header_3_line_height_phone="2″ header_4_font_size_tablet="51″ header_4_font_size_phone="51″ header_4_letter_spacing_tablet="50″ header_4_letter_spacing_phone="50″ header_4_line_height_tablet="2″ header_4_line_height_phone="2″ header_5_font_size_tablet="51″ header_5_font_size_phone="51″ header_5_letter_spacing_tablet="50″ header_5_letter_spacing_phone="50″ header_5_line_height_tablet="2″ header_5_line_height_phone="2″ header_6_font_size_tablet="51″ header_6_font_size_phone="51″ header_6_letter_spacing_tablet="50″ header_6_letter_spacing_phone="50″ header_6_line_height_tablet="2″ header_6_line_height_phone="2″ button_one_text_size_tablet="51″ button_one_text_size_phone="51″ button_one_letter_spacing_tablet="50″ button_one_letter_spacing_phone="50″ button_two_text_size_tablet="51″ button_two_text_size_phone="51″ button_two_letter_spacing_tablet="50″ button_two_letter_spacing_phone="50″ _i="4″ _address="6.0.2.0.4″][/cwp_et_pb_layout_slide_item_standard][cwp_et_pb_layout_slide_item_standard admin_title="other" slide_layout="13706″ use_image="off" icon_font_size_tablet="14px" icon_font_size_phone="14px" content_width_tablet="50%" content_width_phone="50%" _builder_version="3.0.92″ text_font="||||||||" link_font="||||||||" ul_font="||||||||" ol_font="||||||||" quote_font="||||||||" header_font="||||||||" header_2_font="||||||||" header_3_font="||||||||" header_4_font="||||||||" header_5_font="||||||||" header_6_font="||||||||" button_one_icon_placement="right" button_one_on_hover="on" button_two_icon_placement="right" button_two_on_hover="on" text_font_size_tablet="51″ text_font_size_phone="51″ text_letter_spacing_tablet="50″ text_letter_spacing_phone="50″ text_line_height_tablet="2″ text_line_height_phone="2″ link_font_size_tablet="51″ link_font_size_phone="51″ link_letter_spacing_tablet="50″ link_letter_spacing_phone="50″ link_line_height_tablet="2″ link_line_height_phone="2″ ul_font_size_tablet="51″ ul_font_size_phone="51″ ul_letter_spacing_tablet="50″ ul_letter_spacing_phone="50″ ul_line_height_tablet="2″ ul_line_height_phone="2″ ol_font_size_tablet="51″ ol_font_size_phone="51″ ol_letter_spacing_tablet="50″ ol_letter_spacing_phone="50″ ol_line_height_tablet="2″ ol_line_height_phone="2″ quote_font_size_tablet="51″ quote_font_size_phone="51″ quote_letter_spacing_tablet="50″ quote_letter_spacing_phone="50″ quote_line_height_tablet="2″ quote_line_height_phone="2″ header_font_size_tablet="51″ header_font_size_phone="51″ header_letter_spacing_tablet="50″ header_letter_spacing_phone="50″ header_line_height_tablet="2″ header_line_height_phone="2″ header_2_font_size_tablet="51″ header_2_font_size_phone="51″ header_2_letter_spacing_tablet="50″ header_2_letter_spacing_phone="50″ header_2_line_height_tablet="2″ header_2_line_height_phone="2″ header_3_font_size_tablet="51″ header_3_font_size_phone="51″ header_3_letter_spacing_tablet="50″ header_3_letter_spacing_phone="50″ header_3_line_height_tablet="2″ header_3_line_height_phone="2″ header_4_font_size_tablet="51″ header_4_font_size_phone="51″ header_4_letter_spacing_tablet="50″ header_4_letter_spacing_phone="50″ header_4_line_height_tablet="2″ header_4_line_height_phone="2″ header_5_font_size_tablet="51″ header_5_font_size_phone="51″ header_5_letter_spacing_tablet="50″ header_5_letter_spacing_phone="50″ header_5_line_height_tablet="2″ header_5_line_height_phone="2″ header_6_font_size_tablet="51″ header_6_font_size_phone="51″ header_6_letter_spacing_tablet="50″ header_6_letter_spacing_phone="50″ header_6_line_height_tablet="2″ header_6_line_height_phone="2″ button_one_text_size_tablet="51″ button_one_text_size_phone="51″ button_one_letter_spacing_tablet="50″ button_one_letter_spacing_phone="50″ button_two_text_size_tablet="51″ button_two_text_size_phone="51″ button_two_letter_spacing_tablet="50″ button_two_letter_spacing_phone="50″ _i="5″ _address="6.0.2.0.5″][/cwp_et_pb_layout_slide_item_standard][/cwp_et_pb_layout_slider_standard]