The City Opera House is closed until January 3rd. All tickets must be purchased online until then.
The May 20 event is virtual and free to all.
Please join us at 7 p.m. by clicking here.
The Last Trial is out! It's available at bookstores everywhere, including Horizon Books for 20% off. Have it shipped ($3.33) or pick it up curbside in the alley. 
MEET SCOTT TUROW:
Scott Turow, a New York Times-bestselling author of legal thrillers, will be at the National Writers Series with his new book, The Last Trial.
The story follows an 85-year-old defense attorney who decides to defend one last client — a longtime friend accused of murder.
In The Last Trial, prominent attorney Alejandro "Sandy" Stern is just about to ride off into the sunset and embrace retirement when his friend and Nobel Prize-winning doctor Kiril Pafko is accused of insider trading, fraud and murder. As the trial progresses, Stern begins to question if his friend is really innocent of the terrible charges against him.
Turow has written 11 bestselling fiction books, including Identical, Innocent, Presumed Innocent and The Burden of Proof. His books have sold more than 30 million copies worldwide. He also frequently contributes essays and op-ed pieces to publications including The New York Times, Washington Post, Vanity Fair, The New Yorker and The Atlantic.
Turow's last book, The Testimony, was published in 2017 and was nominated for the Harper Lee Prize in Legal Fiction. Turow attended Harvard Law and wrote the nonfiction book One L about his first year of law school. That book is being turned into a TV show to air on Freeform (formerly ABC Family). He's also the vocalist for the Rock Bottom Remainders, a band that includes Stephen King, Mitch Albom and Amy Tan.
His nonfiction work Ultimate Punishment received the Robert F. Kennedy Center for Justice and Human Rights 2003 Book Award; 2017's The Testimony was nominated for the Harper Lee Prize in Legal Fiction.
Turow continues to practice law in Chicago, working pro bono in most of his cases, including a 1995 case where he won the release of Alejandro Hernandez, who had spent 11 years on death row for a murder he did not commit.
ABOUT OUR GUEST HOST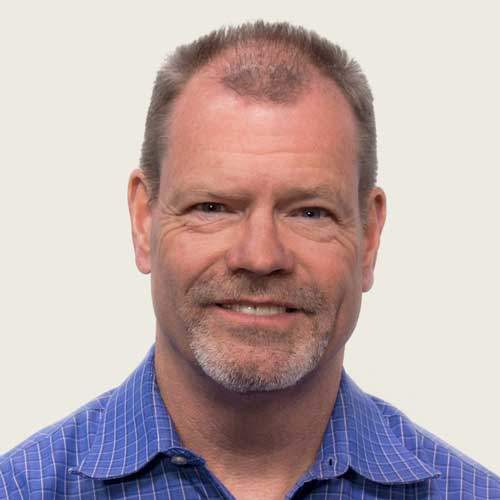 Patrick Livingston is the news director at 7&4 News and ABC 29&8 since 2011 and has worked in television news for 32 years. In the first decade of his career, Patrick was a reporter for the ABC station in Youngstown Ohio. Some of his most memorable assignments include covering the first Clinton Inauguration, Hurricane Andrew and the mob wars in Youngstown waged by controlling families in Cleveland and Pittsburgh. 
Some of his favorite interviews include Roger Ailes, John Glen, Diane Sawyer, O.J Simpson, Glen 

Campbell and Andy Williams.
Click to Visit Grantor Site
Click to Visit Grantor Site
Click to Visit Sponsor Site
Click to Visit Sponsor Site
Media & Supporting Sponsors
Click to Visit Sponsor Site

A Year Round Book Festival
[cwp_et_pb_layout_slider_standard show_arrows="off" show_pagination="off" section_pading_margin="on" row_pading_margin="on" module_id="contact" module_class="footer-multiform" _builder_version="3.29.3″ button_prev_bg_color_gradient_direction="1px" button_next_bg_color_gradient_direction="1px" navmenu_line_height_tablet="2″ button_prev_text_size_tablet="51″ button_prev_letter_spacing_tablet="50″ button_next_text_size_tablet="51″ button_next_letter_spacing_tablet="50″ _i="0″ _address="6.0.2.0″][cwp_et_pb_layout_slide_item_standard admin_title="ContactMain" slide_layout="9331″ use_image="off" icon_font_size_tablet="14px" icon_font_size_phone="14px" content_width_tablet="50%" content_width_phone="50%" _builder_version="3.0.92″ text_font="||||||||" link_font="||||||||" ul_font="||||||||" ol_font="||||||||" quote_font="||||||||" header_font="||||||||" header_2_font="||||||||" header_3_font="||||||||" header_4_font="||||||||" header_5_font="||||||||" header_6_font="||||||||" button_one_icon_placement="right" button_one_on_hover="on" button_two_icon_placement="right" button_two_on_hover="on" text_font_size_tablet="51″ text_font_size_phone="51″ text_letter_spacing_tablet="50″ text_letter_spacing_phone="50″ text_line_height_tablet="2″ text_line_height_phone="2″ link_font_size_tablet="51″ link_font_size_phone="51″ link_letter_spacing_tablet="50″ link_letter_spacing_phone="50″ link_line_height_tablet="2″ link_line_height_phone="2″ ul_font_size_tablet="51″ ul_font_size_phone="51″ ul_letter_spacing_tablet="50″ ul_letter_spacing_phone="50″ ul_line_height_tablet="2″ ul_line_height_phone="2″ ol_font_size_tablet="51″ ol_font_size_phone="51″ ol_letter_spacing_tablet="50″ ol_letter_spacing_phone="50″ ol_line_height_tablet="2″ ol_line_height_phone="2″ quote_font_size_tablet="51″ quote_font_size_phone="51″ quote_letter_spacing_tablet="50″ quote_letter_spacing_phone="50″ quote_line_height_tablet="2″ quote_line_height_phone="2″ header_font_size_tablet="51″ header_font_size_phone="51″ header_letter_spacing_tablet="50″ header_letter_spacing_phone="50″ header_line_height_tablet="2″ header_line_height_phone="2″ header_2_font_size_tablet="51″ header_2_font_size_phone="51″ header_2_letter_spacing_tablet="50″ header_2_letter_spacing_phone="50″ header_2_line_height_tablet="2″ header_2_line_height_phone="2″ header_3_font_size_tablet="51″ header_3_font_size_phone="51″ header_3_letter_spacing_tablet="50″ header_3_letter_spacing_phone="50″ header_3_line_height_tablet="2″ header_3_line_height_phone="2″ header_4_font_size_tablet="51″ header_4_font_size_phone="51″ header_4_letter_spacing_tablet="50″ header_4_letter_spacing_phone="50″ header_4_line_height_tablet="2″ header_4_line_height_phone="2″ header_5_font_size_tablet="51″ header_5_font_size_phone="51″ header_5_letter_spacing_tablet="50″ header_5_letter_spacing_phone="50″ header_5_line_height_tablet="2″ header_5_line_height_phone="2″ header_6_font_size_tablet="51″ header_6_font_size_phone="51″ header_6_letter_spacing_tablet="50″ header_6_letter_spacing_phone="50″ header_6_line_height_tablet="2″ header_6_line_height_phone="2″ button_one_text_size_tablet="51″ button_one_text_size_phone="51″ button_one_letter_spacing_tablet="50″ button_one_letter_spacing_phone="50″ button_two_text_size_tablet="51″ button_two_text_size_phone="51″ button_two_letter_spacing_tablet="50″ button_two_letter_spacing_phone="50″ _i="0″ _address="6.0.2.0.0″][/cwp_et_pb_layout_slide_item_standard][cwp_et_pb_layout_slide_item_standard admin_title="FrontStreetWriters" slide_layout="9356″ use_image="off" icon_font_size_tablet="14px" icon_font_size_phone="14px" content_width_tablet="50%" content_width_phone="50%" _builder_version="3.0.92″ text_font="||||||||" link_font="||||||||" ul_font="||||||||" ol_font="||||||||" quote_font="||||||||" header_font="||||||||" header_2_font="||||||||" header_3_font="||||||||" header_4_font="||||||||" header_5_font="||||||||" header_6_font="||||||||" button_one_icon_placement="right" button_one_on_hover="on" button_two_icon_placement="right" button_two_on_hover="on" text_font_size_tablet="51″ text_font_size_phone="51″ text_letter_spacing_tablet="50″ text_letter_spacing_phone="50″ text_line_height_tablet="2″ text_line_height_phone="2″ link_font_size_tablet="51″ link_font_size_phone="51″ link_letter_spacing_tablet="50″ link_letter_spacing_phone="50″ link_line_height_tablet="2″ link_line_height_phone="2″ ul_font_size_tablet="51″ ul_font_size_phone="51″ ul_letter_spacing_tablet="50″ ul_letter_spacing_phone="50″ ul_line_height_tablet="2″ ul_line_height_phone="2″ ol_font_size_tablet="51″ ol_font_size_phone="51″ ol_letter_spacing_tablet="50″ ol_letter_spacing_phone="50″ ol_line_height_tablet="2″ ol_line_height_phone="2″ quote_font_size_tablet="51″ quote_font_size_phone="51″ quote_letter_spacing_tablet="50″ quote_letter_spacing_phone="50″ quote_line_height_tablet="2″ quote_line_height_phone="2″ header_font_size_tablet="51″ header_font_size_phone="51″ header_letter_spacing_tablet="50″ header_letter_spacing_phone="50″ header_line_height_tablet="2″ header_line_height_phone="2″ header_2_font_size_tablet="51″ header_2_font_size_phone="51″ header_2_letter_spacing_tablet="50″ header_2_letter_spacing_phone="50″ header_2_line_height_tablet="2″ header_2_line_height_phone="2″ header_3_font_size_tablet="51″ header_3_font_size_phone="51″ header_3_letter_spacing_tablet="50″ header_3_letter_spacing_phone="50″ header_3_line_height_tablet="2″ header_3_line_height_phone="2″ header_4_font_size_tablet="51″ header_4_font_size_phone="51″ header_4_letter_spacing_tablet="50″ header_4_letter_spacing_phone="50″ header_4_line_height_tablet="2″ header_4_line_height_phone="2″ header_5_font_size_tablet="51″ header_5_font_size_phone="51″ header_5_letter_spacing_tablet="50″ header_5_letter_spacing_phone="50″ header_5_line_height_tablet="2″ header_5_line_height_phone="2″ header_6_font_size_tablet="51″ header_6_font_size_phone="51″ header_6_letter_spacing_tablet="50″ header_6_letter_spacing_phone="50″ header_6_line_height_tablet="2″ header_6_line_height_phone="2″ button_one_text_size_tablet="51″ button_one_text_size_phone="51″ button_one_letter_spacing_tablet="50″ button_one_letter_spacing_phone="50″ button_two_text_size_tablet="51″ button_two_text_size_phone="51″ button_two_letter_spacing_tablet="50″ button_two_letter_spacing_phone="50″ _i="1″ _address="6.0.2.0.1″][/cwp_et_pb_layout_slide_item_standard][cwp_et_pb_layout_slide_item_standard admin_title="authorevents" slide_layout="9367″ use_image="off" icon_font_size_tablet="14px" icon_font_size_phone="14px" content_width_tablet="50%" content_width_phone="50%" _builder_version="3.0.92″ text_font="||||||||" link_font="||||||||" ul_font="||||||||" ol_font="||||||||" quote_font="||||||||" header_font="||||||||" header_2_font="||||||||" header_3_font="||||||||" header_4_font="||||||||" header_5_font="||||||||" header_6_font="||||||||" button_one_icon_placement="right" button_one_on_hover="on" button_two_icon_placement="right" button_two_on_hover="on" text_font_size_tablet="51″ text_font_size_phone="51″ text_letter_spacing_tablet="50″ text_letter_spacing_phone="50″ text_line_height_tablet="2″ text_line_height_phone="2″ link_font_size_tablet="51″ link_font_size_phone="51″ link_letter_spacing_tablet="50″ link_letter_spacing_phone="50″ link_line_height_tablet="2″ link_line_height_phone="2″ ul_font_size_tablet="51″ ul_font_size_phone="51″ ul_letter_spacing_tablet="50″ ul_letter_spacing_phone="50″ ul_line_height_tablet="2″ ul_line_height_phone="2″ ol_font_size_tablet="51″ ol_font_size_phone="51″ ol_letter_spacing_tablet="50″ ol_letter_spacing_phone="50″ ol_line_height_tablet="2″ ol_line_height_phone="2″ quote_font_size_tablet="51″ quote_font_size_phone="51″ quote_letter_spacing_tablet="50″ quote_letter_spacing_phone="50″ quote_line_height_tablet="2″ quote_line_height_phone="2″ header_font_size_tablet="51″ header_font_size_phone="51″ header_letter_spacing_tablet="50″ header_letter_spacing_phone="50″ header_line_height_tablet="2″ header_line_height_phone="2″ header_2_font_size_tablet="51″ header_2_font_size_phone="51″ header_2_letter_spacing_tablet="50″ header_2_letter_spacing_phone="50″ header_2_line_height_tablet="2″ header_2_line_height_phone="2″ header_3_font_size_tablet="51″ header_3_font_size_phone="51″ header_3_letter_spacing_tablet="50″ header_3_letter_spacing_phone="50″ header_3_line_height_tablet="2″ header_3_line_height_phone="2″ header_4_font_size_tablet="51″ header_4_font_size_phone="51″ header_4_letter_spacing_tablet="50″ header_4_letter_spacing_phone="50″ header_4_line_height_tablet="2″ header_4_line_height_phone="2″ header_5_font_size_tablet="51″ header_5_font_size_phone="51″ header_5_letter_spacing_tablet="50″ header_5_letter_spacing_phone="50″ header_5_line_height_tablet="2″ header_5_line_height_phone="2″ header_6_font_size_tablet="51″ header_6_font_size_phone="51″ header_6_letter_spacing_tablet="50″ header_6_letter_spacing_phone="50″ header_6_line_height_tablet="2″ header_6_line_height_phone="2″ button_one_text_size_tablet="51″ button_one_text_size_phone="51″ button_one_letter_spacing_tablet="50″ button_one_letter_spacing_phone="50″ button_two_text_size_tablet="51″ button_two_text_size_phone="51″ button_two_letter_spacing_tablet="50″ button_two_letter_spacing_phone="50″ _i="2″ _address="6.0.2.0.2″][/cwp_et_pb_layout_slide_item_standard][cwp_et_pb_layout_slide_item_standard admin_title="battleofbooks" slide_layout="9368″ use_image="off" icon_font_size_tablet="14px" icon_font_size_phone="14px" content_width_tablet="50%" content_width_phone="50%" _builder_version="3.0.92″ text_font="||||||||" link_font="||||||||" ul_font="||||||||" ol_font="||||||||" quote_font="||||||||" header_font="||||||||" header_2_font="||||||||" header_3_font="||||||||" header_4_font="||||||||" header_5_font="||||||||" header_6_font="||||||||" button_one_icon_placement="right" button_one_on_hover="on" button_two_icon_placement="right" button_two_on_hover="on" text_font_size_tablet="51″ text_font_size_phone="51″ text_letter_spacing_tablet="50″ text_letter_spacing_phone="50″ text_line_height_tablet="2″ text_line_height_phone="2″ link_font_size_tablet="51″ link_font_size_phone="51″ link_letter_spacing_tablet="50″ link_letter_spacing_phone="50″ link_line_height_tablet="2″ link_line_height_phone="2″ ul_font_size_tablet="51″ ul_font_size_phone="51″ ul_letter_spacing_tablet="50″ ul_letter_spacing_phone="50″ ul_line_height_tablet="2″ ul_line_height_phone="2″ ol_font_size_tablet="51″ ol_font_size_phone="51″ ol_letter_spacing_tablet="50″ ol_letter_spacing_phone="50″ ol_line_height_tablet="2″ ol_line_height_phone="2″ quote_font_size_tablet="51″ quote_font_size_phone="51″ quote_letter_spacing_tablet="50″ quote_letter_spacing_phone="50″ quote_line_height_tablet="2″ quote_line_height_phone="2″ header_font_size_tablet="51″ header_font_size_phone="51″ header_letter_spacing_tablet="50″ header_letter_spacing_phone="50″ header_line_height_tablet="2″ header_line_height_phone="2″ header_2_font_size_tablet="51″ header_2_font_size_phone="51″ header_2_letter_spacing_tablet="50″ header_2_letter_spacing_phone="50″ header_2_line_height_tablet="2″ header_2_line_height_phone="2″ header_3_font_size_tablet="51″ header_3_font_size_phone="51″ header_3_letter_spacing_tablet="50″ header_3_letter_spacing_phone="50″ header_3_line_height_tablet="2″ header_3_line_height_phone="2″ header_4_font_size_tablet="51″ header_4_font_size_phone="51″ header_4_letter_spacing_tablet="50″ header_4_letter_spacing_phone="50″ header_4_line_height_tablet="2″ header_4_line_height_phone="2″ header_5_font_size_tablet="51″ header_5_font_size_phone="51″ header_5_letter_spacing_tablet="50″ header_5_letter_spacing_phone="50″ header_5_line_height_tablet="2″ header_5_line_height_phone="2″ header_6_font_size_tablet="51″ header_6_font_size_phone="51″ header_6_letter_spacing_tablet="50″ header_6_letter_spacing_phone="50″ header_6_line_height_tablet="2″ header_6_line_height_phone="2″ button_one_text_size_tablet="51″ button_one_text_size_phone="51″ button_one_letter_spacing_tablet="50″ button_one_letter_spacing_phone="50″ button_two_text_size_tablet="51″ button_two_text_size_phone="51″ button_two_letter_spacing_tablet="50″ button_two_letter_spacing_phone="50″ _i="3″ _address="6.0.2.0.3″][/cwp_et_pb_layout_slide_item_standard][cwp_et_pb_layout_slide_item_standard admin_title="websiteissue" slide_layout="13687″ use_image="off" icon_font_size_tablet="14px" icon_font_size_phone="14px" content_width_tablet="50%" content_width_phone="50%" _builder_version="3.0.92″ text_font="||||||||" link_font="||||||||" ul_font="||||||||" ol_font="||||||||" quote_font="||||||||" header_font="||||||||" header_2_font="||||||||" header_3_font="||||||||" header_4_font="||||||||" header_5_font="||||||||" header_6_font="||||||||" button_one_icon_placement="right" button_one_on_hover="on" button_two_icon_placement="right" button_two_on_hover="on" text_font_size_tablet="51″ text_font_size_phone="51″ text_letter_spacing_tablet="50″ text_letter_spacing_phone="50″ text_line_height_tablet="2″ text_line_height_phone="2″ link_font_size_tablet="51″ link_font_size_phone="51″ link_letter_spacing_tablet="50″ link_letter_spacing_phone="50″ link_line_height_tablet="2″ link_line_height_phone="2″ ul_font_size_tablet="51″ ul_font_size_phone="51″ ul_letter_spacing_tablet="50″ ul_letter_spacing_phone="50″ ul_line_height_tablet="2″ ul_line_height_phone="2″ ol_font_size_tablet="51″ ol_font_size_phone="51″ ol_letter_spacing_tablet="50″ ol_letter_spacing_phone="50″ ol_line_height_tablet="2″ ol_line_height_phone="2″ quote_font_size_tablet="51″ quote_font_size_phone="51″ quote_letter_spacing_tablet="50″ quote_letter_spacing_phone="50″ quote_line_height_tablet="2″ quote_line_height_phone="2″ header_font_size_tablet="51″ header_font_size_phone="51″ header_letter_spacing_tablet="50″ header_letter_spacing_phone="50″ header_line_height_tablet="2″ header_line_height_phone="2″ header_2_font_size_tablet="51″ header_2_font_size_phone="51″ header_2_letter_spacing_tablet="50″ header_2_letter_spacing_phone="50″ header_2_line_height_tablet="2″ header_2_line_height_phone="2″ header_3_font_size_tablet="51″ header_3_font_size_phone="51″ header_3_letter_spacing_tablet="50″ header_3_letter_spacing_phone="50″ header_3_line_height_tablet="2″ header_3_line_height_phone="2″ header_4_font_size_tablet="51″ header_4_font_size_phone="51″ header_4_letter_spacing_tablet="50″ header_4_letter_spacing_phone="50″ header_4_line_height_tablet="2″ header_4_line_height_phone="2″ header_5_font_size_tablet="51″ header_5_font_size_phone="51″ header_5_letter_spacing_tablet="50″ header_5_letter_spacing_phone="50″ header_5_line_height_tablet="2″ header_5_line_height_phone="2″ header_6_font_size_tablet="51″ header_6_font_size_phone="51″ header_6_letter_spacing_tablet="50″ header_6_letter_spacing_phone="50″ header_6_line_height_tablet="2″ header_6_line_height_phone="2″ button_one_text_size_tablet="51″ button_one_text_size_phone="51″ button_one_letter_spacing_tablet="50″ button_one_letter_spacing_phone="50″ button_two_text_size_tablet="51″ button_two_text_size_phone="51″ button_two_letter_spacing_tablet="50″ button_two_letter_spacing_phone="50″ _i="4″ _address="6.0.2.0.4″][/cwp_et_pb_layout_slide_item_standard][cwp_et_pb_layout_slide_item_standard admin_title="other" slide_layout="13706″ use_image="off" icon_font_size_tablet="14px" icon_font_size_phone="14px" content_width_tablet="50%" content_width_phone="50%" _builder_version="3.0.92″ text_font="||||||||" link_font="||||||||" ul_font="||||||||" ol_font="||||||||" quote_font="||||||||" header_font="||||||||" header_2_font="||||||||" header_3_font="||||||||" header_4_font="||||||||" header_5_font="||||||||" header_6_font="||||||||" button_one_icon_placement="right" button_one_on_hover="on" button_two_icon_placement="right" button_two_on_hover="on" text_font_size_tablet="51″ text_font_size_phone="51″ text_letter_spacing_tablet="50″ text_letter_spacing_phone="50″ text_line_height_tablet="2″ text_line_height_phone="2″ link_font_size_tablet="51″ link_font_size_phone="51″ link_letter_spacing_tablet="50″ link_letter_spacing_phone="50″ link_line_height_tablet="2″ link_line_height_phone="2″ ul_font_size_tablet="51″ ul_font_size_phone="51″ ul_letter_spacing_tablet="50″ ul_letter_spacing_phone="50″ ul_line_height_tablet="2″ ul_line_height_phone="2″ ol_font_size_tablet="51″ ol_font_size_phone="51″ ol_letter_spacing_tablet="50″ ol_letter_spacing_phone="50″ ol_line_height_tablet="2″ ol_line_height_phone="2″ quote_font_size_tablet="51″ quote_font_size_phone="51″ quote_letter_spacing_tablet="50″ quote_letter_spacing_phone="50″ quote_line_height_tablet="2″ quote_line_height_phone="2″ header_font_size_tablet="51″ header_font_size_phone="51″ header_letter_spacing_tablet="50″ header_letter_spacing_phone="50″ header_line_height_tablet="2″ header_line_height_phone="2″ header_2_font_size_tablet="51″ header_2_font_size_phone="51″ header_2_letter_spacing_tablet="50″ header_2_letter_spacing_phone="50″ header_2_line_height_tablet="2″ header_2_line_height_phone="2″ header_3_font_size_tablet="51″ header_3_font_size_phone="51″ header_3_letter_spacing_tablet="50″ header_3_letter_spacing_phone="50″ header_3_line_height_tablet="2″ header_3_line_height_phone="2″ header_4_font_size_tablet="51″ header_4_font_size_phone="51″ header_4_letter_spacing_tablet="50″ header_4_letter_spacing_phone="50″ header_4_line_height_tablet="2″ header_4_line_height_phone="2″ header_5_font_size_tablet="51″ header_5_font_size_phone="51″ header_5_letter_spacing_tablet="50″ header_5_letter_spacing_phone="50″ header_5_line_height_tablet="2″ header_5_line_height_phone="2″ header_6_font_size_tablet="51″ header_6_font_size_phone="51″ header_6_letter_spacing_tablet="50″ header_6_letter_spacing_phone="50″ header_6_line_height_tablet="2″ header_6_line_height_phone="2″ button_one_text_size_tablet="51″ button_one_text_size_phone="51″ button_one_letter_spacing_tablet="50″ button_one_letter_spacing_phone="50″ button_two_text_size_tablet="51″ button_two_text_size_phone="51″ button_two_letter_spacing_tablet="50″ button_two_letter_spacing_phone="50″ _i="5″ _address="6.0.2.0.5″][/cwp_et_pb_layout_slide_item_standard][/cwp_et_pb_layout_slider_standard]