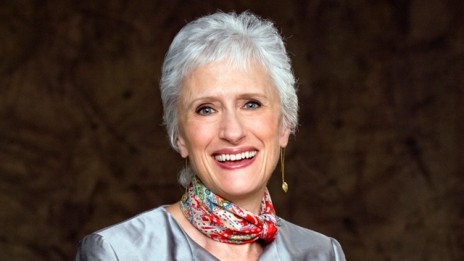 November 5, 2013
City Opera House
With Guest Host Nancy Baker
Listen:
[audio:https://nationalwritersseries.org/wp-content/audio/nws_saraparetsky.mp3]
Before there was Lisbeth Salander or Stephanie Plum, there was V.I. Warshawski.
Sara Paretsky has been credited with transforming the mystery genre through the creation of her female private eye V.I. Warshawski. She introduced the smart and gritty investigator in 1982 in her novel Indemnity Only.  This was followed by 15 more bestselling Warshawski novels. Kathleen Turner played V.I Warshawski in the movie of that name and her work appears in the documentary Women of Mystery.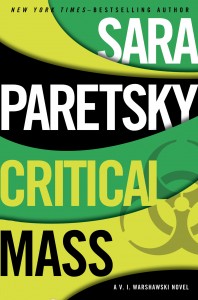 V.I. returns in Paretsky's latest novel Critical Mass, where she uncovers secrets buried in the rubble of World War II. A particle physicist, V.I.'s beloved friend Lotty Herschel, and meth labs of rural Illinois all come together to form a Critical Mass, a story of crime, intrigue, and passion. In 2007 her memoir Writing in an Age of Silence made the New York Times bestseller list and was a National Book Critics Award finalist. In addition, Paretsky has written two highly acclaimed stand alone novels, Ghost Country, and Bleeding Kansas. She has also published a collection of her short stories and edited four anthologies.
About Sara Paretsky
Paretsky is also an advocate for those on society's margins and she chaired the first Commission on the Status of Women at the University of Kansas. She worked as a community organizer on Chicago's South Side during the race riots of 1966 and served with then senator Obama on the board of Threshold, which serves Chicago's mentally ill homeless. She has also mentored teens in Chicago's most troubled schools. Like her fictional detective Paretsky lives and dies with the Cubs, runs Chicago's lakefront with her golden retriever, and loves to sing, taking part in community musicals. She lives on Chicago's south side with her husband, a member of the University of Chicago's Fermi Institute.
About Guest Host Nancy Baker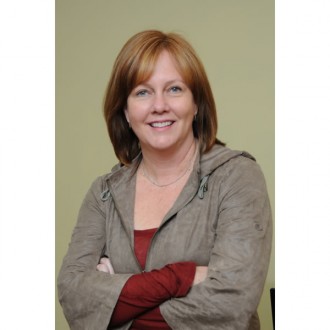 Nancy Baker is a National Writers Series board member and currently serves as Program Director of Evanston Scholars in Evanston, Illinois, where she has seven years of college-readiness programming, college counseling, and mentoring experience targeting first- generation/underserved/multi-cultural students.
Nancy has a broad scope of professional experience, including eight years as a high school English instructor in the Chicago area, and an additional twelve years as a marketing professional. She has served as Corporate Communications Editor for KPMG, Manufacturing Tax Division Marketing Manager for Arthur Andersen's world headquarters, Ethnic Promotions Manager for Kraft Foods, and Promotions Director and founding team member/co-owner of Boca Burger, Inc. Nancy holds business and humanities undergraduate degrees from Michigan State University and a Masters in English Curriculum and Instruction from Loyola University, Chicago. She has served Board member of the Forrest E. Powell Foundation and the Tibet Girls School. She is also the former Volunteer Coordinator and Director of Communications for the Traverse City Film Festival, where she served for eight years.
A lover of all things literary and a super book geek in general, she resides in Evanston, Illinois and Elk Rapids, Michigan with her wonderful husband, two fabulous children, and two crazy Australian cattle dogs.