PRESENTED BY THE INTERNATIONAL AFFAIRS FORUM AND NATIONAL WRITERS SERIES ….
Hold onto your seats for this rare opportunity to sit down with Richard Clarke, advisor to four presidents over three decades, and one of the few people to warn about Osama bin Laden's impending attack.
"Fiction can often tell the truth better than non-fiction. And there is a lot of truth that needs to be told." – Richard A. Clarke
Data breaches, hackers, whistleblowers, and fake news—all of these cast a shadow of uncertainty over national security.
Clarke reflects on the mass suspicion that blinds us to legitimate warnings in his book, Warnings: Finding Cassandras to Stop Catastrophes, co-authored with R.P. Eddy. He asserts that truth-tellers, who forecasted disasters of all kinds, were too often doubted or dismissed.
Clarke has worked as a cybersecurity expert for the White House, the Pentagon, the Intelligence community, and the State Department. A vocal advocate of cybersecurity, he served as Special Advisor on Cyber Security to the White House under both Bush administrations and the Clinton administration. Under Obama, he served on the five-person President's Review Group on Intelligence and Technology in the aftermath of the Edward Snowden revelations.
"Dangerous. Complex. Immediate. A fair description of today's world." ~ General Michael Hayden, a retired four-star general, and former director of the CIA and the NSA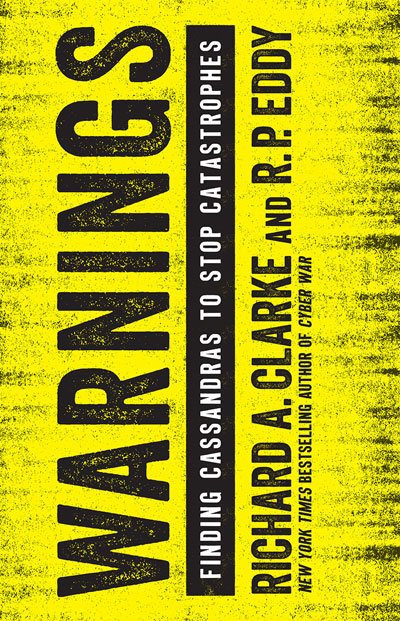 ABOUT OUR GUEST HOST Jack Segal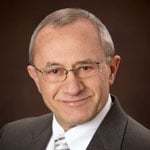 Jack and his wife, Karen Puschel, co-chair Traverse City's International Affairs Forum and both worked Richard Clarke at the State Department. Jack teaches students of all ages in Traverse City and at Ferris State, and teaches an online graduate course at Norwich University and Rhein-Waal University in Germany. He formerly served in senior civilian positions at NATO, the White House and the State Department.
Jack has lived and worked in Afghanistan, the Soviet Union, Russia, Ukraine, Israel/Palestine, Greece and Botswana, and served on the National Security Council in the White House. Long ago, he served in the US Army in Vietnam and Germany.