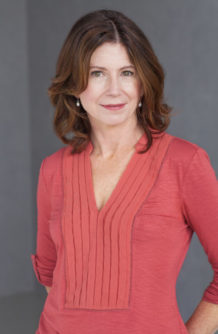 Wednesday, October 14, 2015
City Opera House, Traverse City
Guest Host Benjamin Busch

Paula McLain, international bestselling author of The Paris Wife, is returning to the National Writers Series on October 14, 2015, for an up-close and personal conversation about her stunning new book, Circling the Sun.
McLain's new, heartbreaking love story is scheduled for release the week of July 28th. The novel is set against the romantic backdrop of colonial Kenya in the 1920s.  Like The Paris Wife, the story centers around a captivating love triangle—this one between daring aviator Beryl Markham, the first woman to fly across the Atlantic in 1936; safari hunter Denys Finch Hatton; and Karen Blixen, author of the classic memoir Out of Africa.
Early reviews of the novel promise a gripping piece of historical fiction as enthralling as The Paris Wife.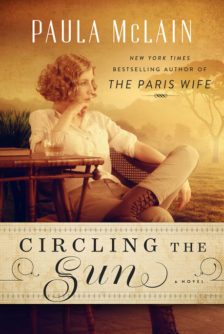 With 1.5 million copies sold and more than one year on the New York Times bestseller list, McLain's The Paris Wife made McLain, a one-time cocktail waitress and pizza-delivery girl, into one of literature's brightest stars in 2011.
The Paris Wife poignantly portrayed the marriage between Ernest Hemingway and Hadley Richardson in post-war Paris during the Jazz Age of the 1920s. McLain imagined the answer to a fascinating question: What was it like being married to Hemingway, an author famed for his lifestyle of nonstop adventure, near-death experiences, heavy drinking and hobnobbing with the literary elite?
Join Paula McLain on October 14 for a lively and engrossing discussion on the stage of the Traverse City Opera House. Doors open at 6 pm.
ABOUT GUEST HOST BENJAMIN BUSCH
Benjamin Busch's searing newest memoir, Dust to Dust, reflects a complicated relationship between destruction and creation. In themed chapters such as "Water," "Metal," "Bone," and "Blood," Ben reflects on his rural upbringing, his combat training, his relationship with his father—acclaimed novelist Frederick Busch—and, most poignantly, his own mortality, his family and the natural world. Others have compared Dust to Dust to Annie Dillard's Tinker at Pilgrim Creek, and former NWS guests Mary Karr and Karl Marlantes have both raved about the memoir.
"It's impossible to read any part of this book and not be moved," wrote The New York Journal of Books, imploring readers not to miss it. And we believe you'll agree that this evening will move you to think in new ways about the world around you.