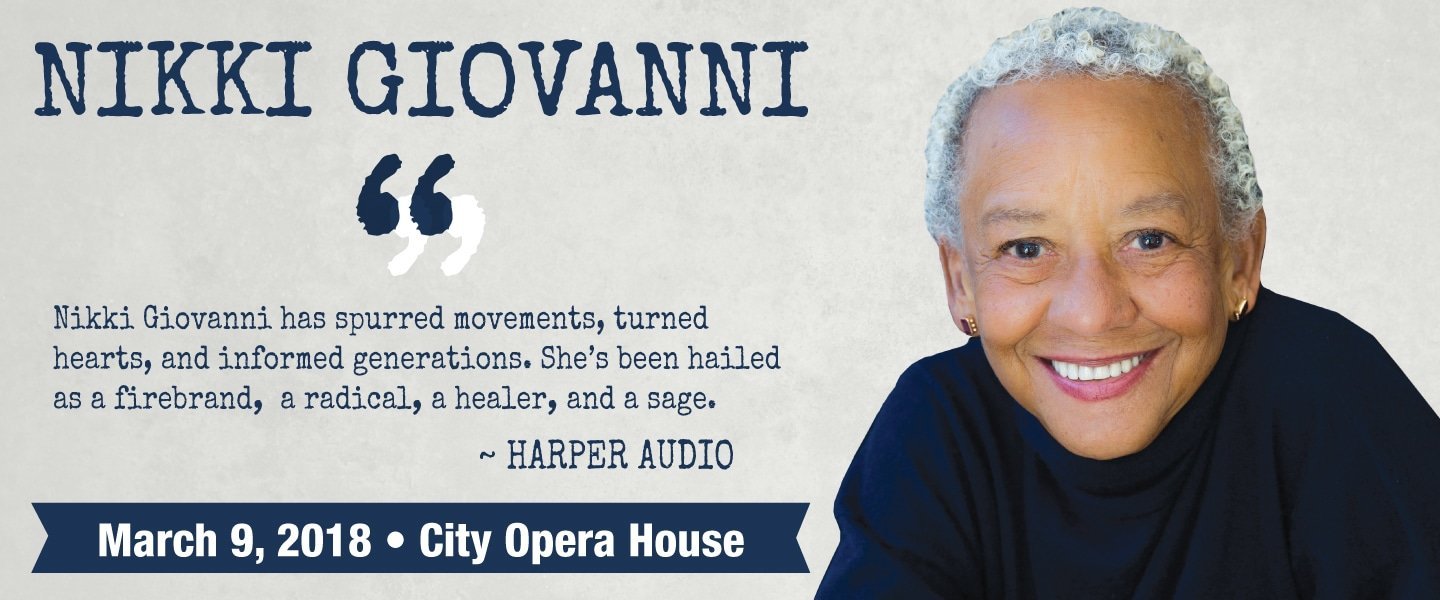 Nikki Giovanni is a poet, activist, mother, and professor. Her fiery voice has informed our national consciousness, while her spiritual gifts as healer and sage have charmed our hearts. She's returning to NWS to talk about her newest book, A Good Cry—a rumination of her childhood and the joy and peril of aging.
Reflections of a Living Legend
Nikki Giovanni is a poet and activist, a professor and a mother, an icon and an Oprah "Living Legend." Her frequently anthologized poetry has informed generations with its expressions of racial pride and respect for family. Her early exposure to the power of spoken language has influenced Giovanni's career as a poet, particularly in her propensity towards an informal style which makes her work accessible to adults and children alike. "I come from a long line of storytellers," Giovanni has said, attributing her appreciation for her African-American heritage to her outspoken grandmother. Giovanni returns to NWS to discuss her latest poetry and essay collection, A Good Cry: What We Learn from Tears and Laughter. In what's considered some of her most intimate writing, she recalls the violence that characterized her parents' marriage and how she came to live with the grandparents whom she credits with saving her life. She also reveals the joys and perils of aging and pays tribute to the poets, thinkers, and students who hold court inside her mind and heart—including her good friend Maya Angelou. In addition to collections such as Re: Creation (1970), Love Poems (1997), and The Collected Poems of Nikki Giovanni (2003), Giovanni has published several works of nonfiction, children's literature and recordings. She is the author of 27 books including her new collection, Chasing Utopia: The Hybrid, her first in four years. She has also received nearly 100 accolades, including a Grammy nomination for The Nikki Giovanni Poetry Collection, and 19 honorary degrees. She is a University Distinguished Professor at Virginia Tech, where she has taught since 1987.
Paulette and Grant Parsons
Mike and Claudia Delp
ABOUT OUR GUEST HOST Fleda Brown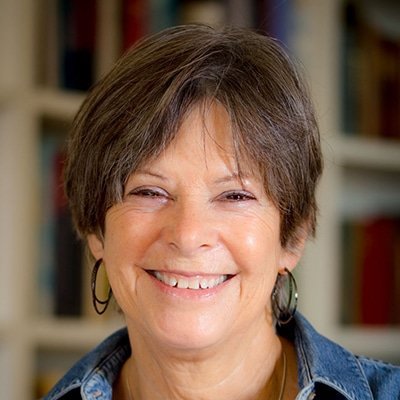 Fleda Brown is a poet, author, teacher, and essayist. Her work includes this year's The Woods are On Fire: New & Selected Poems, her memoir, Driving with Dvorak, and My Wobbly Bicycle: Meditations on Cancer and the Creative Life, a real-time account of her cancer diagnosis.