Wednesday, October 8, 2014
With guest host Jenie Altruda at the City Opera House in Traverse City
Listen:
[audio:https://nationalwritersseries.org/wp-content/audio/NWS_NancyHoran_1030_1031.mp3]

ONE BOOK, ONE CITY: NWS and TC Reads partner to present a blockbuster night with one of America's favorite book club authors

The National Writers Series and bestselling author Nancy Horan kick off a partnership with Traverse City Reads, a "One Book, One Community" literacy initiative. They have joined forces to present the 13th Annual Community Book Read.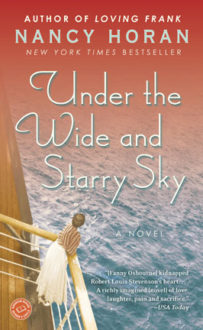 About Nancy Horan
Nancy Horan is the author of the blockbuster 2007 bestseller and book club favorite Loving Frank, which chronicles a little-known chapter in the life of legendary American architect Frank Lloyd Wright, and his client, Mamah Borthwick Cheney. Translated into sixteen languages, Loving Frank won the 2009 James Fenimore Cooper Prize for Best Historical Fiction, awarded by the Society of American Historians.
In her much-anticipated second novel Under the Wide and Starry Sky, Horan beautifully depicts the improbable love story of Scottish writer Robert Louis Stevenson and his tempestuous American wife, Fanny.
At the age of thirty-five, Fanny Van de Grift Osbourne has left her philandering husband in San Francisco to set sail for Belgium—with her three children and nanny in tow—to study art. Not long after her arrival, however, tragedy strikes, and Fanny and her children repair to a quiet artists' colony in France where she can recuperate. Emerging from a deep sorrow, she meets a lively Scot, Robert Louis Stevenson, ten years her junior, who falls instantly in love with the earthy, independent, and opinionated "belle Americaine." As she did in her best-selling first novel, Loving Frank, Horan once more mines the true story of a famous man and equally remarkable, woman of history.
Horan was a teacher and journalist before turning to fiction writing. She lived for 25 years in Oak Park, Illinois, a suburb of Chicago, where she raised her two sons. She now lives with her husband on an island in Puget Sound.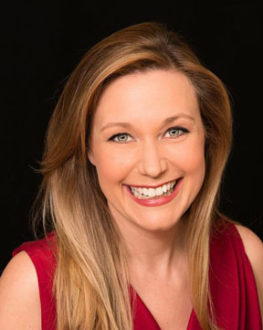 About Guest Host Jenie Altruda
Jenie Altruda is the Vice President of Communications and Engagement for the world-renowned Interlochen Center for the Arts. She is also co-founder of Speech Craft, a consulting company that provides public presentation and communications training for corporate executives.
A lifelong champion of the arts, Jenie has served on the boards of directors for the University of Michigan Museum of Art in Ann Arbor, Michigan and North Coast Repertory Theatre, in Solana Beach, California. Altruda lives in Traverse City, with her husband and their two young boys.