NOVEMBER 17, 2019 – 7PM ● CITY OPERA HOUSE
Meet Mitch Albom:
#1 New York Times bestselling author Mitch Albom returns to nonfiction to celebrate Chika, a Haitian orphan whose short life forever changed his heart. Chika Jeune was born three days before the earthquake that decimated Haiti in 2010. When her mother died giving birth to a baby brother, Chika was brought to the Have Faith Haiti Orphanage operated by Albom in Port Au Prince. 
As a self-assured three-year-old, Chika delighted the other kids and teachers, but at age five, she became critically ill.  Mitch and his wife, Janine, brought Chika home to Detroit for medical help, but were unable to save Chika from an inoperable brain tumor. Yet she taught them that a relationship built on love, no matter what blows it takes, can never be lost. Told in hindsight, this is Albom at his most poignant and vulnerable. 
MITCH ALBOM is an internationally renowned and best-selling author, journalist, screenwriter, playwright, radio and television broadcaster and musician. His books have collectively sold more than 39 million copies worldwide; have been published in forty-nine territories and in forty-five languages around the world; and have been made into Emmy Award-winning and critically-acclaimed television movies.
ABOUT OUR GUEST HOST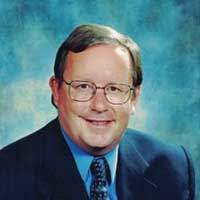 Nick Edson is a retired Hall of Fame columnist, sports editor and reporter at the Traverse City Record-Eagle, winning more than 30 awards. He also worked 15 years as editor of Country Lines Magazine for Cherryland Electric Cooperative. Over the decades, Edson has served many charities, including the Traverse City Rotary Club, the Grand Traverse Bay YMCA, Arts for All of Northern Michigan, Communities in Schools and Big Brothers/Big Sisters. He lives in Traverse City with his wife, Lois.
Click to Visit Grantor Site
Click to Visit Grantor Site
Click to Visit Sponsor Site
Click to Visit Sponsor Site
Click to Visit Sponsor Site
Media & Supporting Sponsors
Click to Visit Grantor Site
Click to Visit Sponsor Site