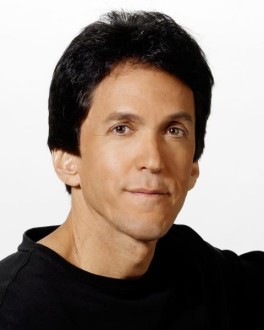 A partnership of the National Writers Series and the National Cherry Festival
July 2, 2013
City Opera House, Traverse City
---
Award-winning author Mitch Albom's latest book, The First Phone Call from Heaven, will hit bookshelves in November but local fans will get a sneak peak….On July 2, The National Writers Series and The National Cherry Festival will welcome Albom back to Traverse City where he will appear on the stage of the City Opera House.
One of the country's most popular authors, Albom's forthcoming novel is an allegory of the power of belief. It tells the story of a small town on Lake Michigan that gets worldwide attention when its citizens start receiving phone calls from the afterlife. Is it a hoax? Who believes and who doesn't? Albom said in a statement that the new novel "is maybe my favorite story yet, a tale of belief, love and mystery." It is the first in a three-book deal he has with Harper, an imprint of HarperCollins Publishers.
His most recent book, The Time Keeper is a compelling fable about the first man on earth to count the hours. The man who became Father Time. The inventor of the world's first clock is punished for trying to measure God's greatest gift. He is banished to a cave for centuries and forced to listen to the voices of all who come after him seeking more days, more years.
Eventually, with his soul nearly broken, Father Time is granted his freedom, along with a magical hourglass and a mission: a chance to redeem himself by teaching two earthly people the true meaning of time. He returns to our world-now dominated by the hour-counting he so innocently began-and commences a journey with two unlikely partners: one a teenage girl who is about to give up on life, the other a wealthy old businessman who wants to live forever. To save himself, he must save them both. And stop the world to do so.
Told in Albom's signature spare, evocative prose, this remarkably original tale will inspire readers everywhere to reconsider their own notions of time, how they spend it and how precious it truly is.
Albom, 55, is an internationally renowned and best-selling author, journalist, screenwriter, playwright, radio and television broadcaster and musician. His books have collectively sold over 33 million copies worldwide; have been published in forty-one territories and in forty-two languages around the world; and have been made into Emmy Award-winning and critically-acclaimed television movies.
Albom began his writing career in his 20s when he volunteered to work at a newspaper. Albom eventually went back to school to earn his Masters degree from Columbia University's Graduate School of Journalism, followed by an MBA from Columbia University's Graduate School of Business. He made his mark in New York as a freelance sports journalist for publications like Sports Illustrated, GEO, and The Philadelphia Inquirer. His first full time newspaper job was as a feature writer and eventual sports columnist for The Fort Lauderdale News and Sun Sentinel in Florida.
Albom became a household name in Michigan from his days as a sports journalist in Detroit. He is known as one of the best-known media figures in that city's history, working in newspapers, radio and television. He currently hosts a daily talk show on WJR radio (airs Monday through Friday, 5-7 p.m. EST) and appears regularly on ESPN Sports Reporters and SportsCenter.
In 1995 a re-encounter with Morrie Schwartz, a former college professor who was dying of ALS, or Lou Gehrig's disease, would change the trajectory of Albom's life.
His regular meetings with Morrie would lead him to write the runaway best-seller, Tuesdays with Morrie, which is the chronicle of Albom's time spent with his beloved professor. It spent four years on the New York Times best-seller list and is now the most successful memoir ever published. His first novel, The Five People You Meet in Heaven, is the most successful US hardcover first adult novel ever. For One More Day debuted at No.1 on the New York Times best-seller list and spent nine months on the list.
In October 2006, For One More Day was the first book chosen by Starbucks in the newly launched Book Break Program, which also helped fight illiteracy by donating one dollar from every book sold to Jumpstart.
His most recent, Have a Little Faith, was released in September 2009 and selected by Oprah.com as the best nonfiction book of 2009.
Albom is also a humanitarian and has founded seven charities, many in the metropolitan Detroit area. In 2010, Albom was named the recipient of the Red Smith Award for lifetime achievement by the Associated Press Sports Editors. He lives with his wife, Janine, in Detroit.