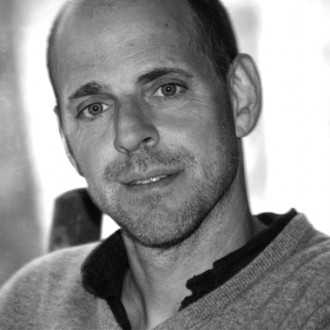 Michael Paterniti with Guest Host Doug Stanton
Friday, September 27, 2013
City Opera House, Traverse City
Listen:
[audio:https://nationalwritersseries.org/wp-content/audio/nws_michaelpaterniti.mp3]
---
Mystery and memoir, travelogue and history, truth and storytelling…
It all began with a piece of cheese. In the summer of 2000 Michael Paterniti found himself in a cramped limestone chamber tucked into a hillside cave, listening to a larger-than-life Spanish cheese maker named Ambrosio Molinos de las Heras weave a tale about this special piece of cheese. Ambrosio's cheese, reputed to be the finest in the world, was said to hold mystical qualities. By the time Paterniti left the room that night he was hooked. He relocated his family to the village so that he could chase the truth about this cheese and ultimately he discovered so much more.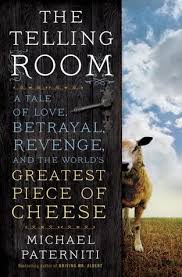 What resulted is The Telling Room: A Tale of Love, Betrayal, Revenge, and the World's Greatest Piece of Cheese, a piece of literary nonfiction that is ultimately an exploration of happiness, friendship and betrayal.
Paterniti is an emerging American master whom critics have said is "at the top of his game." The New York Times bestselling author is also the author of Driving Mr. Albert: A Trip Across America with Einstein's Brain. He is a former executive of Outside and his work has appeared in Rolling Stone, The New York Times Magazine, Details, and Esquire, where he is writer-at-large. He is also the co-founder of The Telling Room, a nonprofit writing center for children in Portland, Maine. It is dedicated to the idea that children and young adults are natural storytellers. Paterniti lives in Portland, Maine with his wife and their three children.
Honors and Recognitions
1998 Winner National Magazine Award for Driving Mr. Albert
Eight-time National Magazine Award nominee
Recipient of an NEA grant
Recipient of two MacDowell fellowships
Books by Michael Paterniti
The Telling Room
Driving Mr. Albert
About Guest Host Doug Stanton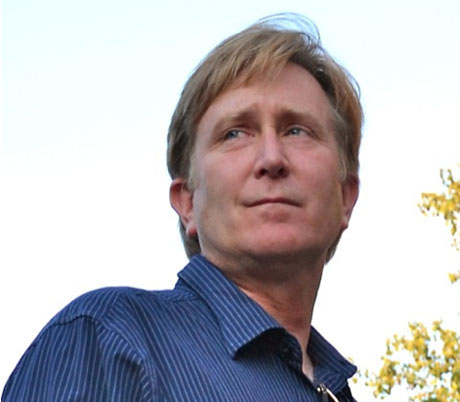 Doug Stanton is the author of the New York Times bestsellersIn Harm's Way and Horse Soldiers. His writing has appeared in Esquire, The New York Times, Time, the Washington Post, and other national publications where he has been a contributing editor. In Harm's Way spent more than six months on the New York Times bestseller list. Horse Soldiers was featured on the front page of the Sunday New York Times Book Review, which compared the book to Stephen Ambrose's Band Of Brothers. Stanton's recent book Horse Soldiers spent over three months on the New York Times bestseller list, reaching #2. Horse Soldiers was also a bestseller on lists in USA Today, Wall Street Journal, Los Angeles Times, Chicago Tribune, Entertainment Weekly Publisher's Weekly, and IndieBound.  Stanton has appeared multiple times on the Today Show, Morning Joe, and other major TV and radio outlets to talk about his work.
Horse Soldiers was named a 2009 "Notable Book" by the New York Times, and it was chosen as a "Best Book Of 2009" by Publishers Weekly, Christian Science Monitor, Barnes & Noble, and Amazon.com. Stanton attended Interlochen Arts Academy, Hampshire College, and received an MFA from the Writers' Workshop at the University of Iowa. He lives in Michigan with his wife, Anne Stanton, and their children.