Sunday, October 20, 2016, 7 p.m.
City Opera House, Traverse City
Guest Host: Doug Stanton
Margaret's newest novel is Hag-Seed, a novel revisitation of Shakespeare's play The Tempest, for the Hogarth Shakespeare Project, and Angel Catbird – with a cat-bird superhero – a graphic novel with co-creator Johnnie Christmas (Dark Horse).
Her latest book of short stories is Stone Mattress: Nine Tales (2014).  HBO is adapting her MaddAddam trilogy – the Giller and Booker prize-nominated Oryx and Crake (2003), The Year of the Flood (2009), and MaddAddam (2013).  The Door is her latest volume of poetry (2007).  Her most recent non-fiction books are Payback: Debt and the Shadow Side of Wealth (2008) and In Other Worlds: SF and the Human Imagination (2011).  Her novels include The Blind Assassin, winner of the Booker Prize; Alias Grace, which won the Giller Prize in Canada and the Premio Mondello in Italy; and The Robber Bride, Cat's Eye, and The Penelopiad. The Heart Goes Last, was published in September 2015.
Margaret Atwood lives in Toronto with writer Graeme Gibson.
ABOUT GUEST HOST DOUG STANTON
Doug Stanton is a co-founder of the National Writers Series and the author of the New York Times bestsellers In Harm's Way and Horse Soldiers, which have been optioned by film producers Mark Gordon and Jerry Bruckheimer. His writing has appeared in Esquire, Men's Journal, Outside, the New York Times, TIME, Newsweek, theWashington Post, and other national publications where he has been a contributing editor.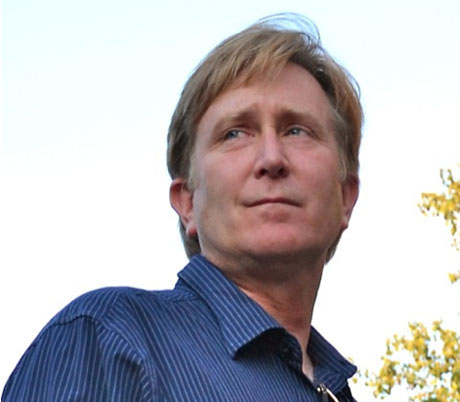 Stanton is author of New York Times best-sellers In Harms Way and Horse Soldiers. He has traveled extensively as a contributing editor for Esquire, Men's Journal and Outside magazines, appeared on The Today Show, Morning Joe, CNN, FOX, Imus and other national media. He is also a co-founder of the Traverse City Film Festival and National Writers Series.