Wednesday, October 7, 2015
A BENEFIT EVENT FOR THE HISTORY CENTER
Kirkbride Hall, Village at Grand Traverse Commons, Traverse City
With Guest Host Ron Jolly

Traverse City wr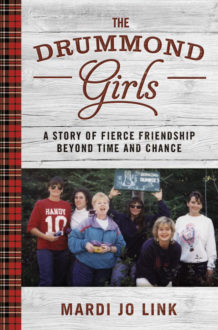 iter Mardi Link swims into the depths of friendship in her newest book, The Drummond Girls. This poignant memoir tells the story of eight women who met in 1991 at Peegeo's restaurant near Traverse City. They decide to celebrate a friend's engagement with a trip to Drummond Island, a remote chunk of rugged shoreline, wilderness, dirt roads, and dive bars. So begins two decades of annual trips to Drummond Island, where they hang onto a slice of
their youthful wildness, despite obligations of marriage, motherhood and jobs. Now their oldest friend, Beverly, is 65 and her memory is beginning to fade, so the friends set out to help her remember all the campfires, all the stories and all their shared secrets.
BookPage says, "So pick up this book: You'll laugh, you'll cry you'll ponder … the fierce friendships at the heart of this remarkable story."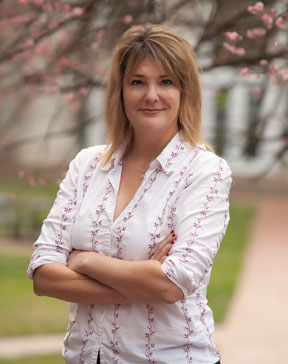 Link spoke at the National Writers Series in 2013 after the publication of Bootstrapper, a memoir of her post-divorce life in Traverse City. The book has been optioned for a movie. Link also has written several popular, northern Michigan-based true crime books: Isadore's Secret, When Evil Came to Good Hart and Wicked Takes the Witness Stand.

ABOUT GUEST HOST RON JOLLY
Link will be talking with guest interviewer Ron Jolly, host of a daily radio show on WTCM-AM and author of The Northern Michigan Almanac and Michigan's Upper Peninsula Almanac.