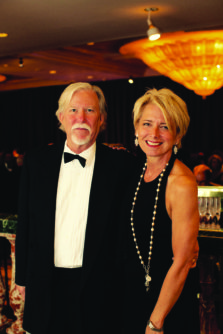 Cherry Festival Week!
Friday, July 8, 2016
Guest Host: Benjamin Busch
City Opera House, Traverse City
Sponsor: Cherry Capital Airport
Jim and Lynn Kouf have worked on many of Hollywood's most popular TV shows and films, including the hit NBC thriller drama Grimm, Money Monster, Rush Hour, Stake Out, Snow Dogs, Treasure Island, Kalifornia and Con Air.
The Koufs spoke with guest host Benjamin Busch about their four decades in Hollywood and showed clips of their current hit show, the NBC thriller "Grimm."
---
About Lynn and Jim Kouf
In 1985, Jim Kouf moved to the Disney lot where he began a partnership with Lynn Bigelow (now Lynn Kouf) to form Kouf/Bigelow Productions.
Kouf/Bigelow Productions produced Kalifornia for Propaganda starring Brad Pitt and Juliette Lewis, Silent Fall for Morgan Creek/Warner Brothers starring Richard Dreyfuss and Liv Tyler and directed by Bruce Beresford, and Conair for Touchstone staring Nicolas Cage, with Lynn as the executive producer.
Jim co-wrote Rush Hour starring Jackie Chan and Chris Tucker for New Line in 1998, Snow Dogs starring Cuba Gooding and James Coburn in 2002, and TAXI staring Queen Latifah and Jimmy Fallon in 2004.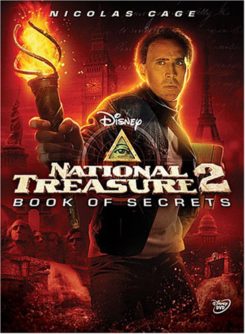 In 2004 his last Disney release was National Treasure starring Nicolas Cage, directed by Jon Turteltaub and produced by Jerry Bruckheimer. National Treasure 2, which is based on his characters, was released in 2007. Jim's resume spans decades of hits. Full list of Jim Kouf films
In 2011, Jim co-wrote and produced the pilot for Grimm in Portland, Oregon with his partner David Greenwalt.
In 2012, Lynn joined as executive producer. The couple is presently working on Grimm, the hit series for NBC, now in its successful Fifth Season.
Lynn has enjoyed a successful career producing both film and television. Lynn's impressive career can be found in this Full list of Lynn Kouf films.
---
Guest Host: Benjamin Busch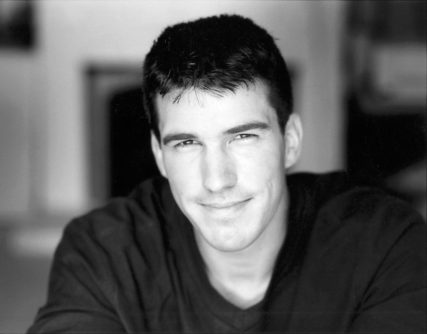 Guest host Benjamin Busch is a United States Marine Corps infantry officer, photographer, film director, and actor whose many roles have included Officer Anthony Colicchio on the HBO series The Wire. He is author of the critically acclaimed memoir, Dust to Dust. His writing has been featured in Harper's and has been twice nominated for the Pushcart Prize. He has also appeared as a guest commentator on NPR's All Things Considered. He lives on a farm in Reed City, Michigan, with his wife and two daughters.