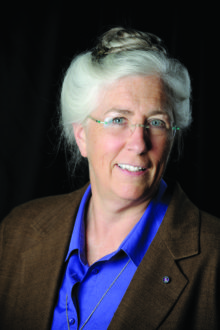 Wednesday, April 6, 2016
City Opera House, Traverse City
Guest Host-Cari Noga
Event Sponsored by the Grand Traverse Resort and Spa
---
Laurie R. King is the New York Times bestselling author of fourteen Mary Russell mysteries. With nearly 3 million copies in print, the crime-solving duo of Mary Russell and Sherlock Holmes is one of modern literature's most beloved teams. Laurie told an interviewer that Russell amuses her to no end. "I never seem to run out of ways for her to insult and get the better of Sherlock Holmes," she told an Elliott Book Bay blogger.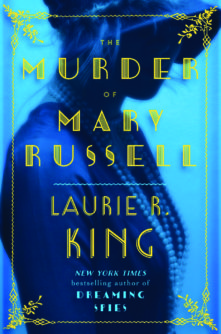 To keep the series fresh, King takes time off for other work, exploring ideas such as the roots of the Middle East conflict, feminism and early Christianity, and patriotism. "The trick, she told an Elliott Bay Book blogger, "is to convince people that The Other Books are good, too. These "Other Books" include five novels featuring Kate Martinelli; the Stuyvesant & Grey novels Touchstone and The Bones of Paris; and the acclaimed A Darker Place, Folly, Califia's Daughters (written under the pen name Leigh Richards), and Keeping Watch.
When her newest book opens, the shabby carpet of 221B Baker Street is drenched in blood—and no one knows the fate of Mary Russell. Is she really dead? To uncover the truth, a frantic Sherlock Holmes must push deep into the secrets of his housekeeper—to a time before she had assumed her disguise and buried her crimes away. There is death here, and murder, and trust betrayed.
 And nothing will ever be the same.
Is this the end of the series? Does this latest adventure end it all?
 Her fate may be the cleverest of all Laurie's devilishly clever novels.
"The great marvel of King's series is that she's managed to preserve the integrity of Holmes's character and yet somehow conjure up a woman astute, edgy, and compelling enough to be the partner of his mind as well as his heart." ~ The Washington Post Book World
---
Guest Host: Cari Noga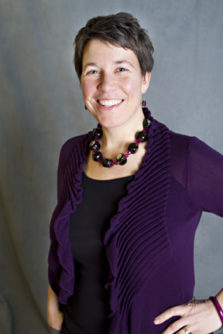 Cari Noga worked as a radio host and print reporter, covering everything from politics to pigs, before adding books to her award-winning repertoire: a Michigan bicycling guidebook and the novel, Sparrow Migrations.
Sparrow Migrations was a semifinalist in the 2011 Amazon Breakthrough Novel Contest (top 1 percent). Publishers Weekly described the manuscript as "brimming with humanity and grace."Sparrow's protagonist, Robby Palmer, a 12-year-old boy with autism, and his parents, Sam and Linda, embody many experiences Cari and her husband have had as parents to a son with autism.
Cari lives in Traverse City with her husband and their two children. In her spare time she enjoys writing haiku on Twitter.