Friday, November 4, 2016
City Opera House, Traverse City
Guest Host: Doug Stanton
Live music by Clark Miller
Friends of the National Writers Series kicked off the night with a special Happy Hour at Pepenero's new wine lounge: Ballaro. 

---
ABOUT KYLE MILLS
When Vince Flynn, the creator of the Mitch Rapp series, lost his long battle with prostate cancer in June 2013, there could be no better author to take up his torch than Kyle Mills.
Mills is not only a master of the thriller genre,  his own life shares a link with that of Flynn's protagonist. Mitch Rapp was inspired to join the CIA when his fiancée was killed in the bombing of Pan Am 103—the same bombing which, in reality, Kyle Mills' father investigated for the FBI.
Kyle Mills wrote The Survivor, the fifteenth Mitch Rapp novel, which as published last October and soared to #1 on the New York Times bestseller list.
"My goal with The Survivor," Mills wrote, shortly after the announcement that he would continue Flynn's work, "[was] to stick very closely to Vince's style and to try to capture Mitch exactly as he did."
It is clear that Mills did so successfully, and now he has penned another thrilling Mitch Rapp novel in which the hard-hitting hero returns, as quick-witted and ruthless as his fans remember him. His mission, this time: to plug the intel leak left by a rogue CIA operative, and to do so before Pakistani secret forces can grab these compromising data.
A #1 New York Times bestselling author, Kyle Mills has written seventeen books, including The Survivor, three installments in Robert Ludlum's Covert-One series, and his own Mark Beamon series of political thrillers. Mills and his wife live in Wyoming.
ABOUT GUEST HOST DOUG STANTON
Doug Stanton is a co-founder of the National Writers Series and the author of the New York Times bestsellers In Harm's Way and Horse Soldiers, which have been optioned by film producers Mark Gordon and Jerry Bruckheimer. His writing has appeared in Esquire, Men's Journal, Outside, the New York Times, TIME, Newsweek, theWashington Post, and other national publications where he has been a contributing editor.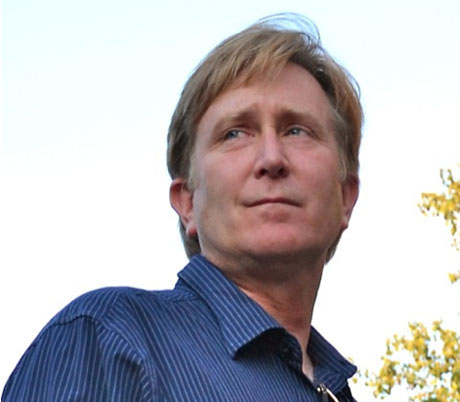 Stanton is author of New York Times best sellers In Harms Way and Horse Soldiers. He has traveled extensively as a contributing editor for Esquire, Men's Journal and Outside magazines, appeared on The Today Show, Morning Joe, CNN, FOX, Imus and other national media. He is also a co-founder of the Traverse City Film Festival and National Writers Series.