Author of Endzone: The Rise, Fall and Return of Michigan Football
Thursday, December 3, 2015
City Opera House, Traverse City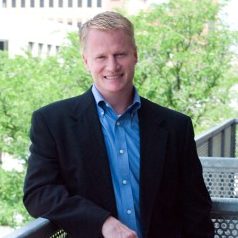 John U. Bacon's Endzone: The Rise, Fall and Return of Michigan Football is as close as you can get to the inside story of how a legendary football program was nearly spiked by bad decisions, but ultimately redeemed by the people who love it most.
Bacon takes you inside the boardrooms and locker rooms to illuminate how managing college football strictly as a business can ruin even a state's richest and most respected program in less than a decade—not to mention alienating its thousands of fans.
Bacon, who enjoyed unparalleled access to U-M's football program, turns Endzone into an inspiring story of revival that credits fans, players, students and alumni for rallying together to save the University of Michigan football program in the nick of time. By 2014, the stadium had failed to sell out for the first time, the season-ticket wait list had gone poof, and students voted with their feet—roughly half had stopped going to games.
The storied athletic program saved it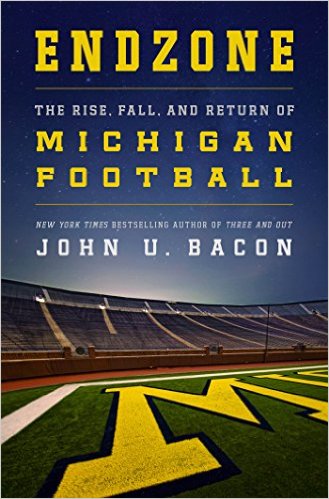 self with a new athletic director and a charismatic quarterback-turned-head-coach who turned down higher pay in the NFL and returned to his alma mater. Bacon's book gives you a fly-on-the-wall account of how on one summer night in northern Michigan's Leelanau County, Jim Harbaugh was recruited to take the University of Michigan coaching job.
Bacon has covered sports for the Ann Arbor News, the Detroit News, the New York Times and ESPN magazine. He has written and co-written eight books, six of which cover Michigan and college sports. A dynamic public speaker, he's given numerous talks revolving around leadership, creativity and diversity. With a history degree from U-M and a master's in education in 1994, he teaches at Northwestern's Medill School of Journalism and, yep, the University of Michigan.
Endzone is a testament to those who fought hard for the higher values that should trump the bottom line.