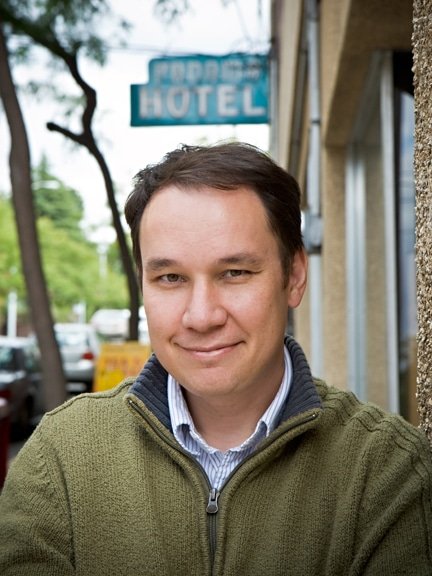 Jamie Ford with Guest Host Rich Fahle
September 30, 2013
City Opera House, Traverse City
---
Listen:
[audio:https://nationalwritersseries.org/wp-content/audio/JamieFord.mp3]
Event Recap: by Kelsey Lauer
Jamie Ford, author of the New York Times best-selling Hotel on the Corner of Bitter and Sweet, appeared on Monday, Sept. 30 with guest host Rich Fahle to discuss his newly-released second novel, Songs of Willow Frost.
Set in Seattle during the Great Depression, the novel "is a powerful tale of two souls—a boy with dreams for his future and a woman escaping her haunted past—both seeking love, hope, and forgiveness." William Eng, a Chinese American boy, has lived at a Seattle orphanage since the supposed death of his mother five years ago. On his birthday, he makes a trip to the cinema, where he sees an actress, Willow Frost, who so closely resembles his mother that he is convinced it is she.
"Losing your parents is tragic in its own right, but being left at an orphanage and not knowing when or if your parents are coming back is even worse," says Ford. "There's no closure; you can't be adopted or anything."
Writing from the shifting perspectives of both William and Willow Frost was one of the harder things about the novel, according to Ford.
"One story was a little bit easier because I was a juvenile boy and then sometimes a juvenile adult," joked Ford. "Willow was a little different—my name is Jamie, but I'm a dude—I'm a guy. I have a lot of respect for my mother and grandmothers who were women during a time in which they paid a societal price for being female."
Outside of writing, Frost resides in Montana with his wife and six children—four daughters and two sons, a blended family; two are seniors, one a junior, one a sophomore and one a freshman in high school.
"My grandmother always used to say about teenagers that they hadn't made it over fool's hill yet," says Ford. "Some fathers want their sons to be lawyers and doctors. I said to mine to be a rock and roll musician. Go!"
For more information, visit www.jamieford.com.
---
Beautiful melancholy is his writing partner…
Jamie Ford's debut novel, Hotel on the Corner of Bitter and Sweet, not only garnered a lengthy list of literary accolades but it has been translated into 32 languages and hit the New York Times bestseller list. Ford jokes that he's still holding out for Klingon because that's when you know you've made it.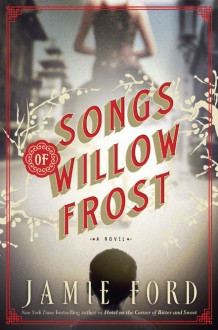 Much like Hotel, Ford's much-anticipated second novel, Songs of Willow Frost deftly weaves cultural history, love and family into a powerful tapestry. Songs of Willow Frost is the tale of two souls –a boy with dreams for his future and a woman escaping her haunted past.
Twelve-year-old William Eng, a Chinese American boy, has lived at Seattle's Sacred Heart Orphanage ever since his five years earlier. On his birthday—or rather, the day the nuns designate as his birthday—William and the other orphans are taken to the historical Moore Theatre, where William glimpses an actress on the silver screen who goes by the name of Willow Frost. Struck by her features, William is convinced that the movie star is his mother, Liu Song.
Amazingly talented. Masterful. A gifted writer. That's what readers and critics alike have to say about Ford —a natural storyteller who eloquently captures the love between mother and child: their hopes, sacrifices, and need for forgiveness. Songs for Willow Frost is both tender and devastating, a tale of longing for love, and final redemption.
Ford is an alumnus of the Squaw Valley Community of Writers and a survivor of Orson Scott Card's Literary Bootcamp. He is also working on a Young Adult series that even his agent doesn't know about—yet. Ford says that he is also the proud father of more teenagers than he can keep track of.
Honors and Recognitions
2010 Asian/Pacific American Award for Literature
2010 Washington State Book Award Finalist
2009 Montana Book Award
2009 Borders Original Voices Selection
2009 Director's Mention, Langum Prize for American Historical Fiction
2009 One of BookBrowse's Top 3 Favorite Books
Books by Jamie Ford
Songs of Willow Frost
Hotel on the Corner of Bitter and Sweet
Secret Identities (Graphic Novel)
About Guest Host Rich Fahle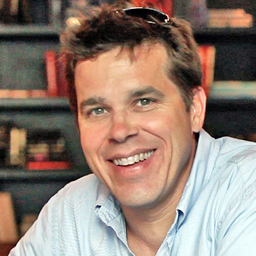 Rich Fahle is the Founder and CEO of Astral Road Author Media and Bibliostar.TV– entertainment for readers, including interviews, discussions, live events, and other special features about books, authors, and the reading life. Fahle draws on his extensive background as a marketing agent for authors, publishers, and book retailers in the emerging digital marketplace.
Before launching Astral Road in 2010, Fahle served as Vice President, Digital Content, E-Commerce and Entertainment at Borders. In that role, he was a key driver of dynamic brand extensions into new media fields, broadening the scope and reach of customer relationships within the book, music and movie retail space. Examples include the development and launch of Borders' social media platform on Facebook, Twitter, YouTube and other sites, as well as creating the Borders Media online video entertainment network, one of the first major branded content initiatives on the Web. Other roles included leadership of the creative and production teams, the in-store national events program, national advertising & brand development, and e-commerce operations.
Prior to Borders, Fahle was Chief Spokesperson and Communications Director for C-SPAN, the national public affairs cable television network based in Washington, D.C. He is a graduate of Miami University in Oxford, Ohio. He currently blogs for www.video-commerce.org and www.digitalbookworld.com.