With guest host Doug Stanton
April 25, 2013 | City Opera House, Traverse City
---
Listen to Gillian Flynn's program here:
[audio:https://nationalwritersseries.org/wp-content/audio/Gillian_Flynn.mp3]
Event Recap
Gillian Flynn, the author of the smart and startling bestseller Gone Girl, discussed the writing process, the complexities of women, being authentic, and more at her National Writer Series appearance April 25, 2013. Flynn spoke with NWS founder Doug Stanton in front of a sold out audience at the Traverse City Opera House.
---
Photos from the 2012 NWS Event:
[nggallery id=13]
In her three award winning novels, the author has portrayed psychologically complex female characters who at their best are flawed and at their worst psychopaths. The reader finds themselves repelled yet fascinated and empathetic as well. "I think women are a vast array of good and evil and I like to show all of it," Flynn told the audience." Adding, "I like to write about women who sometimes find it very hard to do right."
Her character interactions are multifaceted and compelling and she told the audience that she plays with the idea that "we're all playing some sort of con game with each other." Flynn began her career as a journalist and said that years of interviewing gave her an ear
for dialogue. She added that, "I read and I write because I like to figure out how we all interact with each other."
The writing process is never easy she said. "It's a daily struggle to avoid cliché." "I like to take a step back and think: Do I really think that?" Because writing her stories can be intense she told the crowd that she has a sign in her office reading: "leave the crazy downstairs" to remind her to be "a normal person" at the end of the day.
Earlier in the evening Flynn made an appearance at a pre-event reception at the NWS office, sponsored by the Grandview Group of Wells Fargo Advisors, where she met and mingled with a group of some 50 attendees.
---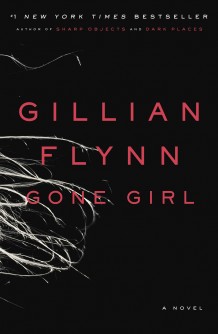 About Gillian Flynn
A twisted marriage of lies, infidelity, and murder — master of the mystery/thriller and author of the New York Times bestseller Gone Girl, Gillian Flynn reveals what it takes to write a novel people can't put down. This evening at NWS is your chance to ask a question of the author everyone's been talking about.
Nick and Amy Dunne are getting ready to celebrate their fifth wedding anniversary when Amy disappears. Nick doesn't do himself any favors with his evasive attitude and endless lies, but passages from Amy's diary reveal the alpha-girl perfectionist could have put anyone dangerously on edge. With her razor-sharp writing and trademark psychological insight, Gillian Flynn delivers a fast-paced, devilishly dark, and ingeniously-plotted thriller, Gone Girl.
In 2006, Flynn's first book, Sharp Objects, was a final for the Edgar Award and was the first book ever to win multiple Dagger Awards in the same year. Her critically acclaimed second novel, Dark Places, was published in 2009. With the publication of her lyrical masterpiece, Gone Girl, in 2012, Flynn catapulted to the top of the best seller list, garnering enormous critical acclaim. Gone Girl has spent more than 30 weeks on the New York Times bestseller list, and critics have described this novel as a masterpiece.
"[With Gone Girl] Flynn cements her place among that elite group of mystery/thriller writers who unfailingly deliver the goods," The Library Journal recently proclaimed. "Once again Flynn has written an intelligent, gripping tour de force, mixing a riveting plot and psychological intrigue with a compelling prose style that unobtrusively yet forcefully carries the reader from page to page."
What was the inspiration for the book that has replaced Fifty Shades of Grey as the new must-read fiction of the year? On April 25, find out how this former journalism major, crime reporter, and film and TV critic at Entertainment Weekly film became one of the most popular authors writing today.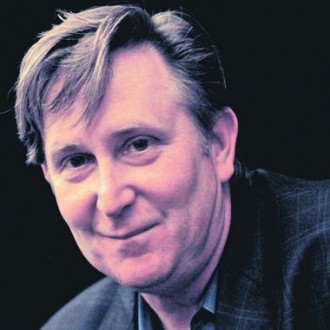 About Guest Host
Doug Stanton
Doug Stanton is the author of the New York Times bestsellers In Harm's Way and Horse Soldiers. His writing has appeared in Esquire, The New York Times, TIME, the Washington Post, and other national publications where he has been a contributing editor. In Harm's Way spent more than six months on the New York Times bestseller list. Horse Soldiers was featured on the front page of the Sunday New York Times Book Review, which compared the book to Stephen Ambrose's Band Of Brothers.
Stanton's recent book Horse Soldiers spent over 3 months on the New York Times bestseller list, reaching #2. Horse Soldiers was also a bestseller on bestseller lists in USA Today, Wall Street Journal, Los Angeles Times, Chicago Tribune, Entertainment Weekly Publisher's Weekly, and IndieBound. Horse Soldiers is in development as a movie by Jerry Bruckheimer Films. Stanton has appeared multiple times on the Today Show, Morning Joe, and other major TV and radio outlets to talk about his work.
Horse Soldiers was named a 2009 "Notable Book" by the New York Times, and it was chosen as a "Best Book Of 2009" by Publishers Weekly, Christian Science Monitor, Barnes & Noble, and Amazon.com. Stanton attended Interlochen Arts Academy, Hampshire College, and received an MFA from the Writers' Workshop at the University of Iowa. He lives in Michigan with his wife, Anne Stanton, and their children.