An Evening with Dr. Lucy Kalanithi with Guest Host Doug Stanton
Thursday, June 30, 2016
City Opera House, Traverse City
Event Sponsor: Cowell Family Cancer Center

On June 30, Dr. Lucy Kalanithi visited the City Opera House stage to talk about When Breath Becomes Air, a stunning memoir by her late husband, Paul Kalanithi. Written with dazzling prose about life and love, it soared to #1 on the New York Times bestseller list.
Paul was 36 years old when he learned he had widely metastasized lung cancer. At the time–May of 2013–he was rising in the ranks of Stanford University School of Medicine and looking forward to embarking on a promising career as a neurosurgeon.
In this profoundly moving book, Dr. Kalanithi wrote about mortality and how to live a meaningful life. He was a philosopher and seeker 
who became a neurosurgeon, in part, to discover life's deeper mysteries. Uncertain of how long he had to live, Paul decided to complete his medical training, to write a memoir, and to become a parent. His daughter, Elizabeth Acadia "Cady" Kalanithi, was born nine months after his diagnosis.Paul died on March of 2015, and Lucy lovingly finished what her husband could not, drawing on letters, videos and emails.This event is proudly sponsored by the Cowell Family Cancer Center, which opened earlier this year on Munson Medical Center's main campus.To buy a ticket and/or become a Friend, please call 231-941-8082. Tickets go on sale to the public on April 20. Each ticket comes with a hardcover copy of 
When Breath Becomes Air
 at a 20 percent discount.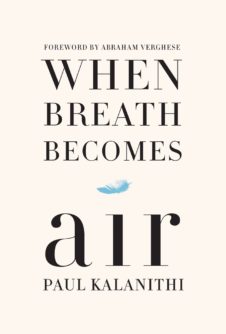 "I guarantee that finishing this book and then forgetting about it is simply not an option. . . . Part of this book's tremendous impact comes from the obvious fact that its author was such a brilliant polymath. And part comes from the way he conveys what happened to him—passionately working and striving, deferring gratification, waiting to live, learning to die—so well. None of it is maudlin. Nothing is exaggerated. As he wrote to a friend: 'It's just tragic enough and just imaginable enough.' And just important enough to be unmissable."—Janet Maslin, The New York Times
Guest host Doug Stanton is the author of the New York Times best-sellers In Harm's Way and Horse Soldiers. His writing has appeared in Esquire, The New York Times, TIME, the Washington Post, and other nationa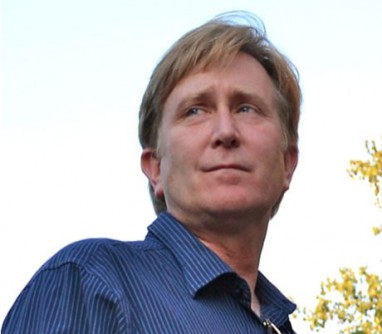 l publications where he has been a contributing editor. In Harm's Way spent more than six months on the New York Times best-seller list. Horse Soldiers was featured on the front page of the Sunday New York Times Book Review, which compared the book to Stephen Ambrose's Band Of Brothers.
Horse Soldiers was named a 2009 "Notable Book" by the New York Times, and it was chosen as a "Best Book Of 2009" by Publishers Weekly, Christian Science Monitor, Barnes & Noble, and Amazon.com. Horse Soldiers is in development as a movie by Jerry Bruckheimer Films. Stanton attended Interlochen Arts Academy, Hampshire College, and received an MFA from the Writers' Workshop at the University of Iowa. He lives in Michigan with his wife, Anne Stanton, and their children.
---