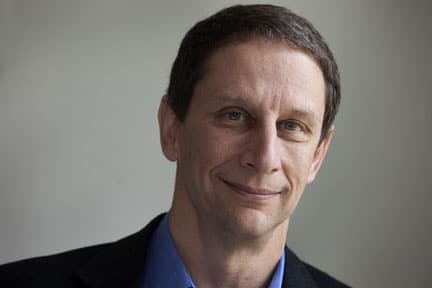 David Finkel with Guest Host Doug Stanton
October 14, 2013
City Opera House, Traverse City
Listen:
[audio:https://nationalwritersseries.org/wp-content/audio/NWS_DavidFinkel.mp3]
---
No journalist has reckoned with the psychology of war as intimately as David Finkel.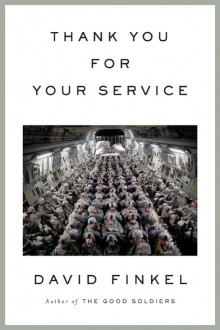 Pulitzer Prize-winning journalist David Finkel won critical acclaim for his book The Good Soldiers, listed a best book of 2009 by the New York Times, Chicago Tribune, Slate.com, and The Boston Globe. In his forthcoming book Thank You For Your Service Finkel follows many of the soldiers he wrote about in The Good Soldiers as they return home and struggle to reintegrate both into their family lives and into American society at large.
Where do soldiers belong after their homecoming? Is it possible, or even reasonable, to expect them to rejoin their communities as if nothing has happened? And in moments of hardship, who are soldiers expected to turn to if they feel alienated by the world they once lived in? These are the questions award-winning journalist David Finkel faces as he revisits the brave but shaken men of the 2-16 Infantry Battalion in his latest book Thank You for Your Service.
Finkel gained acclaim in 2009 with the publication of The Good Soldiers —a profound look at life after war. In the book, Finkel shadows the men of the 2-16 on the front lines of Baghdad for more than a year, eight months of which he spent embedded with the soldiers. Finkel chronicles the character transformations of a group of young men as they experience the horrors of combat. Finkel re-entered the spotlight in 2010 with the release of a Wikileaks video showing American forces shooting two Reuters journalists and several Iraqis in a suburb of Baghdad—an incident he had described in The Good Soldiers. DreamWorks has acquired screen rights to Thank You For Your Service.
Finkel is a staff writer for the Washington Post and the leader of the Post's national reporting team. He has reported from the Middle East, Africa, Central America, Europe, and across the United States and covered a wide spectrum of complex topics such as the plight of refugees during the conflicts in Kosovo and worldwide patterns of illegal migration. He lives in Silver Spring, Maryland, with his wife and two daughters.
Honors and Recognitions
2012 MacArthur Fellowship for his journalism
2010 J. Anthony Lukas Book Prize for The Good Soldiers
2010 Winner of the Helen Berstein Book Award For Excellence in Journalism
2006 Pulitzer Prize for Explanatory Reporting for a series of stories about U.S.-funded democracy efforts in Yemen.
Books by David Finkel
The Good Soldiers
Thank You For Your Service
About Guest Host Doug Stanton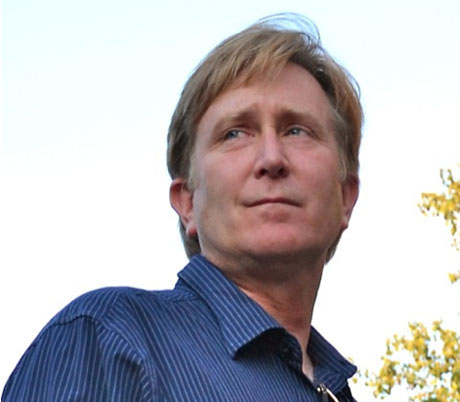 Doug Stanton is the author of the New York Times bestsellers In Harm's Way and Horse Soldiers. His writing has appeared in Esquire, The New York Times, Time, the Washington Post, and other national publications where he has been a contributing editor. In Harm's Way spent more than six months on the New York Times bestseller list. Horse Soldiers was featured on the front page of the Sunday New York Times Book Review, which compared the book to Stephen Ambrose's Band Of Brothers. Stanton's recent book Horse Soldiers spent over three months on the New York Times bestseller list, reaching #2. Horse Soldiers was also a bestseller on lists in USA Today, Wall Street Journal, Los Angeles Times, Chicago Tribune, Entertainment Weekly Publisher's Weekly, and IndieBound. Stanton has appeared multiple times on the Today Show, Morning Joe, and other major TV and radio outlets to talk about his work.
Horse Soldiers was named a 2009 "Notable Book" by the New York Times, and it was chosen as a "Best Book Of 2009" by Publishers Weekly, Christian Science Monitor, Barnes & Noble, and Amazon.com. Stanton attended Interlochen Arts Academy, Hampshire College, and received an MFA from the Writers' Workshop at the University of Iowa. He lives in Michigan with his wife, Anne Stanton, and their children.