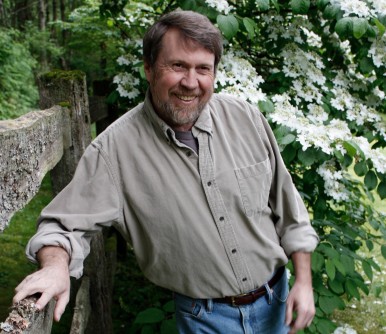 June 2014
Traverse City
With guest host Lucas Wittmann, books editor at The Daily Beast
Listen:
[audio:https://nationalwritersseries.org/wp-content/audio/nws_danieljamesbrown.mp3]
LA Times bestseller for 22 weeks
New York Times bestseller for 11 weeks
The nautical version of Chariots of Fire
A film adaptation of Boys in the Boat is currently in development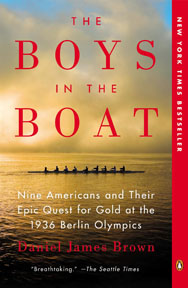 Daniel James Brown's book The Boys in the Boat tells the dramatic story of the American rowing team that stunned the world at Hitler's 1936 Berlin Olympics.
Brown follows the exploits of the University of Washington's eight-man crew, whose national dynasty culminated in Olympic gold, transformed the sport and grabbed the attention of millions of Americans.
Brown relays the compelling story of nine working class boys – the sons of loggers, shipyard workers, and farmers – who defeated elite rivals first from eastern and British universities and finally the German crew rowing for Adolph Hitler. Brown has drawn on the boys' own diaries and journals, their photos and memories of a once-in-a-lifetime shared dream, to tell the irresistible story about beating the odds and finding hope in the most desperate of times.
It's the improbable, intimate story of a group of boys from the American west who, in the depths of the great depression, showed the world what true grit really meant.
As a writer Brown says that his primary interest is in bringing compelling historical events to life vividly and accurately, which he has masterfully done in this fast paced and emotional snapshot that has spent more than 22 weeks on the Los Angeles Times bestseller list and more than 10 weeks on the New York Times bestseller list.
Brown is also the author of Under a Flaming Sky: The Great Hinckley Firestorm of 1894 and The Indifferent Stars Above: The Harrowing Saga of a Donner Party Bride. He resides outside of Seattle, Washington with his wife, two daughters, and an assortment of cats, dogs, chickens, and honeybees. When not writing he is likely to be birding, gardening, fly fishing, reading American history, or chasing bears away from the bee hives.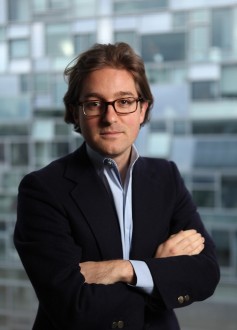 Guest host Lucas Wittmann is the Literary Editor and Senior Articles Editor at Newsweek and The Daily Beast. He oversees the National Magazine Award-winning Book Beast, a leading online book section. Prior to the Beast, he worked in publishing at W.W. Norton & Company.