An Evening with Chip Johannessen with guest host Doug Stanton
Thursday, February 7, 2013 | City Opera House, Traverse City
---
If you weren't able to make it to the City Opera House for this event or if you simply want to listen again:
[audio:https://nationalwritersseries.org/wp-content/audio/Chip_Johannessen.mp3]
Listen to an interview with Doug Stanton and Chip Johannessen:
[audio:https://nationalwritersseries.org/wp-content/audio/ChipJohannsen_DougStanton_interview.mp3]
---
Photos from the 2013 Event:
[nggallery id=12]
---
Mature Content: the television show Homeland is rated Mature (content is generally suitable for ages 17 and up. May contain intense violence, blood and gore, sexual content and/or strong language). Like the show, some of the content during this event may be mature in nature. 

Chip Johannessen is the executive producer and writer of Showtime's award-winning television show "Homeland." He'll share the NWS stage with NWS founder and  New York Times best selling author Doug Stanton.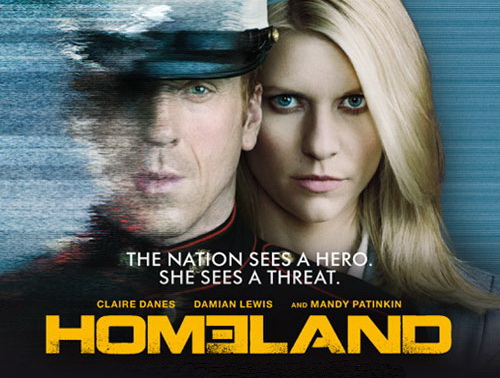 Modern television is now home to some of the best, most engrossing storytelling happening in American culture. Audiences loved last year's evening at NWS with "Breaking Bad" creator Vince Gilligan, and before that "Mad Men" writers and producers Janet Leahy and Lisa Albert. This exclusive, one-of-a-kind event has become a signature evening and much anticipated by National Writers Series audiences.
Critics have hailed "Homeland" as the best thing on television, period. Think of this drama as a "filmed" story you might read in The New Yorker, influenced by deep character study and gripping suspense. On January 13, 2013, "Homeland" was television's big winner of the evening at the 70th Annual Golden Globe Awards. Stars Claire Danes and Damian Lewis won Best Actress and Best Actor in a television drama, and Homeland was named Best Television Drama.
Having just finished its second season, Homeland continues to paint a fascinating portrait of modern America. The show features two of the most compelling characters in television today, Sergeant Nicholas Brody (Damian Lewis), and CIA officer Carrie Mathison (Claire Danes). Both Lewis and Danes won Emmy Awards for their performances as the American POW turned suspected terrorist and the troubled intelligence officer who pursues him.
Chip Johannessen will take the NWS audience backstage as he and Doug Stanton explore how Homeland is brought to life from script to screen. Johannessen is bringing pages from his favorite scripts to accompany a select reel of  "Homeland" moments.
A Detroit native and Harvard graduate, Johannessen began his career as a television editor and writer for, among other shows, "Beverly Hills, 90210" before producing and writing for the hits "Dexter" and "24."
Now as a multiple Emmy and Golden Globe Award-winner, Johannessen is enjoying critical acclaim and commercial success with "Homeland."  In September 2012,  "Homeland" made television history when it did something no other show has done in 25 years: it won four out of five of the major drama awards at the Emmys  – Best Actor, Best Actress, Best Writing, and Best Series.
Don't miss this rare chance to meet and talk with Chip Johannessen, one of television's most creative and successful writers and producers. This evening is a combination front row seat and backstage pass to what has been called the most addictive and engrossing show on TV.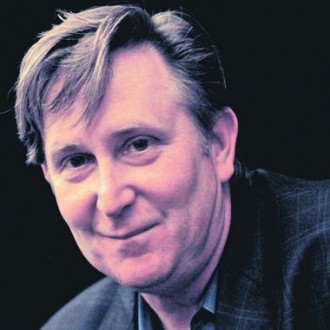 Guest Host Doug Stanton
Doug Stanton is the author of the New York Times bestsellers In Harm's Way and Horse Soldiers. His writing has appeared in Esquire, The New York Times, TIME, the Washington Post, and other national publications where he has been a contributing editor. In Harm's Way spent more than six months on the New York Times bestseller list. Horse Soldiers was featured on the front page of the Sunday New York Times Book Review, which compared the book to Stephen Ambrose's Band Of Brothers.
Stanton's recent book Horse Soldiers spent over 3 months on the New York Times bestseller list, reaching #2. Horse Soldiers was also a bestseller on bestseller lists in USA Today, Wall Street Journal, Los Angeles Times, Chicago Tribune, Entertainment Weekly Publisher's Weekly, and IndieBound. Horse Soldiers is in development as a movie by Jerry Bruckheimer Films. Stanton has appeared multiple times on the Today Show, Morning Joe, and other major TV and radio outlets to talk about his work.
Horse Soldiers was named a 2009 "Notable Book" by the New York Times, and it was chosen as a "Best Book Of 2009" by Publishers Weekly, Christian Science Monitor, Barnes & Noble, and Amazon.com. Stanton attended Interlochen Arts Academy, Hampshire College, and received an MFA from the Writers' Workshop at the University of Iowa. He lives in Michigan with his wife, Anne Stanton, and their children.