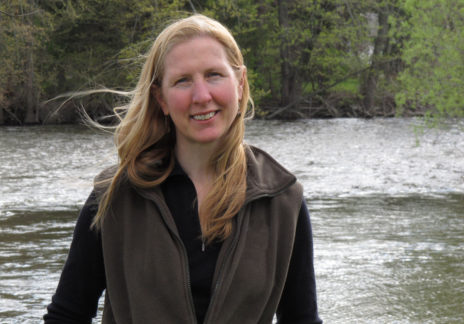 A National Book Award finalist, American Salvage, and national bestseller, Once Upon A River
Tuesday, October 13 2015

City Opera House, Traverse City
With Guest Host Thomas Lynch

Bonnie Jo Campbell has made her mark writing mesmerizing stories and gripping novels about the dark and desperate side of country living. Now, the National Book Award finalist and National Book Critics Circle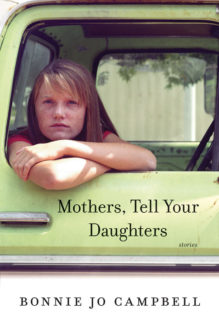 Award finalist has a new collection of stories—Mothers, Tell Your Daughters.
With gorgeously ragged prose and Campbell's uncanny knack for irony, Mothers, Tell Your Daughters captures the central mysteries of life through her fierce women characters that one reviewer likened to "rusty razorblades—damaged but still sharp enough to draw blood."
In her earlier 2009 collection, American Salvage, Bonnie Jo Campbell picked through the precarious, primordial territory of small-town America to reveal the gun-toting, hard-drinking, manure-crusted lives of rural men and women on the brink. It helped establish her as one the country's best writers of "rural noir."
Campbell's national bestselling novel, Once Upon A River, created an unforgettable heroine in sixteen-year-old Margo Crane—a willful, backwoods beauty whose unflinching gaze and uncanny ability with a rifle did not make her life any easier. The New York Times described Once Upon A River as "rural Michigan gothic" and an "excellent American parable about the consequences of our favorite ideal, freedom." It also established Campbell as one of the best modern writers of contemporary realism.
ABOUT GUEST HOST THOMAS LYNCH
Thomas Lynch won rave reviews when he appeared as NWS's featured writer in the Spring of 2010. He is famously known as both an undertaker and a superbly talented poet and essayist. He has authored five collections of poems and three books of essays, and his work regularly appears in the country's top magazines. Lynch has been the subject of two film documentaries: PBS Frontline's The Undertaking, which won the 2008 Emmy Award for Arts and Culture Documentary, and Learning Gravity, produced for BBC and based on Lynch's writings.
The event promises to be a gripping conversation, as it will likely wind through Campbell's literary territory of drugs, underground bunkers, neo-Nazis, the plight of working class whites, fierce women, and "koburyu kobudo" weapons training.