The City Opera House is closed until January 3rd. All tickets must be purchased online until then.
Doors open at 6 PM
Stage event begins 7PM
Live Music, Cash Bar, and Morsels Sweet Treats
Stage conversation and Q&A with author
Post-event book signing
General Admission
$16 plus ticket fees
Premium Reserved Seating
$26 plus ticket fees
Students
$5 plus ticket fees
Tickets purchased for the original date of this event will be honored June 28 with no exchanges necessary.
MEET ROBERT GILES:
When Truth Mattered is the gripping account of the Kent State shootings by Bob Giles, who was a young newspaper editor of the Akron Beacon Journal on the fateful day of May 4, 1970. He takes you inside the turmoil and drama of the newsroom when bullets exploded at Kent State University, leaving four students dead and nine wounded. The heart-pounding story captures the flash of National Guard rifles and the stress of reporters trying to sort fact from fiction for a horrified world wanting to know the "what" and "why." Their efforts to pursue the truth—a tragedy that has haunted the nation for 50 years and dramatically changed the Vietnam War debate—earned the reporting team a Pulitzer Prize.
The coverage created a truthful narrative that has stood the test of time and shows why high journalistic standards must still be applied today, no matter what the news source.
Robert Giles was the curator of the Nieman Foundation for Journalism at Harvard University form 2000 until 2011. He came to Harvard after a newspaper career of nearly 40 years, which included editorships at The Detroit News, Times-Union and Democrat & Chronicle in Rochester, New York, and the Akron Beacon Journal in Ohio. He also served as vice president of the Freedom Forum and executive director of Media Studies Center in New York City. He also is a board member of the National Writers Series and the International Affairs forum and sits on the editorial board of the Traverse City Record-Eagle.
ABOUT OUR GUEST HOST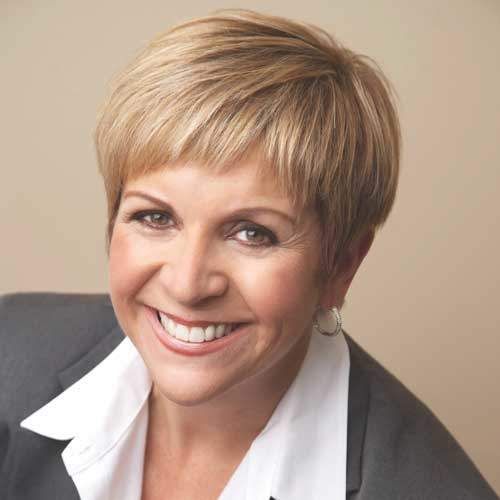 Cynthia Canty was the host of Stateside since the weekday show began in 2012. She retired in December. A lifelong resident of metro Detroit, she was on television and radio in Southeast Michigan since 1979. She has served as a popular radio host, television news anchor, producer, and as a general assignment, medical, and consumer reporter. Her reporting and writing have earned her many awards, including an Emmy and honors from the Michigan Association of Broadcasters, the Associated Press and the Detroit Press Club.
Click to Visit Grantor Site
Click to Visit Grantor Site
Click to Visit Sponsor Site
Click to Visit Sponsor Site
A Generous NWS Friend
Literary Underwriters: Debbie and Dan Edson
Media & Supporting Sponsors
Click to Visit Sponsor Site

A Year Round Book Festival
[cwp_et_pb_layout_slider_standard show_arrows="off" show_pagination="off" section_pading_margin="on" row_pading_margin="on" module_id="contact" module_class="footer-multiform" _builder_version="3.29.3″ button_prev_bg_color_gradient_direction="1px" button_next_bg_color_gradient_direction="1px" navmenu_line_height_tablet="2″ button_prev_text_size_tablet="51″ button_prev_letter_spacing_tablet="50″ button_next_text_size_tablet="51″ button_next_letter_spacing_tablet="50″][cwp_et_pb_layout_slide_item_standard admin_title="ContactMain" slide_layout="9331″ use_image="off" icon_font_size_tablet="14px" icon_font_size_phone="14px" content_width_tablet="50%" content_width_phone="50%" _builder_version="3.0.92″ text_font="||||||||" link_font="||||||||" ul_font="||||||||" ol_font="||||||||" quote_font="||||||||" header_font="||||||||" header_2_font="||||||||" header_3_font="||||||||" header_4_font="||||||||" header_5_font="||||||||" header_6_font="||||||||" button_one_icon_placement="right" button_one_on_hover="on" button_two_icon_placement="right" button_two_on_hover="on" text_font_size_tablet="51″ text_font_size_phone="51″ text_letter_spacing_tablet="50″ text_letter_spacing_phone="50″ text_line_height_tablet="2″ text_line_height_phone="2″ link_font_size_tablet="51″ link_font_size_phone="51″ link_letter_spacing_tablet="50″ link_letter_spacing_phone="50″ link_line_height_tablet="2″ link_line_height_phone="2″ ul_font_size_tablet="51″ ul_font_size_phone="51″ ul_letter_spacing_tablet="50″ ul_letter_spacing_phone="50″ ul_line_height_tablet="2″ ul_line_height_phone="2″ ol_font_size_tablet="51″ ol_font_size_phone="51″ ol_letter_spacing_tablet="50″ ol_letter_spacing_phone="50″ ol_line_height_tablet="2″ ol_line_height_phone="2″ quote_font_size_tablet="51″ quote_font_size_phone="51″ quote_letter_spacing_tablet="50″ quote_letter_spacing_phone="50″ quote_line_height_tablet="2″ quote_line_height_phone="2″ header_font_size_tablet="51″ header_font_size_phone="51″ header_letter_spacing_tablet="50″ header_letter_spacing_phone="50″ header_line_height_tablet="2″ header_line_height_phone="2″ header_2_font_size_tablet="51″ header_2_font_size_phone="51″ header_2_letter_spacing_tablet="50″ header_2_letter_spacing_phone="50″ header_2_line_height_tablet="2″ header_2_line_height_phone="2″ header_3_font_size_tablet="51″ header_3_font_size_phone="51″ header_3_letter_spacing_tablet="50″ header_3_letter_spacing_phone="50″ header_3_line_height_tablet="2″ header_3_line_height_phone="2″ header_4_font_size_tablet="51″ header_4_font_size_phone="51″ header_4_letter_spacing_tablet="50″ header_4_letter_spacing_phone="50″ header_4_line_height_tablet="2″ header_4_line_height_phone="2″ header_5_font_size_tablet="51″ header_5_font_size_phone="51″ header_5_letter_spacing_tablet="50″ header_5_letter_spacing_phone="50″ header_5_line_height_tablet="2″ header_5_line_height_phone="2″ header_6_font_size_tablet="51″ header_6_font_size_phone="51″ header_6_letter_spacing_tablet="50″ header_6_letter_spacing_phone="50″ header_6_line_height_tablet="2″ header_6_line_height_phone="2″ button_one_text_size_tablet="51″ button_one_text_size_phone="51″ button_one_letter_spacing_tablet="50″ button_one_letter_spacing_phone="50″ button_two_text_size_tablet="51″ button_two_text_size_phone="51″ button_two_letter_spacing_tablet="50″ button_two_letter_spacing_phone="50″][/cwp_et_pb_layout_slide_item_standard][cwp_et_pb_layout_slide_item_standard admin_title="FrontStreetWriters" slide_layout="9356″ use_image="off" icon_font_size_tablet="14px" icon_font_size_phone="14px" content_width_tablet="50%" content_width_phone="50%" _builder_version="3.0.92″ text_font="||||||||" link_font="||||||||" ul_font="||||||||" ol_font="||||||||" quote_font="||||||||" header_font="||||||||" header_2_font="||||||||" header_3_font="||||||||" header_4_font="||||||||" header_5_font="||||||||" header_6_font="||||||||" button_one_icon_placement="right" button_one_on_hover="on" button_two_icon_placement="right" button_two_on_hover="on" text_font_size_tablet="51″ text_font_size_phone="51″ text_letter_spacing_tablet="50″ text_letter_spacing_phone="50″ text_line_height_tablet="2″ text_line_height_phone="2″ link_font_size_tablet="51″ link_font_size_phone="51″ link_letter_spacing_tablet="50″ link_letter_spacing_phone="50″ link_line_height_tablet="2″ link_line_height_phone="2″ ul_font_size_tablet="51″ ul_font_size_phone="51″ ul_letter_spacing_tablet="50″ ul_letter_spacing_phone="50″ ul_line_height_tablet="2″ ul_line_height_phone="2″ ol_font_size_tablet="51″ ol_font_size_phone="51″ ol_letter_spacing_tablet="50″ ol_letter_spacing_phone="50″ ol_line_height_tablet="2″ ol_line_height_phone="2″ quote_font_size_tablet="51″ quote_font_size_phone="51″ quote_letter_spacing_tablet="50″ quote_letter_spacing_phone="50″ quote_line_height_tablet="2″ quote_line_height_phone="2″ header_font_size_tablet="51″ header_font_size_phone="51″ header_letter_spacing_tablet="50″ header_letter_spacing_phone="50″ header_line_height_tablet="2″ header_line_height_phone="2″ header_2_font_size_tablet="51″ header_2_font_size_phone="51″ header_2_letter_spacing_tablet="50″ header_2_letter_spacing_phone="50″ header_2_line_height_tablet="2″ header_2_line_height_phone="2″ header_3_font_size_tablet="51″ header_3_font_size_phone="51″ header_3_letter_spacing_tablet="50″ header_3_letter_spacing_phone="50″ header_3_line_height_tablet="2″ header_3_line_height_phone="2″ header_4_font_size_tablet="51″ header_4_font_size_phone="51″ header_4_letter_spacing_tablet="50″ header_4_letter_spacing_phone="50″ header_4_line_height_tablet="2″ header_4_line_height_phone="2″ header_5_font_size_tablet="51″ header_5_font_size_phone="51″ header_5_letter_spacing_tablet="50″ header_5_letter_spacing_phone="50″ header_5_line_height_tablet="2″ header_5_line_height_phone="2″ header_6_font_size_tablet="51″ header_6_font_size_phone="51″ header_6_letter_spacing_tablet="50″ header_6_letter_spacing_phone="50″ header_6_line_height_tablet="2″ header_6_line_height_phone="2″ button_one_text_size_tablet="51″ button_one_text_size_phone="51″ button_one_letter_spacing_tablet="50″ button_one_letter_spacing_phone="50″ button_two_text_size_tablet="51″ button_two_text_size_phone="51″ button_two_letter_spacing_tablet="50″ button_two_letter_spacing_phone="50″][/cwp_et_pb_layout_slide_item_standard][cwp_et_pb_layout_slide_item_standard admin_title="authorevents" slide_layout="9367″ use_image="off" icon_font_size_tablet="14px" icon_font_size_phone="14px" content_width_tablet="50%" content_width_phone="50%" _builder_version="3.0.92″ text_font="||||||||" link_font="||||||||" ul_font="||||||||" ol_font="||||||||" quote_font="||||||||" header_font="||||||||" header_2_font="||||||||" header_3_font="||||||||" header_4_font="||||||||" header_5_font="||||||||" header_6_font="||||||||" button_one_icon_placement="right" button_one_on_hover="on" button_two_icon_placement="right" button_two_on_hover="on" text_font_size_tablet="51″ text_font_size_phone="51″ text_letter_spacing_tablet="50″ text_letter_spacing_phone="50″ text_line_height_tablet="2″ text_line_height_phone="2″ link_font_size_tablet="51″ link_font_size_phone="51″ link_letter_spacing_tablet="50″ link_letter_spacing_phone="50″ link_line_height_tablet="2″ link_line_height_phone="2″ ul_font_size_tablet="51″ ul_font_size_phone="51″ ul_letter_spacing_tablet="50″ ul_letter_spacing_phone="50″ ul_line_height_tablet="2″ ul_line_height_phone="2″ ol_font_size_tablet="51″ ol_font_size_phone="51″ ol_letter_spacing_tablet="50″ ol_letter_spacing_phone="50″ ol_line_height_tablet="2″ ol_line_height_phone="2″ quote_font_size_tablet="51″ quote_font_size_phone="51″ quote_letter_spacing_tablet="50″ quote_letter_spacing_phone="50″ quote_line_height_tablet="2″ quote_line_height_phone="2″ header_font_size_tablet="51″ header_font_size_phone="51″ header_letter_spacing_tablet="50″ header_letter_spacing_phone="50″ header_line_height_tablet="2″ header_line_height_phone="2″ header_2_font_size_tablet="51″ header_2_font_size_phone="51″ header_2_letter_spacing_tablet="50″ header_2_letter_spacing_phone="50″ header_2_line_height_tablet="2″ header_2_line_height_phone="2″ header_3_font_size_tablet="51″ header_3_font_size_phone="51″ header_3_letter_spacing_tablet="50″ header_3_letter_spacing_phone="50″ header_3_line_height_tablet="2″ header_3_line_height_phone="2″ header_4_font_size_tablet="51″ header_4_font_size_phone="51″ header_4_letter_spacing_tablet="50″ header_4_letter_spacing_phone="50″ header_4_line_height_tablet="2″ header_4_line_height_phone="2″ header_5_font_size_tablet="51″ header_5_font_size_phone="51″ header_5_letter_spacing_tablet="50″ header_5_letter_spacing_phone="50″ header_5_line_height_tablet="2″ header_5_line_height_phone="2″ header_6_font_size_tablet="51″ header_6_font_size_phone="51″ header_6_letter_spacing_tablet="50″ header_6_letter_spacing_phone="50″ header_6_line_height_tablet="2″ header_6_line_height_phone="2″ button_one_text_size_tablet="51″ button_one_text_size_phone="51″ button_one_letter_spacing_tablet="50″ button_one_letter_spacing_phone="50″ button_two_text_size_tablet="51″ button_two_text_size_phone="51″ button_two_letter_spacing_tablet="50″ button_two_letter_spacing_phone="50″][/cwp_et_pb_layout_slide_item_standard][cwp_et_pb_layout_slide_item_standard admin_title="battleofbooks" slide_layout="9368″ use_image="off" icon_font_size_tablet="14px" icon_font_size_phone="14px" content_width_tablet="50%" content_width_phone="50%" _builder_version="3.0.92″ text_font="||||||||" link_font="||||||||" ul_font="||||||||" ol_font="||||||||" quote_font="||||||||" header_font="||||||||" header_2_font="||||||||" header_3_font="||||||||" header_4_font="||||||||" header_5_font="||||||||" header_6_font="||||||||" button_one_icon_placement="right" button_one_on_hover="on" button_two_icon_placement="right" button_two_on_hover="on" text_font_size_tablet="51″ text_font_size_phone="51″ text_letter_spacing_tablet="50″ text_letter_spacing_phone="50″ text_line_height_tablet="2″ text_line_height_phone="2″ link_font_size_tablet="51″ link_font_size_phone="51″ link_letter_spacing_tablet="50″ link_letter_spacing_phone="50″ link_line_height_tablet="2″ link_line_height_phone="2″ ul_font_size_tablet="51″ ul_font_size_phone="51″ ul_letter_spacing_tablet="50″ ul_letter_spacing_phone="50″ ul_line_height_tablet="2″ ul_line_height_phone="2″ ol_font_size_tablet="51″ ol_font_size_phone="51″ ol_letter_spacing_tablet="50″ ol_letter_spacing_phone="50″ ol_line_height_tablet="2″ ol_line_height_phone="2″ quote_font_size_tablet="51″ quote_font_size_phone="51″ quote_letter_spacing_tablet="50″ quote_letter_spacing_phone="50″ quote_line_height_tablet="2″ quote_line_height_phone="2″ header_font_size_tablet="51″ header_font_size_phone="51″ header_letter_spacing_tablet="50″ header_letter_spacing_phone="50″ header_line_height_tablet="2″ header_line_height_phone="2″ header_2_font_size_tablet="51″ header_2_font_size_phone="51″ header_2_letter_spacing_tablet="50″ header_2_letter_spacing_phone="50″ header_2_line_height_tablet="2″ header_2_line_height_phone="2″ header_3_font_size_tablet="51″ header_3_font_size_phone="51″ header_3_letter_spacing_tablet="50″ header_3_letter_spacing_phone="50″ header_3_line_height_tablet="2″ header_3_line_height_phone="2″ header_4_font_size_tablet="51″ header_4_font_size_phone="51″ header_4_letter_spacing_tablet="50″ header_4_letter_spacing_phone="50″ header_4_line_height_tablet="2″ header_4_line_height_phone="2″ header_5_font_size_tablet="51″ header_5_font_size_phone="51″ header_5_letter_spacing_tablet="50″ header_5_letter_spacing_phone="50″ header_5_line_height_tablet="2″ header_5_line_height_phone="2″ header_6_font_size_tablet="51″ header_6_font_size_phone="51″ header_6_letter_spacing_tablet="50″ header_6_letter_spacing_phone="50″ header_6_line_height_tablet="2″ header_6_line_height_phone="2″ button_one_text_size_tablet="51″ button_one_text_size_phone="51″ button_one_letter_spacing_tablet="50″ button_one_letter_spacing_phone="50″ button_two_text_size_tablet="51″ button_two_text_size_phone="51″ button_two_letter_spacing_tablet="50″ button_two_letter_spacing_phone="50″][/cwp_et_pb_layout_slide_item_standard][cwp_et_pb_layout_slide_item_standard admin_title="websiteissue" slide_layout="13687″ use_image="off" icon_font_size_tablet="14px" icon_font_size_phone="14px" content_width_tablet="50%" content_width_phone="50%" _builder_version="3.0.92″ text_font="||||||||" link_font="||||||||" ul_font="||||||||" ol_font="||||||||" quote_font="||||||||" header_font="||||||||" header_2_font="||||||||" header_3_font="||||||||" header_4_font="||||||||" header_5_font="||||||||" header_6_font="||||||||" button_one_icon_placement="right" button_one_on_hover="on" button_two_icon_placement="right" button_two_on_hover="on" text_font_size_tablet="51″ text_font_size_phone="51″ text_letter_spacing_tablet="50″ text_letter_spacing_phone="50″ text_line_height_tablet="2″ text_line_height_phone="2″ link_font_size_tablet="51″ link_font_size_phone="51″ link_letter_spacing_tablet="50″ link_letter_spacing_phone="50″ link_line_height_tablet="2″ link_line_height_phone="2″ ul_font_size_tablet="51″ ul_font_size_phone="51″ ul_letter_spacing_tablet="50″ ul_letter_spacing_phone="50″ ul_line_height_tablet="2″ ul_line_height_phone="2″ ol_font_size_tablet="51″ ol_font_size_phone="51″ ol_letter_spacing_tablet="50″ ol_letter_spacing_phone="50″ ol_line_height_tablet="2″ ol_line_height_phone="2″ quote_font_size_tablet="51″ quote_font_size_phone="51″ quote_letter_spacing_tablet="50″ quote_letter_spacing_phone="50″ quote_line_height_tablet="2″ quote_line_height_phone="2″ header_font_size_tablet="51″ header_font_size_phone="51″ header_letter_spacing_tablet="50″ header_letter_spacing_phone="50″ header_line_height_tablet="2″ header_line_height_phone="2″ header_2_font_size_tablet="51″ header_2_font_size_phone="51″ header_2_letter_spacing_tablet="50″ header_2_letter_spacing_phone="50″ header_2_line_height_tablet="2″ header_2_line_height_phone="2″ header_3_font_size_tablet="51″ header_3_font_size_phone="51″ header_3_letter_spacing_tablet="50″ header_3_letter_spacing_phone="50″ header_3_line_height_tablet="2″ header_3_line_height_phone="2″ header_4_font_size_tablet="51″ header_4_font_size_phone="51″ header_4_letter_spacing_tablet="50″ header_4_letter_spacing_phone="50″ header_4_line_height_tablet="2″ header_4_line_height_phone="2″ header_5_font_size_tablet="51″ header_5_font_size_phone="51″ header_5_letter_spacing_tablet="50″ header_5_letter_spacing_phone="50″ header_5_line_height_tablet="2″ header_5_line_height_phone="2″ header_6_font_size_tablet="51″ header_6_font_size_phone="51″ header_6_letter_spacing_tablet="50″ header_6_letter_spacing_phone="50″ header_6_line_height_tablet="2″ header_6_line_height_phone="2″ button_one_text_size_tablet="51″ button_one_text_size_phone="51″ button_one_letter_spacing_tablet="50″ button_one_letter_spacing_phone="50″ button_two_text_size_tablet="51″ button_two_text_size_phone="51″ button_two_letter_spacing_tablet="50″ button_two_letter_spacing_phone="50″][/cwp_et_pb_layout_slide_item_standard][cwp_et_pb_layout_slide_item_standard admin_title="other" slide_layout="13706″ use_image="off" icon_font_size_tablet="14px" icon_font_size_phone="14px" content_width_tablet="50%" content_width_phone="50%" _builder_version="3.0.92″ text_font="||||||||" link_font="||||||||" ul_font="||||||||" ol_font="||||||||" quote_font="||||||||" header_font="||||||||" header_2_font="||||||||" header_3_font="||||||||" header_4_font="||||||||" header_5_font="||||||||" header_6_font="||||||||" button_one_icon_placement="right" button_one_on_hover="on" button_two_icon_placement="right" button_two_on_hover="on" text_font_size_tablet="51″ text_font_size_phone="51″ text_letter_spacing_tablet="50″ text_letter_spacing_phone="50″ text_line_height_tablet="2″ text_line_height_phone="2″ link_font_size_tablet="51″ link_font_size_phone="51″ link_letter_spacing_tablet="50″ link_letter_spacing_phone="50″ link_line_height_tablet="2″ link_line_height_phone="2″ ul_font_size_tablet="51″ ul_font_size_phone="51″ ul_letter_spacing_tablet="50″ ul_letter_spacing_phone="50″ ul_line_height_tablet="2″ ul_line_height_phone="2″ ol_font_size_tablet="51″ ol_font_size_phone="51″ ol_letter_spacing_tablet="50″ ol_letter_spacing_phone="50″ ol_line_height_tablet="2″ ol_line_height_phone="2″ quote_font_size_tablet="51″ quote_font_size_phone="51″ quote_letter_spacing_tablet="50″ quote_letter_spacing_phone="50″ quote_line_height_tablet="2″ quote_line_height_phone="2″ header_font_size_tablet="51″ header_font_size_phone="51″ header_letter_spacing_tablet="50″ header_letter_spacing_phone="50″ header_line_height_tablet="2″ header_line_height_phone="2″ header_2_font_size_tablet="51″ header_2_font_size_phone="51″ header_2_letter_spacing_tablet="50″ header_2_letter_spacing_phone="50″ header_2_line_height_tablet="2″ header_2_line_height_phone="2″ header_3_font_size_tablet="51″ header_3_font_size_phone="51″ header_3_letter_spacing_tablet="50″ header_3_letter_spacing_phone="50″ header_3_line_height_tablet="2″ header_3_line_height_phone="2″ header_4_font_size_tablet="51″ header_4_font_size_phone="51″ header_4_letter_spacing_tablet="50″ header_4_letter_spacing_phone="50″ header_4_line_height_tablet="2″ header_4_line_height_phone="2″ header_5_font_size_tablet="51″ header_5_font_size_phone="51″ header_5_letter_spacing_tablet="50″ header_5_letter_spacing_phone="50″ header_5_line_height_tablet="2″ header_5_line_height_phone="2″ header_6_font_size_tablet="51″ header_6_font_size_phone="51″ header_6_letter_spacing_tablet="50″ header_6_letter_spacing_phone="50″ header_6_line_height_tablet="2″ header_6_line_height_phone="2″ button_one_text_size_tablet="51″ button_one_text_size_phone="51″ button_one_letter_spacing_tablet="50″ button_one_letter_spacing_phone="50″ button_two_text_size_tablet="51″ button_two_text_size_phone="51″ button_two_letter_spacing_tablet="50″ button_two_letter_spacing_phone="50″][/cwp_et_pb_layout_slide_item_standard][/cwp_et_pb_layout_slider_standard]