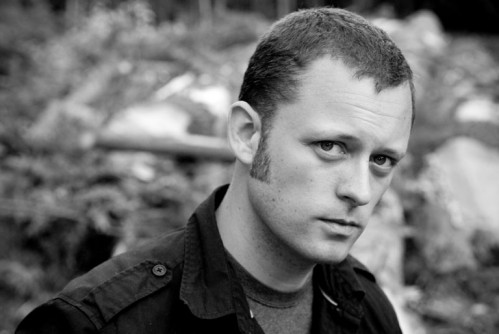 Benjamin Percy with Guest Host Jeremiah Chamberlin
Thursday, September 5, 2013
City Opera House, Traverse City
---
Listen:
[audio:https://nationalwritersseries.org/wp-content/audio/nws_benjaminpercy.mp3]
Miss the event? Watch it here:
---
They live among us.
They are your neighbor, your mother, your lover. They change.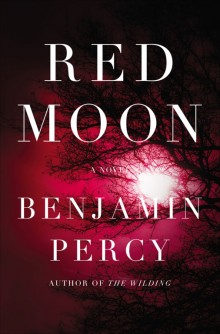 Ben Percy was thinking about what society fears now, decided it was terrorism and disease, and sat down and began writing Red Moon – the world's first 9/11 werewolf book.
On its surface Percy's book may be about werewolves but he deftly transcends genre trappings and transports the werewolf to modern America and the war on terror. The plot follows three interlocking strands and moves at a breakneck speed, ultimately exploring the insidious evil in all of us and our society.
It has been hailed as Amazon Best Book of the Month in May, 2013 the "most anticipated book" of 2013 by Publisher's Weekly, and the New York Times called the paranormal thriller "imaginative and lots of fun."
Percy is also the author of The Wilding as well as two books of short stories, Refresh, Refresh and The Language of Elk.
His fiction and nonfiction have been read on National Public Radio, performed at Symphony Space, and published by Esquire (where is contributing editor), GQ, Time, Men's Journal, Outside, The Wall Street Journal and The Paris Review.
He is currently working on the screenplay adaptation of The Wilding and on a novel called The Dead Lands.
He is the writer-in-residence at St. Olaf College and teaches in the low-residency
MFA program at Pacific University.
Honors and Recognitions
2012 Fellowship from the National Endowment for the Arts
2011 Society of Midlands Authors Award
2008 Whiting Award
2008 Winner of the Ann Powers Book-length Fiction Award, Council for
Wisconsin Writers,
2007 The Pushcart Prize Fellowship
2007 Plimpton Prize, The Paris Review
Books by Benjamin Percy
The Wilding
Red Moon
Refresh, Refresh: The Graphic Novel
About Guest Host Jeremiah Chamberlin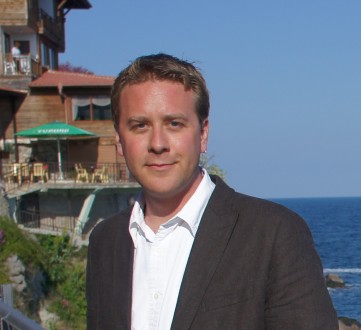 Jeremiah Chamberlin is the Associate Director of the English Department Writing Program at the University of Michigan and a Contributing Editor for Poets & Writers Magazine. He is also the Editor-in-Chief and Publisher of the online literary journal Fiction Writers Review. His work has appeared in such places as the New York Times Book Review, Glimmer Train, Granta, Flyway, Vagabond, Absinthe, The Michigan Quarterly Review, and The Virginia Quarterly Review. He is the recipient of residencies and fellowships from The Interlochen Arts Academy, The Glen Arbor Arts Association, the Sewanee Writers Conference, and the Sozopol Fiction Seminars. He is also the co-author with Natalie Bakopoulos and Eileen Pollack of the creative non-fiction textbook Creative Composition, published by Cengage in 2013.