We Love Book Clubs so we're throwing a party!
Three great organizations are joining forces to celebrate book clubs. Don't miss this great chance to connect with your book club or seek out a new book club to join.
Annie Spence will talk about her new book, Dear Fahrenheit 451: Love and Heartbreak in the Stacks. A former Traverse Area District librarian, Annie has written a sassy collection of love letters and break-up notes to the books in her life. Guest host is Sarah Shoemaker, author of Mr. Rochester.
What do you wish you could say to the books in your life?
Librarian Annie Spence has been composing letters to books in her head for years—on the job as a public librarian in the Midwest, in the comfort of her own home, and even, secretly, at cocktail parties. Love letters to classics like The Goldfinch and Mathilda. Snarky break-up notes to Twilight and the romances on the paperback rack. Apologies to books that just aren't cut out to stand the test of time, like The Calculating Book: Fun and Games with Your Pocket Calculator.
Now Annie has put all these letters down in words in her hilarious, heart-warming book, DEAR FAHRENHEIT 451: Love and Heartbreak in the Stacks. This collection of letters and reading lists will take readers on a tour of dog-eared favorites and never-been-checked-out relics destined for the free book bin. Through her relationship with books, Annie also examines entirely human ones, from heartbreak and romance and marriage to sisterhood and family. Her poignant letters celebrate librarians, libraries, and reading, which, Annie shows us, are all here to stay.
Annie is truly a librarian for the 21st century, breaking stereotypes about shushing cat ladies and reminding us that libraries provide free access to knowledge (and, yes, the internet).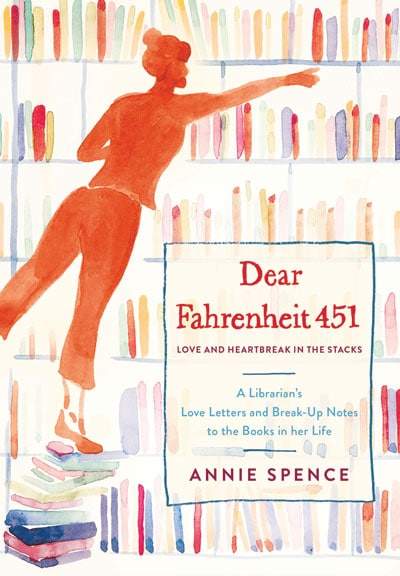 ABOUT OUR GUEST HOST Sarah Shoemaker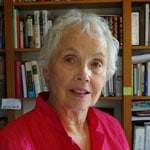 Sarah Shoemaker is the best-selling author of Mr. Rochester, a novel of the man who won Jane Eyre's heart. She is a former high school teacher and a former librarian at the University of Michigan. Shoemaker is the mother of three adult children and a grandmother of ten who lives in northern Michigan with her husband, Kent.