Listen in to the podcast at Interlochen Public Radio
Saturday, October 22, 2016
Lars Hockstad Auditorium, Traverse City
Guest Host: Benjamin Busch

This was a SOLD OUT event.
---
ABOUT ANN PATCHETT
In her 2006 commencement address to her alma mater, Sarah Lawrence College, Ann Patchett said, "Time has a funny way of collapsing when you go back to a place you once loved."
Time is a central theme in Patchett's writing. Her latest novel, Commonwealth, spans fifty-two years in the lives of a family, with the narrative shifting back and forth from past to present, and from California to Virginia, the state which grants the book its title. Commonwealth is a story of guilt and growth, love and loss. It's a story that asks what is owed to a family, to a secret, and even to a story itself.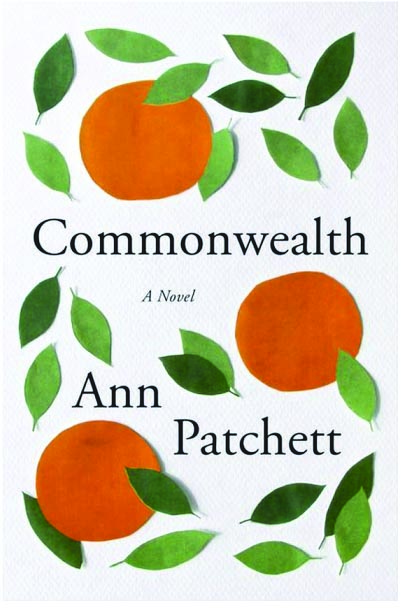 A New York Times bestselling author, Ann Patchett has written seven novels and three books of nonfiction. She has received numerous literary honors, including the PEN/Faulkner Award, the Orange Prize, and the Helmerich Award. Her books have been translated into over thirty languages, and she was listed as one of the 100 most influential people in the world by TIME Magazine in 2012.
Born in Los Angeles, California, Ann Patchett attended Sarah Lawrence College and the world-famous Iowa Writers' Workshop. She lives with her husband Karl VanDevender and their dog in Nashville, Tennessee, where—after seeing that her community lacked an independent bookstore—Patchett cofounded Parnassus Books. Commonwealth, Ann Patchett's seventh novel, was released September 13, 2016.
---
Guest Host: Benjamin Busch
Benjamin Busch is the author of the acclaimed memoir, Dust to Dust (Ecco), and his essays have arrived in Harper's, The New York Times Magazine, NPR's All Things Considered and Best American Travel Writing. Following graduation from Vassar College he served as a Marine Corps infantry officer, deploying for two combat tours in Iraq.  He is the writer/director of the film BRIGHT, and he has appeared as an actor in HBO's The Wire as well as Generation Kill.  His poems have been in North American Review, Prairie Schooner, Epiphany and Michigan Quarterly Review among others.  He lives on a farm in Michigan and teaches in the low-residency MFA program at Sierra Nevada College, Tahoe.