Front Street Writers Presents: Creative Writing Lab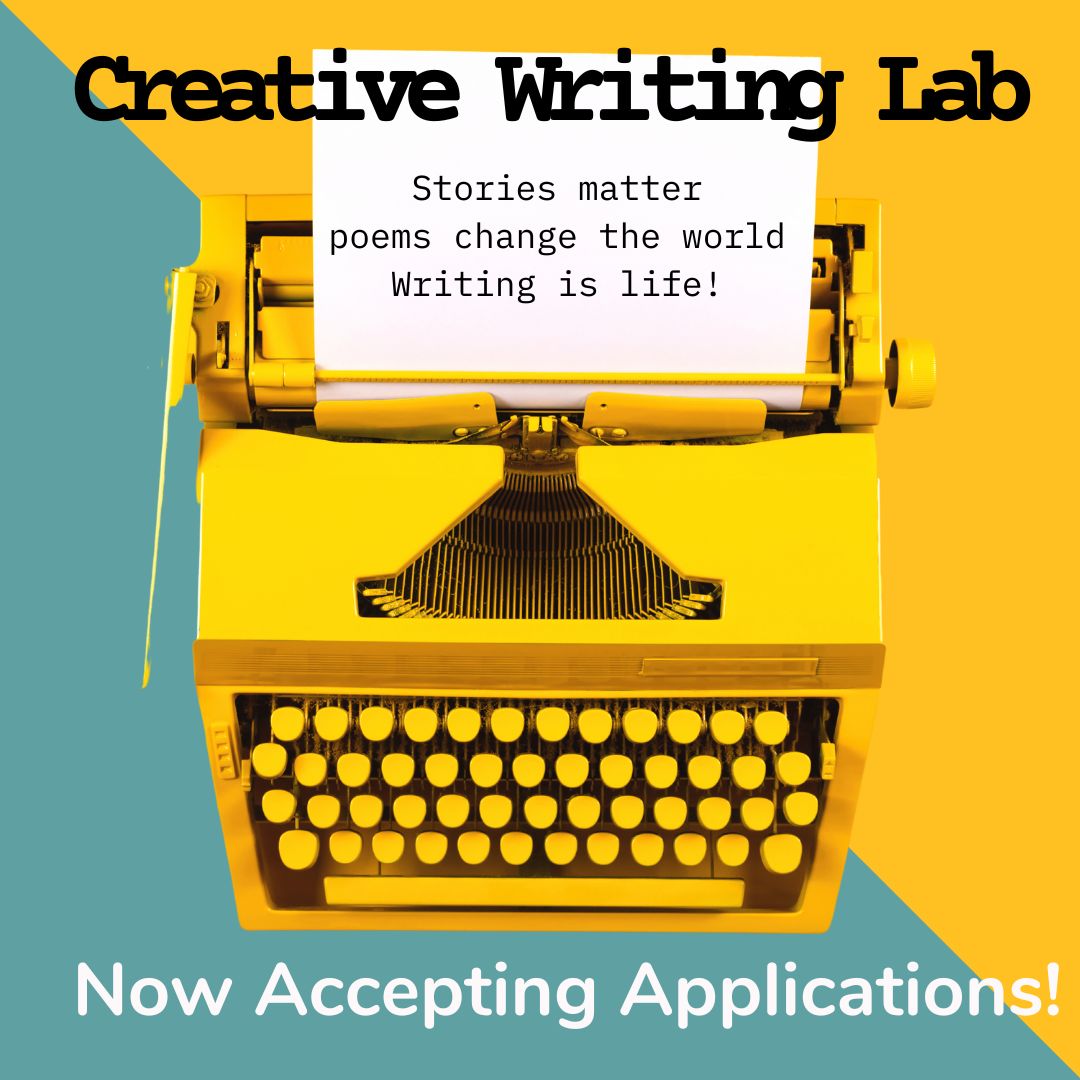 Date:  First week of October 2022
Class Size:  6-8  
Grade Level: 9th-12th Grade
FALL 2022 APPLICATIONS ARE NOW OPEN!
Creative writing is one of our most important forms of expression, whether we're working on a narrative essay, a novel, or a poem that has the power to change the world. (Looking at you, Amanda Gorman!) The Front Street Writers Creative Writing Lab is for aspiring writers who want to dedicate themselves to their craft, learn new skills, and connect with upcoming and established authors.
About the Program
This virtual semester-long program is open to 9th-12th grade students, with one "cohort" meeting in the fall semester and another in the spring semester. Students will dive into three core forms of writing—poetry, fiction, and creative nonfiction—as they work toward completing writing projects throughout the semester. The students will also practice peer review techniques in addition to getting feedback on their work from their instructor. At the conclusion of the semester, one piece from each student will be selected for the National Writers Series Literary Journal.
National Writers Series will provide monthly In-person enrichment opportunities for interested students who want to connect in person either socially or for an added workshop topic of their choosing.
Goals and Expectations

Writing work: Students will complete writing prompts and projects throughout the semester as they work toward their final project. Those who select a fiction concentration will complete a short story; those who select a creative nonfiction concentration will complete two essays, articles, or stories; and those who select a poetry concentration will complete a chapbook of 10+ poems.
Reading assignments: Each month, a book or series of articles on the craft of writing will be assigned to read and discuss at the monthly cohort meeting. Depending on the makeup of the cohort concentrations, the content will be in the genres of fiction, nonfiction, and poetry craft.
Peer workshops: Each student will present their work once per semester during a monthly cohort meeting, and all students are expected to provide feedback on the presenter's work. The introductory meeting will address constructive criticism and best practices for reviewing other writers' work.
Masterclasses: National Writers Series brings authors to the virtual classroom in coordination with author events at the City Opera House. Students are encouraged to attend 1-2 masterclasses per semester.
Meetings
The cohort will meet monthly on evenings and weekends as a group, as well as on a biweekly basis with instructor Kevin Fitton and a peer critique partner from the cohort. Classes begin in October and end in December. The class and meeting dates will be determined by the group to accommodate schedules. We are delighted to offer the Creative Writing Lab for free, but we ask accepted students to commit to attending all scheduled meetings, barring a pre-excused absence or emergency. As we are only able to accept a limited number of students into this high-level program, we want to make sure there is a mutual commitment among the cohort.
Applications
The Creative Writing Lab is open to students throughout northern Michigan. The application for entry can be found below.  Applications are due by October 8th and will be reviewed by Front Street Writers instructors, staff, and volunteers, and selected candidates will be notified once decisions are made. A wait list will be available, and students can always reapply for the spring 2022 semester. If you have any questions about the application, please contact us.
Kevin Fitton holds an MFA in fiction from the Writing Seminars at Bennington College and is the author of a children's picture book, Higher Ground (Radiant Hen, 2012) with Caldecott-winning artist, Mary Azarian. He has published in a variety of magazines and journals, including Jabberwock, Limestone, and The Saturday Evening Post, and his short short, "Crashums," which appears in The Broad River Review, was a finalist for Glimmer Train's Very Short Fiction Award. Kevin holds a BA in English and Creative Writing from Hope College, an MA in New Testament from Gordon-Conwell Theological Seminary, and an MFA in Creative Writing from Bennington College. He is currently pursuing his PhD in Creative Writing at Western Michigan University.