Front Street Writers Studio & Office
412 Webster Street, 2nd Floor
Traverse City MI 49684
(231) 631-1551
Front Street Writers Program is designed specifically for 11th and 12th grade students interested in studying writing as a craft and pursing writing as a potential profession. Students are taught in a workshop setting by Teresa Scollon, a professional writer with a Master of Fine Arts degree and Kerrey Woughter, a TCAPS instructor. Click here to see the workshop in action! Throughout the year, nationally renowned authors who appear at the City Opera House as NWS featured guests stop in at the FSW studio to talk about their writing life, their books, and the finer points of writing.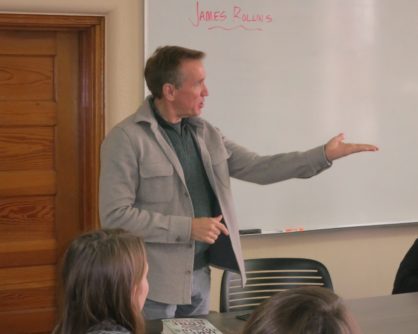 The program is open to independent, highly motivated students who have proven in 9th and 10th grades to have an aptitude for and love of writing. This full-year course will meet outside the standard school day, and students will need to provide their own transportation to the writing center. Students are required to develop a comprehensive and peer-critiqued writing portfolio, submit to student publications, and read their work at an exhibition open to the public. Visiting authors, workshops, and access to the networking of the National Writers Series are all benefits of choosing this exciting and innovative option to the traditional high school English course.
COURSE DESCRIPTION
English Language Arts 11 or English Language Arts 12
1.5 credits (full year course)
For more information, contact your school counselor who will give you more scheduling and program information or visit the Traverse City Area Public Schools website.
---
WRITER-IN-RESIDENCE
Teresa Scollon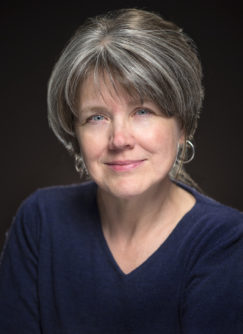 The 2015-2016 writer-in-residence at Front Street Writers is Teresa Scollon, a poet, essayist, and recipient of a National Endowment for the Arts fellowship in poetry. She is the author of two poetry collections: To Embroider the Ground with Prayer, from Wayne State University Press, and the chapbook Friday Nights the Whole Town Goes to the Basketball Game from Michigan Writers Cooperative Press.  Scollon is an editor, educator, and a consultant in organization development. Alumna and former writer-in-residence at Interlochen Arts Academy, she is a member of the Michigan Writers collective, and the founder of a writing workshop for area veterans.
Learn more about Teresa Scollon
---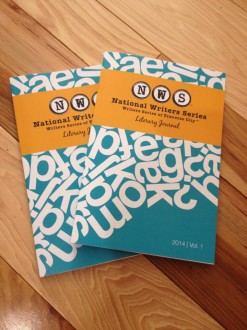 2014 National Writers Series Literary Journal
Featuring creative writing from students in the Front Street Writers program as well as submissions from other writers.
Buy your copy today!
---
Front Street Writers Teacher/Co-Director: Kerrey Woughter
Kerrey Woughter is the teacher and co-director of Front Street Writers. In this capacity, Kerrey co-teaches with the Writer-in-Residence, as well as provide a bridge between the two founding organizations, the National Writers Series and Traverse City Area Public Schools, to grow the program. Kerrey is also the teacher-librarian at Central High School  (CHS) and can be seen on any given day, moving between the bustling library of CHS and the writing studio on Front Street, coffee in hand!
Kerrey earned her bachelors degree and teaching certificate from Central Michigan University. She began her teaching career in Flint, Michigan. In 1998, she returned to school at Wayne State University. Upon completion of a Masters in Library and Information Science, Kerrey was able to work and teach in her favorite room in the building, the school library. She was a school librarian in Flint before relocating to Traverse City and joining the TCAPS team. Kerrey has also earned a Masters in Organizational Management.
"The really interesting thing about this  position is that it allows me, for the first time, to use all of my education on a single front. I teach, I share my love for literature and writing, and I work with two amazing organizations to build something truly unique for our student writers. As an educator, I couldn't ask for more."
---
The Beginnings of FSW
When Doug Stanton was a young student and aspiring author, a local benefactor offered to help fund his final year at Interlochen Arts Academy, where he was a creative writing and theater major. "Having such an experience when I was a teenager," says Stanton, "literally changed my life. I've never forgotten how fortunate I was to be taken seriously by practicing writers at such a young age." He also never forgot the generous goodwill of the benefactor, Mrs. Helen Osterlin.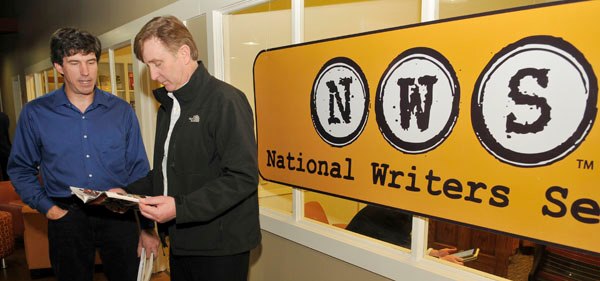 Motivated by a belief that "we can pitch in and, inexpensively, make our public schools richer places," Stanton announced to a sold-out 2010 National Writers Series audience that he wanted to create, in downtown Traverse City, a free creative writing program for high school students. NWS had just awarded its first scholarships to college-bound high school students (during the 2012-2013 academic year, these awards will total more than $20,000). Traverse City Area Public Schools board president Gary Appel was in the audience and immediately expressed his support. He assisted in initiating important conversations with other TCAPS officials, including superintendent Stephen Cousins, who offered key support. Cousins asked Traverse City West High School assistant principal Stephanie Long to form an inaugural steering committee. Thus was born the Front Street Writers Studio Program in creative writing.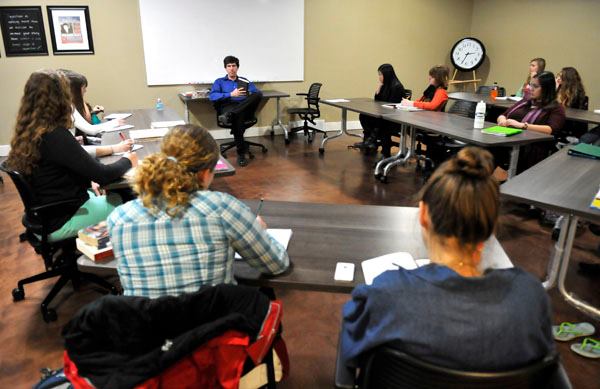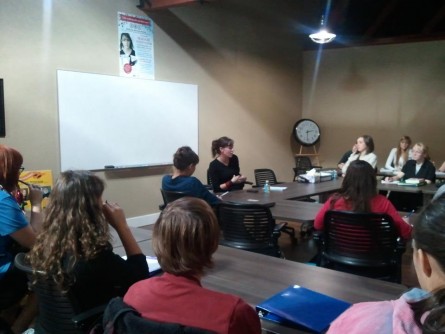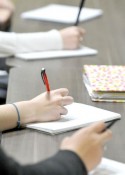 Just two years after Stanton announced his idea the National Writers Series and Traverse City Area Public Schools launched Front Street Writers, a for-credit, tuition-free,  rigorous creative writing program for public high school students, originally located on Front Street. Led by publishing writers-in-residence, enthusiastic Traverse City Area Public School teachers, and NWS's nationally renowned guest authors who conduct master classes with the students, the program treats the young writer as a serious artist and as a working professional. This is done with the belief that the creation of literature is an important, stimulating way of life and a way to forge a rewarding livelihood.
---
From Stephen E. Cousins
Former Superintendent, Traverse City Area Public Schools:
There is no greater measure of a culture's worth than the articulate voices of its writers. Books offer our best and worst thoughts, embed our collective memory, and create worlds that dazzle gods and monsters. The Grand Traverse Region is blessed with an abundance of successful authors. They have come together to form the National Writers Series with the goal of giving each of us an intimate view of the author's perspective. This conversation is not a small gift to our community; it is creating a legacy through scholarship and mentorship that will resonate through generations.
With this in mind, the Traverse City Area Public Schools and the National Writers Series are partnering to offer a unique opportunity to our students.  The Front Street Writers Program will immerse TCAPS high school students in creative writing through the mentorship of National Writers Series members and professional creative writers in residence. Our hope is that we will inspire the next generation of writers and nurture an art form that so often is the very measure of what good we have left behind. I urge you to support the National Writers Series by becoming a Friend of NWS, attending the NWS events, or by making a donation.
---
The following people gave their invaluable financial support as sustaining sponsors to this innovative endeavor: Casey Cowell, Diana Milock, Begonia Family Foundation, Jon and Marissa Wege, Bill and Susie Janis, and Ross and Brenda Biederman. We literally couldn't have done it without you!
And here are those who contributed their time and creativity as the 2012 steering committee of the Front Street Writers Studio Program in creative writing:
    Stephanie Long – Assistant Principal, Traverse City West Senior High School
    Kerry Woughter – Media Specialist, Traverse City Central High School & Front
Street Writers Co-Director and Teacher
    Toby Tisdale- Assistant Principal, Traverse City Central High School
    Margaret Goeman – Language Arts Teacher, Traverse City West Senior High
School
    Stephanie Luyt –  Elementary School Media Specialist
    Stephen Cousins – Superintendent, Traverse City Area Public Schools
    Dr. Jayne Mohr – Aassociate Superintendent, Traverse City Area Public Schools
    Alison Arnold –  Director Media Relations, Traverse Area Public Schools
    The Traverse City Area Public Schools Board of Education
    Hannah Westcott – Student  Traverse City West Senior High School
    Stephanie Petrosky – Student Traverse City Central High School
    Bob Branski – Business manager, National Writers Series
    Erin Bernard – Community Liaison, United Way Student Outreach
    Michael Delp- Author & Creative Writing Workshop consultant, National Writers
Series
    Leigh Gallagher – Writer in Residence, Front Street Writers
    Anne Stanton-  Front Street Writers Co-Director & Executive Director of National
Writers Series
    Megan Raphael and Jill Tewsley – Former Directors of National Writers Series
    Grant Parsons – Co-founder, National Writers Series
    Anne Stanton – Co-founder, National Writers Series
    Doug Stanton – Founder, Front Street Writers and National Writers Series
---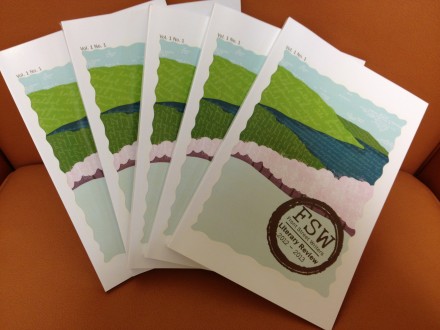 2012-13 FWS Literary Review
Features original pieces of fiction, nonfiction and poetry by Front Street Writers students. $10 plus $3 S&H.