Nedra Glover Tawwab • Fri, Jul 21, 2023
Nedra Glover Tawwab is the author of the New York Times bestsellers Drama Free and Set Boundaries, Find Peace. A licensed therapist and sought-after relationship expert, she has practiced relationship therapy for more than fifteen years. Tawwab has appeared as an expert on Red Table Talk, The Breakfast Club, Good Morning America, and CBS Morning Show to name a few. Her work has been highlighted in The New York Times, The Guardian, and Vice, and has appeared on numerous podcasts, including The School of Greatness, We Can Do Hard Things, and Ten Percent Happier. Tawwab runs a popular Instagram account where she shares practices, tools, and reflections for mental health and relationships. She lives in Charlotte, North Carolina, with her family.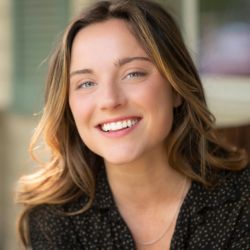 Guest Host, Madison Meter, is a local storyteller, comedian, hospitality and marketing specialist and former educator. She hails from Saginaw, Michigan and holds a bachelor's degree from Michigan State University in English, French, and Sustainable Agriculture & Food Systems. You can find her on stage locally as an improviser and comedian in the Tilt Think Comedy Collective. Much of her work is inspired by growing up in a modern, blended family and exploring the manner in which family relationships inform our connections to one another over time.