Nina Totenberg • Fri, Feb 10, 2023
Nina Totenberg is NPR's award-winning legal affairs correspondent. She appears on NPR's critically acclaimed news magazines All Things Considered, Morning Edition, and Weekend Edition, and on NPR podcasts, including The NPR Politics Podcast and its series, The Docket. Totenberg's Supreme Court and legal coverage has won her every major journalism award in broadcasting. Recognized seven times by the American Bar Association for continued excellence in legal reporting, she has received more than two dozen honorary degrees. A frequent TV contributor, she writes for major newspapers, magazines, and law reviews.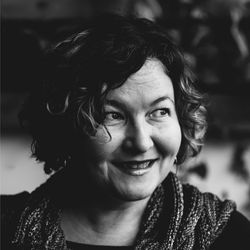 Guest Host April Baer is the host of Michigan Radio's Stateside talk show. Prior to her arrival in Michigan, April was the host of the weekly show State of Wonder on Oregon Public Broadcasting (OPB) for six years. Before that, she was the Morning Edition host and a reporter at OPB, covering beats that included government and legal affairs, changing demographics, and the arts.