-The New York Times Book Review

Fredrik Backman • Thu, Sep 29, 2022
Fredrik Backman is the #1 New York Times bestselling author of A Man Called Ove, My Grandmother Asked Me to Tell You She's Sorry, Britt-Marie Was Here, Beartown, Us Against You, and Anxious People, as well as two novellas and one work of nonfiction. His books are published in more than forty countries. He lives in Stockholm, Sweden, with his wife and two children.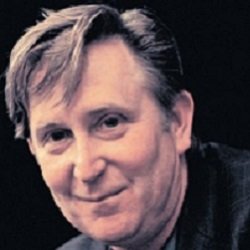 Doug Stanton is the #1 New York Times best-selling author of In Harm's Way, 12 Strong—originally titled Horse Soldiers—and The Odyssey of Echo Company. His writing has appeared in Esquire, The New York Times, TIME, the Washington Post, and other national publications. He has appeared on the Today Show, Morning Joe, and other major media outlets to talk about his work. In 2018, Stanton's book was made into a movie, 12 Strong, produced by Bruckheimer Films and starring Chris Hemsworth.
Horse Soldiers was also named a 2009 "Notable Book" by the New York Times, and chosen as a "Best Book Of 2009" by Publishers Weekly, Christian Science Monitor, Barnes & Noble, and Amazon.com. Stanton attended Interlochen Arts Academy, Hampshire College, and received an MFA from the Writers' Workshop at the University of Iowa. He created the National Writers Series in 2009 with his wife, Anne, and attorney Grant Parsons. He and Anne have three children and live in Traverse City.